Never Pay with Cash During an Alien Invasion
Director/DOP Timur Abdulov and the crew at Revolution Studio in Moscow take time out from their commercial work for a fun spec spot featuring pissed off aliens, massive urban destruction, and just enough comedy to carry the whole thing off.
Timur Abdulov: "The film is a homage of sorts to the classic intro of the UFO: Enemy Unknown video game while Mutons and Snakemen characters (familiar to an entire generation of computer gamers) are used as prototypes for the alien invaders. All character CG animation was keyframed without the use of mocap equipment."
"The greatest technical challenge proved to be the long street single-shot in which it was crucial to seamlessly integrate the live footage from several cameras with the CG of the destruction.
"For this scene, which featured a hoard of humans running for their lives, we utilized a 220-degree panorama—consisting of footage from three RED cameras shooting in different directions. Practically everything else seen in the frame (other than the people) was created using CG and simulation."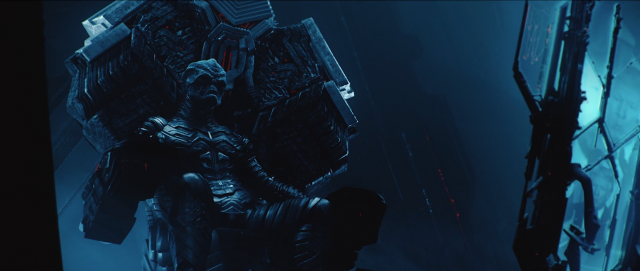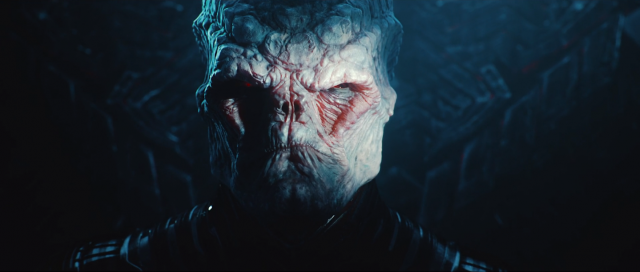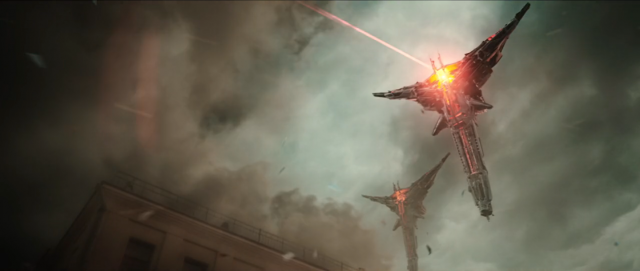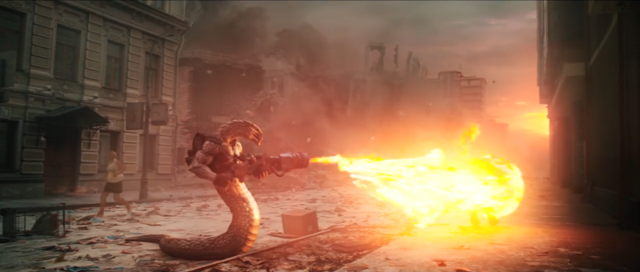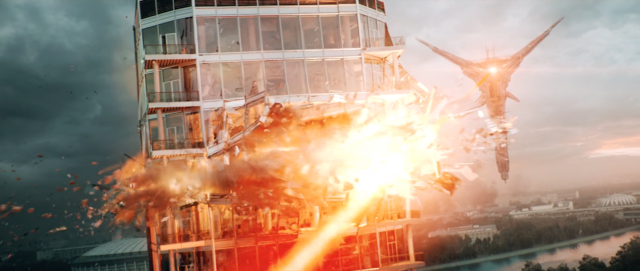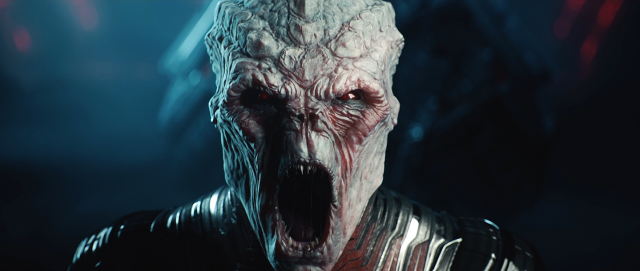 Production/VFX: Revolution Studio
Director/DOP: Timur Abdulov
Executive/Line producer: Irina Skaletskaya
Camera: Fedor Ratnikov
VFX producer: Irina Skaletskaya
VFX supervisor: Timur Abdulov
3D lead: Philipp Redblackov
Lighting and render: Philipp Redblackov
3D: Michael Yandimirkin, Dmitry Karanda
FX: Vitaly Antonovas, Timur Abdulov
Characters CG sculpting: Dmitry Parkin
Animation director: Timur Abdulov
Character animation: Yuri Vereteno
Rig: Andrey Orehov
Concept/look development: Philipp Redblackov, Timur Abdulov
Characters design: Alexander Gavrilov, Timur Abdulov
Compositing: Timur Abdulov
Matchmove: Dmitri Kirillyak
Camera mapping: Andrey Titarenko
Music: Mikhail Gurov
Sound design: Artem Naidenov
Mixing & mastering: Azbuka Zvuka
Actors: Avramov Denis & Gorislavets Vladimir
Head of extras: Vladislav Subeev
Dub Actors: Pudan Pavel, Tikhonov Mikhail
Dubbing Director: Yuriy Nazarov
On-set technical assistant: Igor Bakhmetev, Revkate Abdulov
Special thanks: Roman Osipenko