PENNY Christmas 2020 Spot by Glassworks
The mix of 3D and 2D animation by Glassworks Amsterdam with a soulful cover of Bob Marley's "Three Little Birds" from singer/songwriter Frances, keep the emotions warm and stirring in this holiday work for giant German retailer PENNY.
Rüdiger Kaltenhäuser, director/head of 3D at Glassworks: "It was great to have the chance to pitch for another big Christmas film with Serviceplan and Penny this year. Instead of pitching a similar art direction to the previous film, we proposed a 2D/3D illustrative style.
The beauty of working in this hybrid illustrative style was how the team effort really blurred the lines that traditionally exist between departments: the character designer was doing texturing, the compers were lighting, and the 3D artists were painting."



Kyle Obley, director/head of 2D at Glassworks: "Going with an illustrative style meant compositing was more influential in the overall look than usual. We always strive for a realistic 3D look whereas with this style it was quite the opposite.
"We tried to straddle a fine line between adding volume whilst not making our characters too dimensional. Starting with a base color and building it up from there was a completely new way of approaching a shot. We really had to resist our learned instincts to use different passes as we normally would and instead give shape with broad and localized gradients."
Darren Macpherson, director/3D lead at Glassworks: "In a year when the world seemed so fractured and disjointed, with teams physically distanced and everyone pulled in multiple directions, going into a project of this scale was daunting.
"It's a testament to the fact that creativity shines in some of the most challenging situations, especially when working with a group that is dedicated to constantly pushing, honing, and crafting this campaign.
Hugo Rodriguez Rodriguez, director/art and character design at Glassworks: "For the characters, we chose to exaggerate shapes and features, while also pushing the colors. Felix, the hero, resulted in more of an androgynous look with longer hair to accompany his spirited personality.
"The older neighbors in the opening scene are both inspired by my grandmothers, another personal touch for me, and a way to bring the outside world into our imaginary story."
Christoph Everke, creative managing director at Serviceplan: "As part of the Christmas campaign, the Zipfelmann, a religion-neutral symbol of humanity and solidarity in the form of a chocolate figure, is celebrating its comeback simultaneously in the film and in the PENNY shops.
"While Felix gives the Zipfelmann to a homeless person in the film, customers can buy the Zipfelmann in the PENNY stores from 9th November. The entire proceeds from the sale of the Zipfelmann will be given to the homeless aid of the German Red Cross."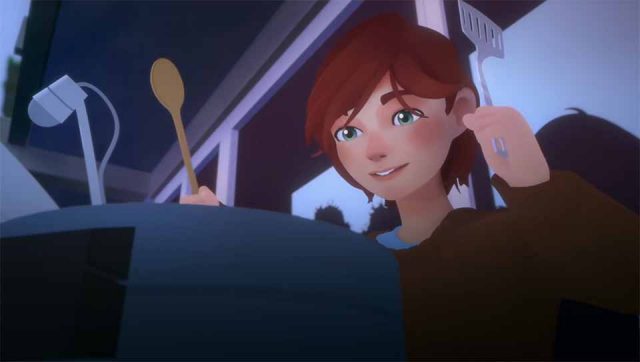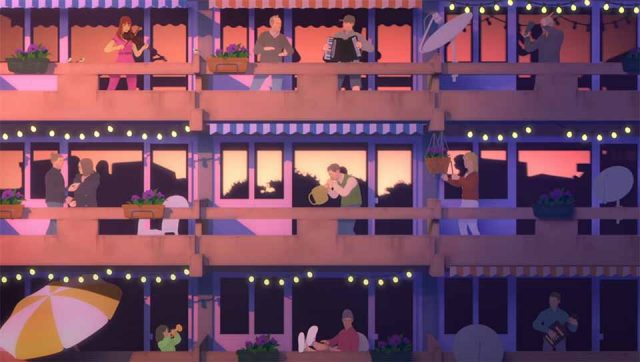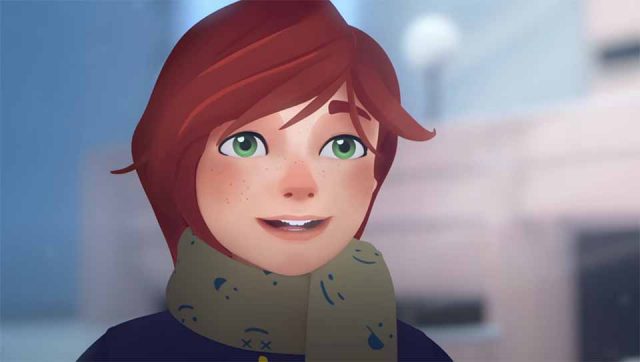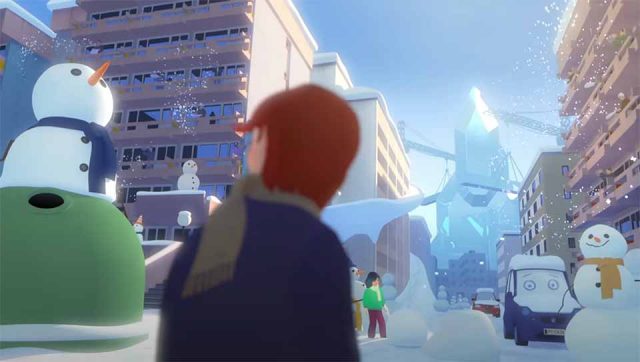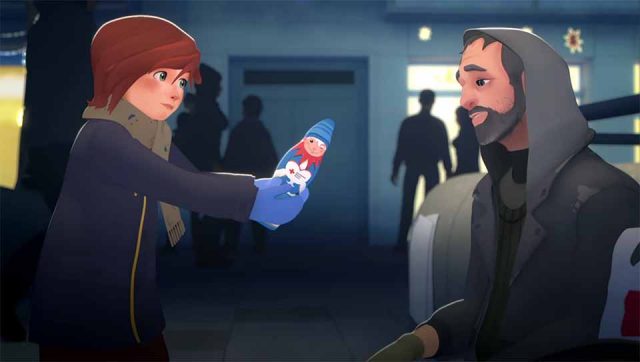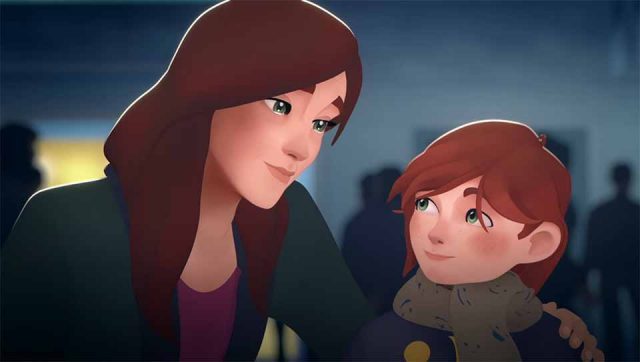 Client: PENNY
Agency: Serviceplan
Global CCO: Alex Schill
ECD: Christoph Everke
CD: Moritz Dornig, Matthias Schuster
AD: Elena Sorokova
Copywriter: Katharina King
Production: Glassworks
Directors: Rüdiger Kaltenhäuser, Darren Macpherson, Kyle Obley, Hugo Rodríguez Rodríguez
Art Direction & Character Design: Hugo Rodríguez Rodríguez
Head of 2D: Kyle Obley
Compositing Arist: Alexis da Camara, Ruben Llusia
2D Assist: Leonardo Grassi
Head of 3D: Rüdiger Kaltenhäuser
3D Lead: Darren Macpherson
Modeling: Abner Marin, Kornel Makarovicz, Līna Ozoliņa, Vladimir Venkov, Clara Simoné
Rigging: Dan Barker, Ignacio Santalla Martín
Animation: Roberto Pita, Luis Trebino, Norbert Kiehne, Andre De Villers, Callum Austin
FX: Marco Rossi
Look development: Jef Fleurkens, Matthjis Joor
Colorist: Scott Harris
Color Assist: Luke Osborne
MCR: Andrew Kidd
Engineer / Pipeline: Shaun Laws
Editor: Ben Putland
Storyboard: Guy Pérez
Making of: Leonardo Grassi
COO: Anya Kruzmetra
Executive Producer: Chris Kiser
Head of Production: Belen Palos
Producer: Rebecca Johnson
Post Coordinator: Katie Liston
Production Assistant: Patrick Armstrong
Audio: Hastings Music
Producer: Nina Geiger
Sound design/mix: Rafael Santiago