"Pizza Forever" Music Video by Impactist
In their latest adventure merging in-house musical and visual delights, Kelly Meador and Daniel Elwing (aka Impactist) explore the existential aspects of pizza and its rightful place in the universe.
Kelly Meador and Daniel Elwing: "Creatively, the challenges these days usually come from trying to sneak big ideas into something that comes across as simple or innocent.
"It seems to be the same for both shorts like this one or commercial projects. We often find ourselves dressing up ideas in different clothes and figuring out how to get them to move or sequence in a way that makes sense for at least a few moments.
"Process-wise, we composed the music first and adjusted only a little bit along the way while illustrating and animating. The song drove the pacing of the piece and also helped dictate the story.
"There's a lot in there – some mature themes, some serious, and others pleasantly mundane. We guess even pizza needs a bath from time to time."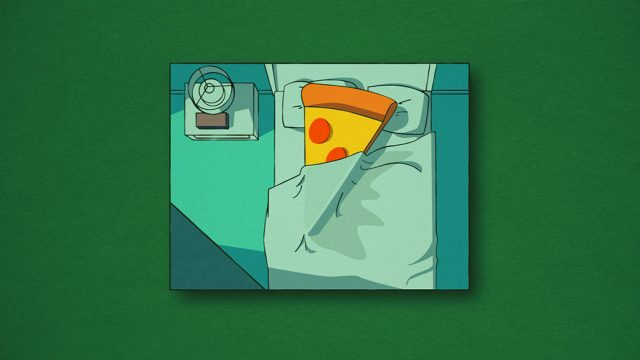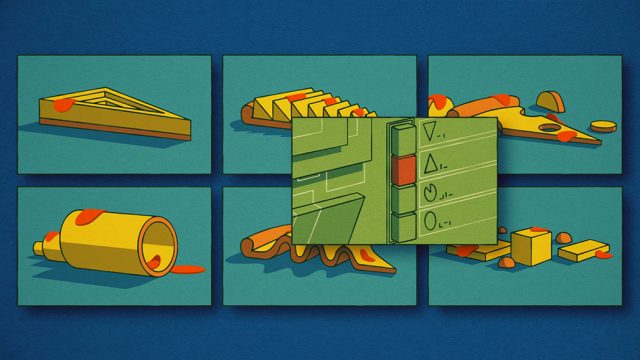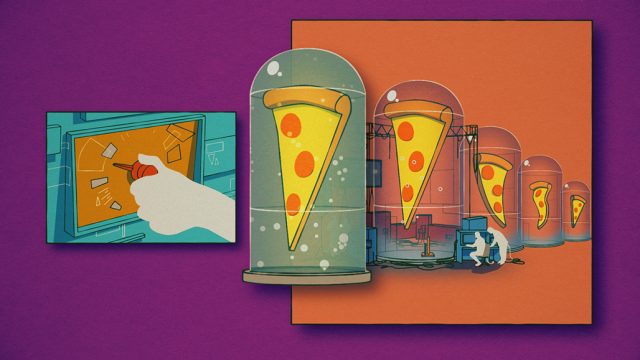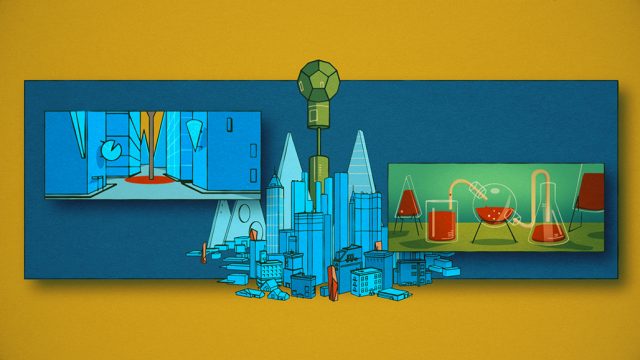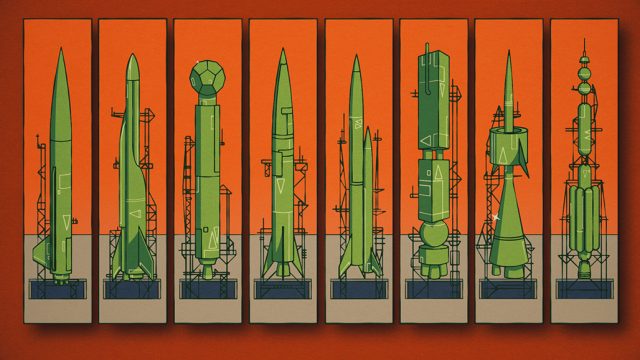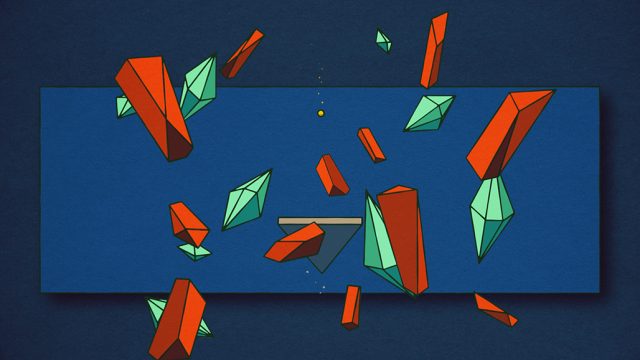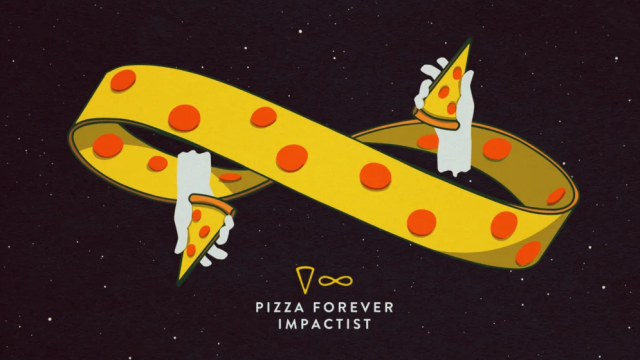 Production: Impactist
Director/animators: Kelly Meador, Daniel Elwing
Music: Kelly Meador, Daniel Elwing