POM Wonderful "Impaled by a Dolphin"
Arts & Sciences director Michael Illick gives pharma ads a much-deserved poke in this bonkers parody for POM Wonderful featuring a practical dolphin with digital VFX support from Carbon.
From Carbon: "The dolphin was created with a combination of puppetry and VFX work. On set, the dolphin was rigged with a series of cables attached to the back half and used to articulate the gross motor functions of the dolphin's movements.
"The director and agency dictated the actions of the dolphin puppet, but there were also constraints to the movement that we ironed out in post. Aside from removing the cabling attached to the dolphin, we added several nuances to make the dolphin more believable, like eye blinks and water in the spout.
"Whenever the puppet bent past 20 degrees it created folds in the skin that we smoothed out, and we closed the gap in the actor's shirt to sell the idea of the dolphin being fused with the actor. All of these small touches helped to sell the dolphin as a real creature."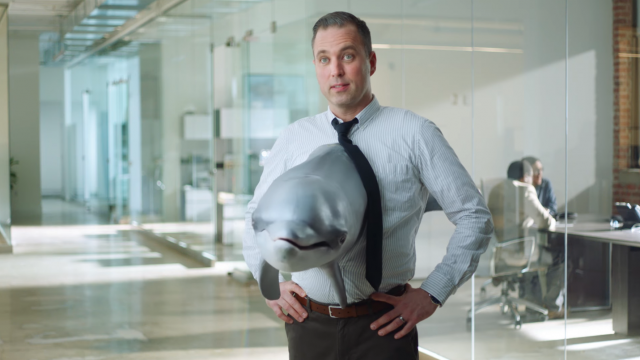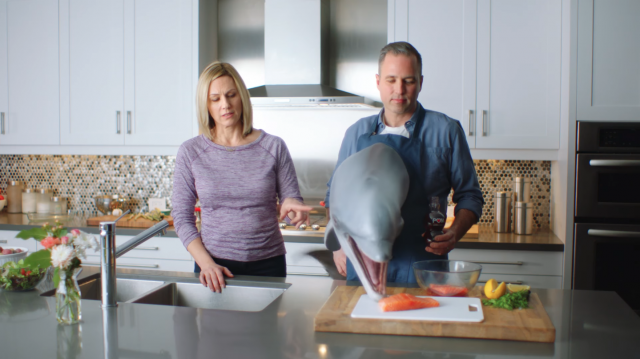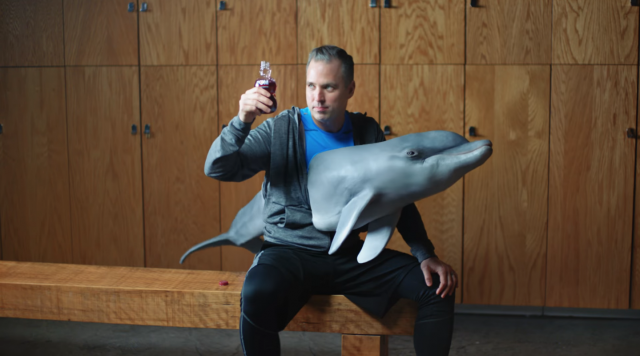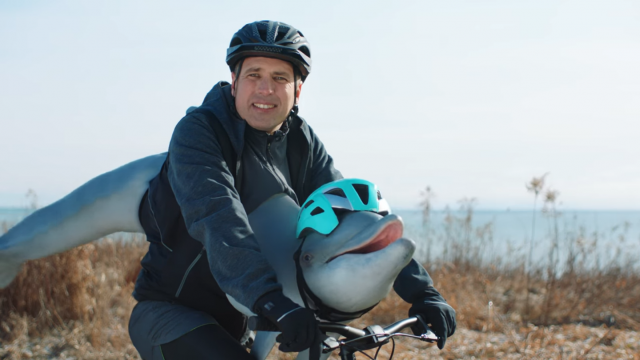 Client: POM Wonderful
Agency: Wonderful Agency
President: Michael Perdigao
CCO: Darren Moran
CD/Copywriter: Mike Condrick
CD/Art Director: Jason Fryer
Producer: Sam Baerwald
Sr. Digital Producer: Austyn Frostad
Production: Arts & Sciences/Suneeva
Director: Michael Illick
EPs: Mal Ward, Geoff Cornish
Producer: Jeff Pangman/Katy Maravala
Director of Photography: Samy Inayeh
Production Designer: Christie Greyerbiehl
VFX/post: Carbon
Creative Director/Lead Flame: ​John Price
Flame Assist: Jim Gomez
Mat Stevens: Designer
Gloria Guerra: Producer
Matthew McManus: EP
Editorial: Whitehouse Post
Editors: Brian Gannon and Corky DeVault
Producer: Annie Maldonado
Executive Producer: Joanna Manning