"Powerwash (I Love You)" Short Film by Rory WT
The disarmingly stripped-down style and off-kilter text-to-speech performances in director/animator Rory Waudby-Tolley's animated short "Powerwash (I Love You)" keep you unprepared for the film's deeper truths and hopeful ending.
Rory Waudby-Tolley in London: "The film follows a couple having an argument over nothing that ends up bringing up larger issues with their relationship. I wrote the script fairly quickly and wanted to find an approach that would not take much time to animate, but also felt appropriate to the story.
"I used a text-to-speech generator for the performances partially out of wanting the freedom to make the whole thing myself – hiring actors would have slowed the production down and I wanted to just get on with it. But also I think it fits the script, to highlight the monotony of the relationship.
"The aesthetic and movement are all quite inorganic, and I liked the incongruous effect this created when paired with quite a human and emotive screenplay. I also had a lot of fun getting good performances through strategic misspelling and a lot of editing.
"The film is animated in After Effects, drawn straight into the software as shape layers. I wrote a bit of code that maintains a consistent line width even when scaling shapes and pre-comps, to give more of a hand-drawn feeling.
"I wanted the perspective of objects to be incorrect, with pseudo-3D movement that feels wrong but allowed more freedom to play with the shape of objects and overall composition.
"The whole thing is supposed to look kind of like a photocopied zine, so the text was also an important part of the design. I also wanted to have a consistent movement, with the camera constantly drifting through the scenes, to ape the waffley nature of their conversation."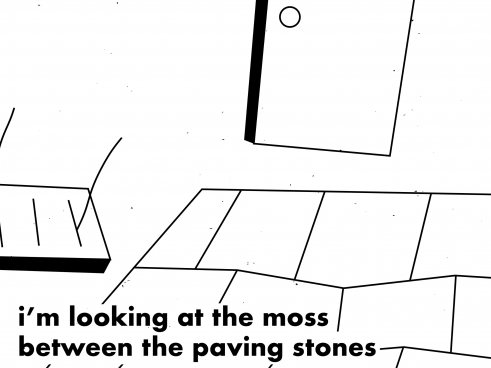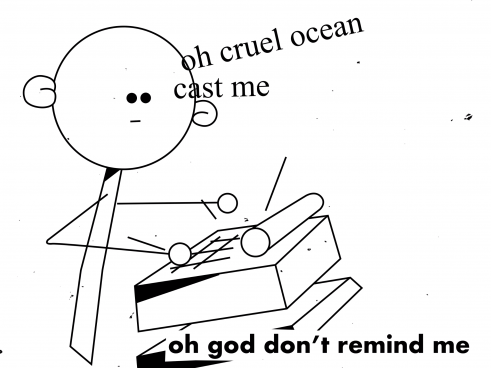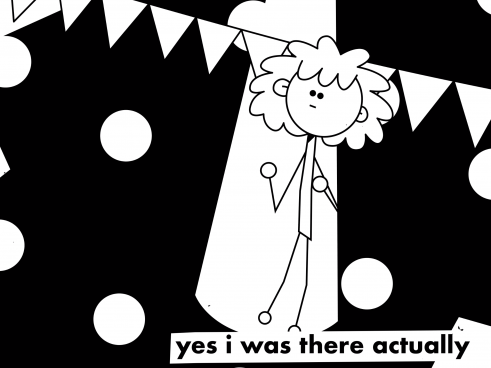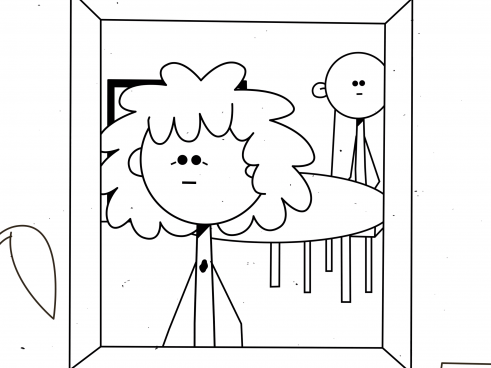 Director/animator: Rory WT
Sound design: Rory WT
Sound mix: Skillbard