Prepare to "Follow the Rabbit" to O2
Outsider directors dom&nic and a CG creature crew of 20 at The Mill craft a photo-real rabbit worthy of its extreme close-up in this latest spot for UK mobile provider O2 thru agency VCCP.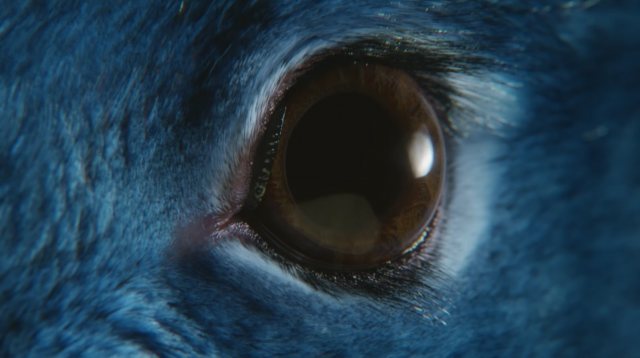 Yoann Gouraud, Joint 3D Lead at The Mill in London: 'We carried out extensive research into rabbit
hair which we discovered consists of three levels of fur: down fur, awn fur and guard hairs,
all of which we replicated in the fur groom to give the correct density.
"Along each strand of hair we were able to manipulate the color so 'the root to tip' variation
had some interesting blue tones, instead of one flat color, all of which added to the unique
aesthetic.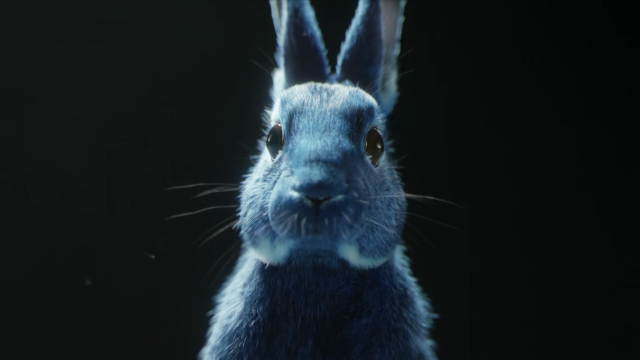 "There were some interesting results when we started to simulate the skin which helped to
reveal some nice wrinkle detailing and deformations within the fur, all adding to the highly
realistic appearance.
"Using complex skin and volume solvers in Houdini we were able to input the
correct muscle shapes into the model which really improved the look and feel of the rabbit
after animation."
Watch the making of:
Agency: VCCP
Producer: Carly Parrish
Creative Director: Jim Capp
Associate Creative Director: Johnny Parker, Chris Birch
Production Company: Outsider
Director: Dom+Nic
Producer: John Madsen
Production Manager: Steve Elgar
Production Assistant: Tom Benkins
Location Manager: Claire Tovey
VFX & Design: The Mill
Executive Producer: Alex Fitzgerald
Production Coordinator: Rosalien van der Bom
Shoot Supervisor: Dan Williams, Alex Hammond, Yoann Gouraud
Executive Creative Director: Neil Davies
Creative Director: Jorge Montiel
2D Lead Artist: Fergal Hendrick
3D Lead Artist: Alex Hammond
2D Artists: Dan Williams, Greg Spencer, Becky Clay
3D Artists: Will Burdett, Yoann Gouraud, Peter Agg, Jesus Para, Ashley Tilley, Suraj Odedra,
Sergio Xisto, Daniel Kmet, Paul Donnellan, Philippe Moine, Tony Atherton, Aziz
Kocanaogullari, Giacomo Cavalletti, Jasmine Ghoreishi, Matthew Fuller, Walter How
Matte Painting: Cameron Johnson, Can Y. Sanalan
Colorist: David 'Luddy' Ludlam
Editing Company: Final Cut
Editor: Ed Cheeseman
Producer: Frankie Elster