"Pura Vida" by Nata Metlukh
Animator/illustrator Nata Metlukh (now based in San Francisco) created her graduation film "Pura Vida" while studying at the Estonian Academy of Arts in Tallinn under the mentorship of acclaimed animator Priit Pärn.
Nata Metlukh: "Pura Vida literally means pure life in Spanish, but particularly in Costa Rica it is a special phrase which can be used for different things like greetings or saying "thank you", "what's up", or "take care."
"So it kind of means everything and nothing at the same time, like the film itself – which is more visual rather than narrative.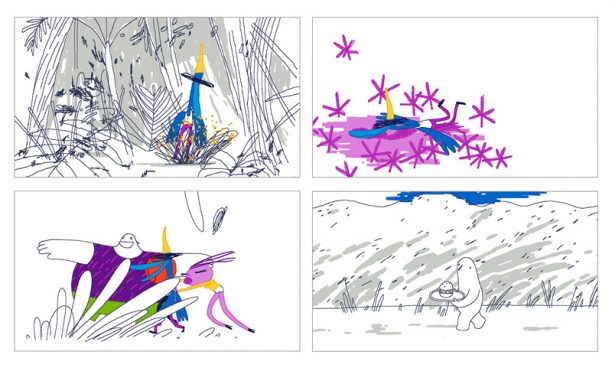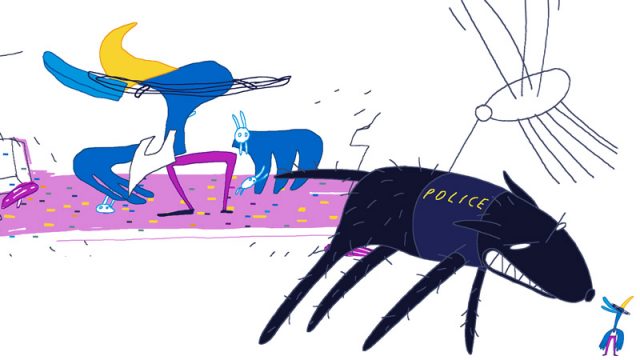 "My main aesthetic principle was to embrace digitalness. Everything was made purely digitally without any raster images or fake imitations of traditional media, neither in textures or a line style.
"I wanted the animation style to be abrupt and snappy, without trying to be perfect and reality imitation. To avoid smoothness in motion I animated on three's whenever was possible.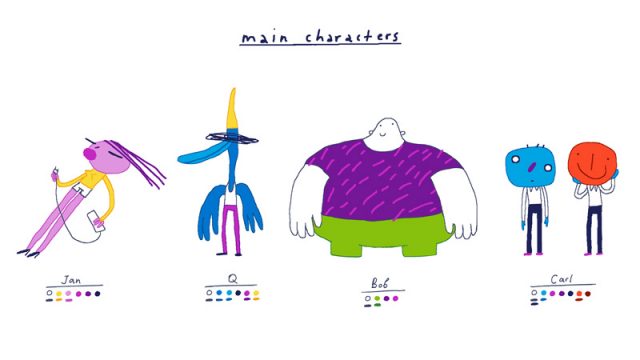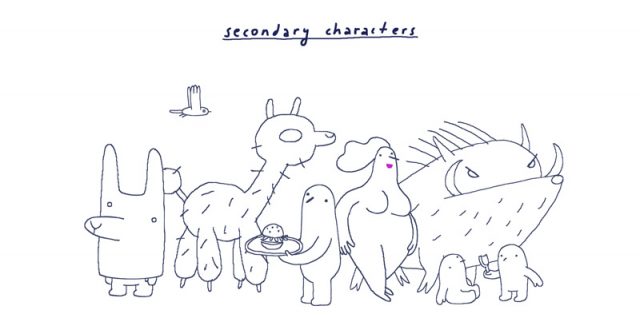 "The most exciting part was to work on the character design. Each character has their own flaws in their personalities: Jan, the girl, is too bossy and impatient, Q, the bird, is a paranoid drug addict, Bob, the big guy, is an alcoholic, and Carl has no personality – or at least a boring one – that's why he loses his head constantly.
"To match those personality flaws I put errors into the design: all the characters are asymmetrical, disproportional, and their facial features are slightly off.
"The world premiere of "Pura Vida" was at the local cinema in Tallinn along with other graduation films."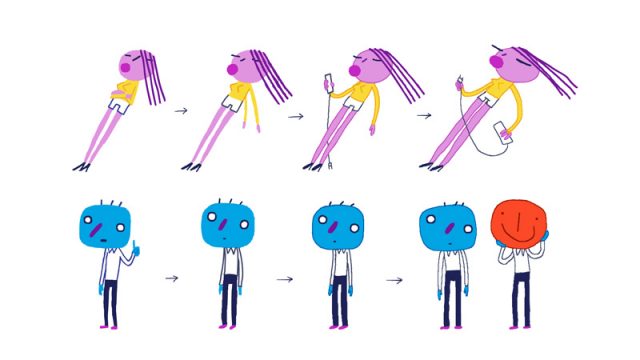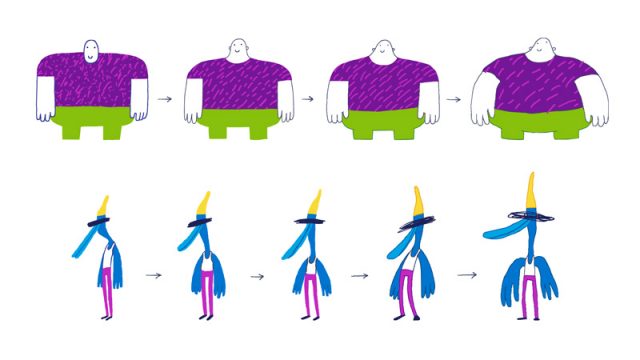 School: Estonian Academy of Arts
Director/animator: Nata Metlukh
Mentors: Priit Pärn, Olga Pärn
Animation Assistance: Julian Gallese
Music/sound: Nicolas Martigne