"Rest in Peace" GOBELINS 2021 Graduation Short Film
Inspired by German Expressionist films like The Cabinet of Dr.Caligiri, the latest grad film from the GOBELINS class of 2021 is a bold yet nuanced critique of "politicians and their absurd and cruel way of running countries."
Director/animators Aparna Hegde, Deborah Balboa, Kai-Hsun Chan, Karien Benz, Yuk Yan Tsoi: "We wanted to make something that all of us in the team could connect with but also have a lot of fun making it. Taking inspiration from the different presidents and governors from our own countries, we came up with this story.
"Fooling people, distracting them with things that don't matter, and ignoring the important ones. Creating problems instead of solutions and in the worst cases, killing their own citizens.
"We decided to show the story from the perspective of the politician to play with audience expectations and we created a light whimsical atmosphere that contrasts with the dark reveal of the story.
"So we looked at a lot of art from children's books, vintage art and finally decided on German Expression as the main inspiration. We really liked the set design of the films with the twisted shapes and perspective that gave everything a slightly sinister tone."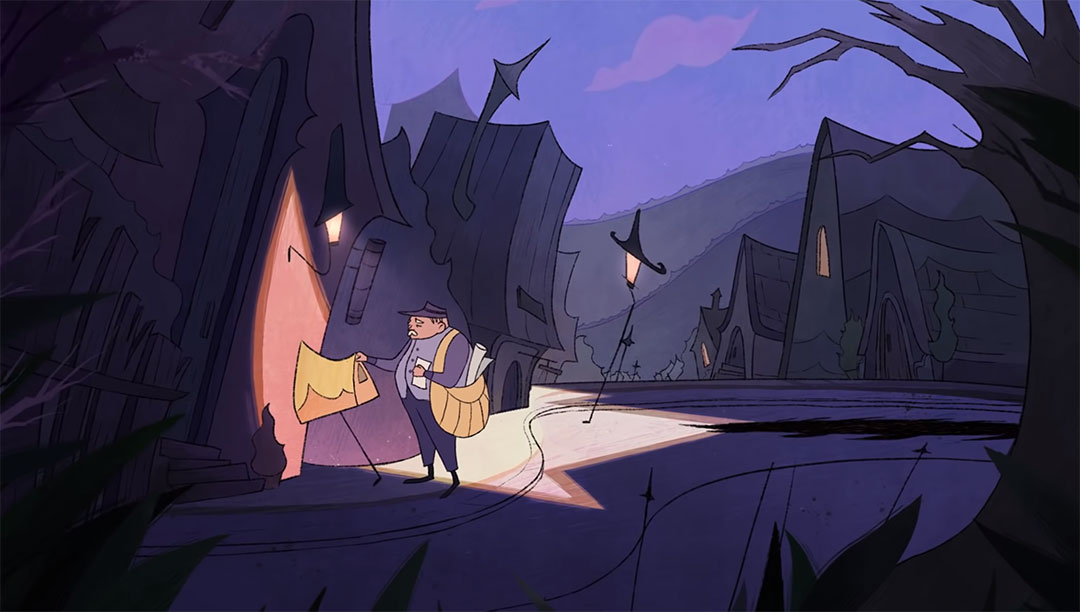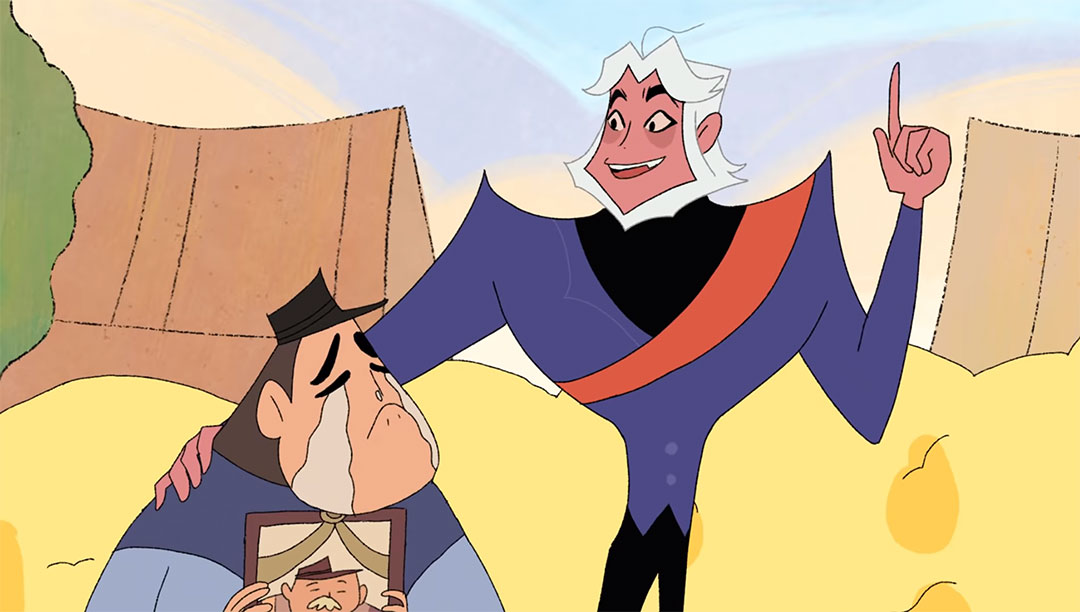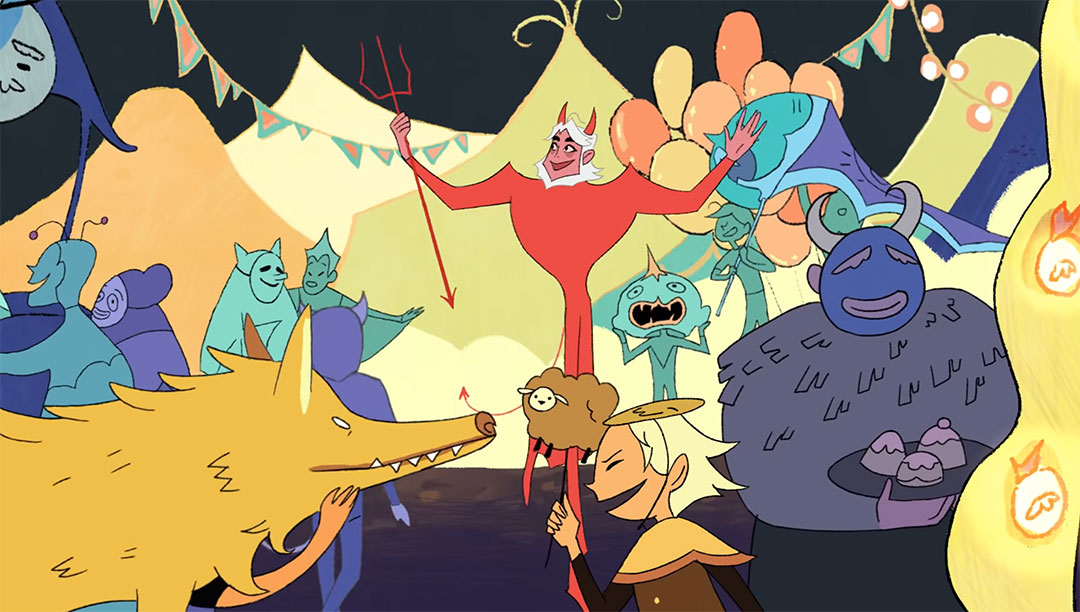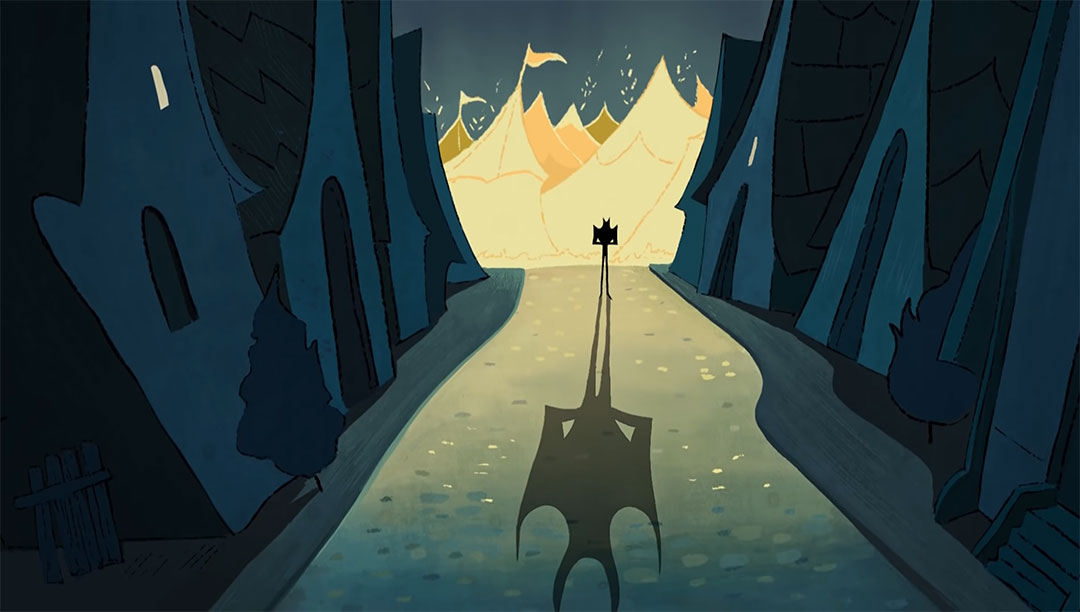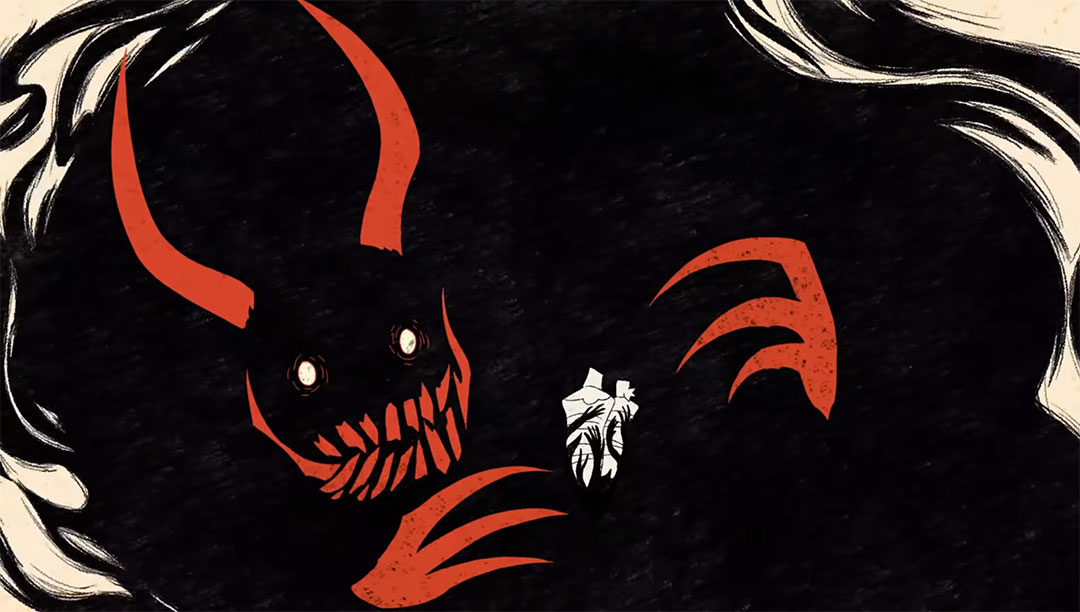 School: GOBELINS, l'école de l'image
Director/animator: Aparna Hegde, Deborah Balboa, Kai-Hsun Chan, Karien Benz, Yuk Yan Tsoi
Music: Arthur Dairaine, Régis Campo, Anne d'Anterroches
Sound design : Laurent Jimenez
Foley: Gadou Nusdine
Voices: Tom Morton, Anna Brisbin, Valentin Maupin, Xavier Couleau, Rosa Cadima