Ron Artis II "In My heart" Music Video
Directed by Brazilian animators Pedro Conti and Fernando Peque (alumni of Disney's Moana and multiple DreamWorks projects), the video for "In My Heart" by American singer-songwriter Ron Artis II is a feel-good ode to making deeper connections.
Co-directors Pedro Conti and Fernando Peque: "The process started after Ron reached out to us on social media. He didn't have experience doing animated films but wanted to make an animated video of his new song "In my Heart".
"We started talking and after a couple of weeks, we developed his idea and the visual language we were thinking for the project, something that would match with his beautiful song.
"Most of the people involved in the project worked remotely so one of the biggest challenges was keeping track of everything, and directing at the same time. It´s the longest project we've done so it was difficult but a fun and rewarding challenge."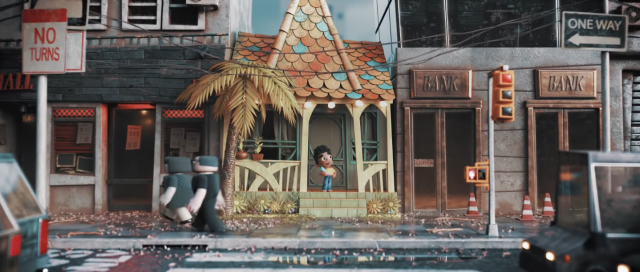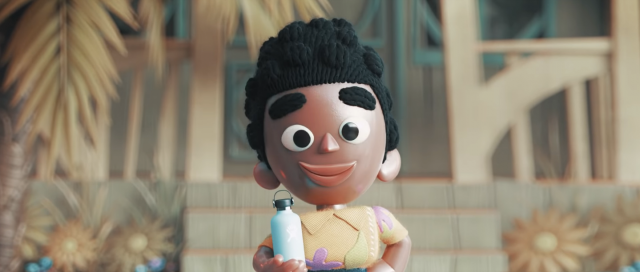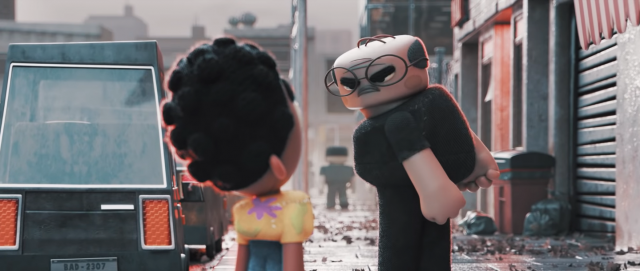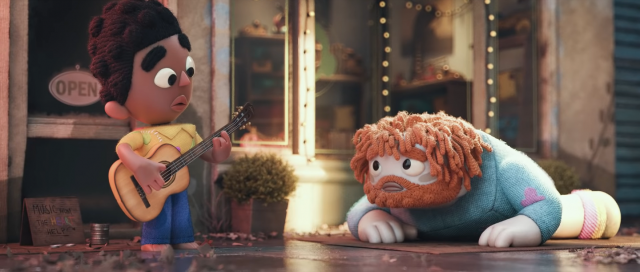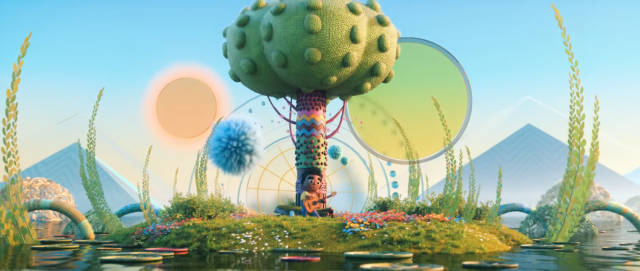 Artist: Ron Artis II
Production: Flooul Animation
Writer: Ron Artis and Pedro Conti
Director/producer: Pedro Conti, Fernando Peque
Editor: Pedro Conti
Production Designer: Fernando Peque, Pedro Conti
Art: Fernando Peque
CG supervisor: Pedro Conti
Animation Supervisor: Marcio Nicolosi
StoryBoard: Fernando Peque, Pedro Conti, Antonio Soares Neto
Layout: Paulo Sampaio, Pedro Conti
Character modeling: Pedro Conti
Enviroment Modeling: Pedro Conti, Paulo Sampaio, Vitor Maccari, Gustavo Ribeiro, Fabricio Duque
2D Effects: Julia Simas, Fernando Peque
Effects: Pedro Conti
Pipeline: Pedro Conti, Delcio Gomes
Rigging: Leonardo Cadaval
Animation: Marcio Nicolosi, Yuri Lementy, Sté Kajimoto, Daniel Bahia, Jerome Saravas, Michael Maron, Pedro Conti and Vitor Maccari
Texturing/shading: Pedro Conti, Paulo Sampaio, Vitor Maccari
R&D: Pedro Conti, Paulo Sampaio, Lamek Felix
Lighting: Pedro Conti, Paulo Sampaio
Rendering, comp and color grading: Pedro Conti
Recorded by Cameron Webb, Raymond Richards
Mix: Camaron Webb
Sound Design: Punch Audio