Santander's Piggy Returns in "The Marathon"
The CG creature crew at Framestore reteam with Rattling Stick director Daniel Kleinman and Arnold Worldwide to create the sophomore adventure for Santander's porcine hero (watch the first Piggy epic here).
Chris Redding, VFX/2D supervisor at Framestore: "Arnold really wanted to create a new character design that was different from but reminiscent of the piggy bank from the first commercial. The logic was that every person has their own version of Piggy, in the same way everyone would have a different dog.
"We used a rigid stand-in model for the first Piggy commercial but because he needed to be so much more mobile this time and changed size from shot to shot, [we used puppets] to have a way of capturing great on-set reference.
"The character needed to run the entire time, so we redesigned the pig from scratch to allow for its extended mobility. The rigging and modeling teams built what was as close to an anatomically feasible skeleton as possible and then buried it under the caricatured look of the embellished piggy bank.
"The variation in scale and environments meant we needed to be able to adapt the groom set up so, throughout the commercial, the hair on the main character also grew. It also needed to be adapted in each shot to account for how wet he was or how sweaty he got in any particular scene"
VFX supervisor Tim Jenkinson: "The most important thing was to make the character appealing and cute. We spent a lot of time reworking and finessing the features of the pig as even the smallest change in the shape or size of the snout, eyes, brows or cheeks had a huge impact on its character."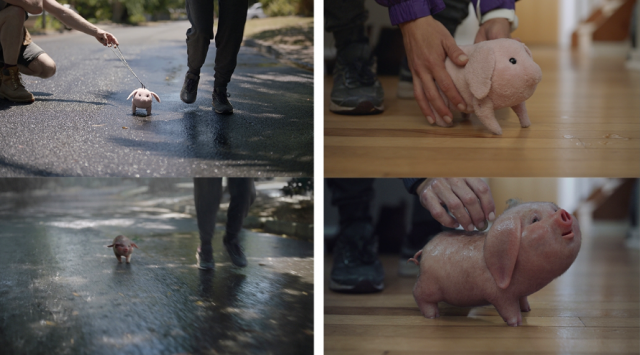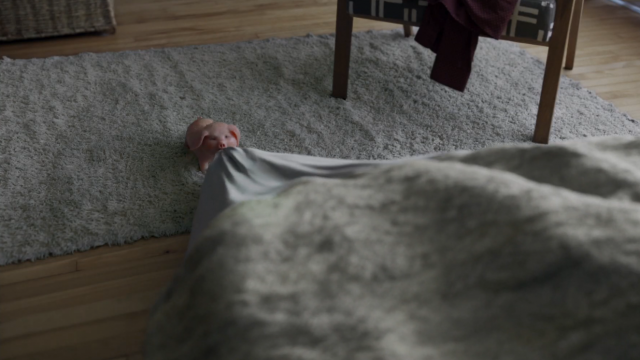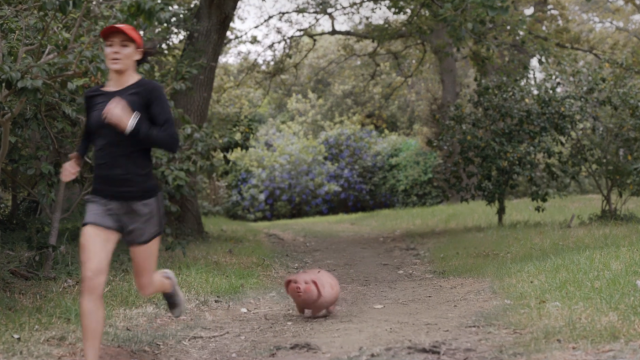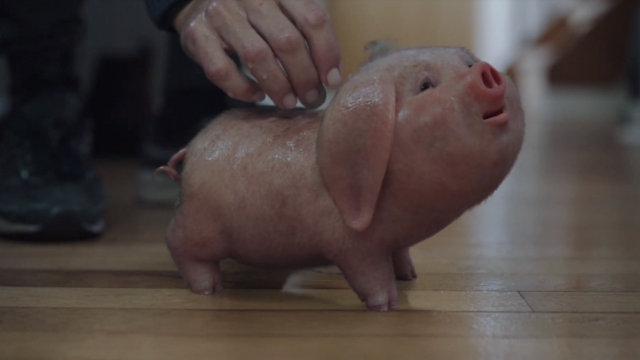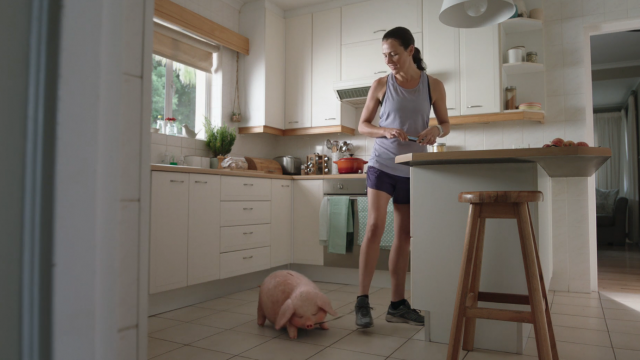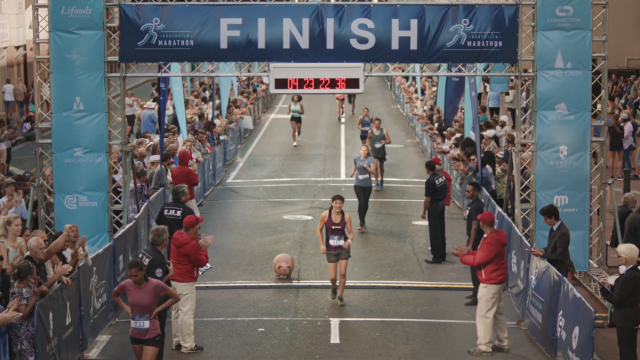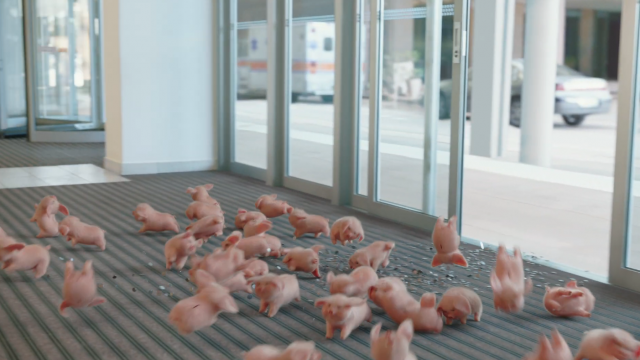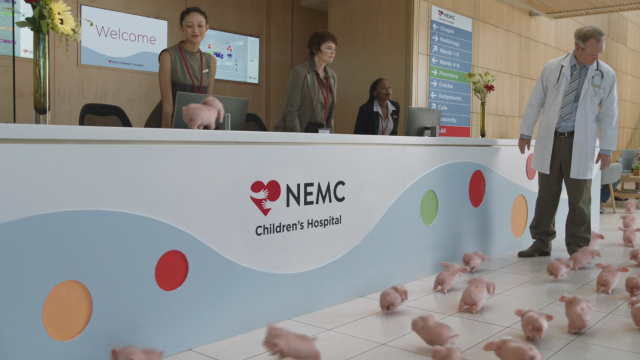 Client: Santander
Agency: Arnold Worldwide
Producer: Carissa Marlowe
Production: Rattling Stick
Director: Daniel Kleinman
Executive Producer: Johnnie Frankel
VFX: Framestore
VFX Supervisors: Chris Redding, Tim Jenkinson
Animation Supervisor: Jed Fisher
Lead Artists: Sam Meisels, Mathias Cadyck, Andrew Butler
Animation: Joseph Kane, James Wilson, Robbie Brown
CG Artists: Bruno Reis Coimbra, Paola Santoro, Florence Green, Marnie Pitts, Gabriela Ruch Salmeron, Thomas Bourret, Leo Schreiber, Caspian Grace Da Silva, Catherine Harris, Ellie Ansell, Thanos Topouzis, David Cattermole, Angel Cano Fernandez, Adam Chabane
2D Artists: Lee Matthews, Sherrine Byfield, Christian Baker, Yoan Vernet, Katherine O'Loingsigh
VFX Editorial: Jack Hubbard
Colorist: Steffan Perry
Senior VFX Producer: Josh King
Line Producer: Carine Ong
Production Coordinator: Dawn Pearson
Executive Producer: Chris Gray