Framestore Gives Santander's "Piggy" a Little Respect
Rattling Stick director Daniel Kleinman leverages Framestore's formidable creature experience to create a fine balance "between the recognizable ceramic piggy banks of childhood and a photorealistic animal."
From Framestore: "References for modeling and texture looked to other creatures – spanning puppies to hippos – to establish skin textures, a fine fuzz of fur, suitable proportions and a workable range of motion, to allow the character space to perform.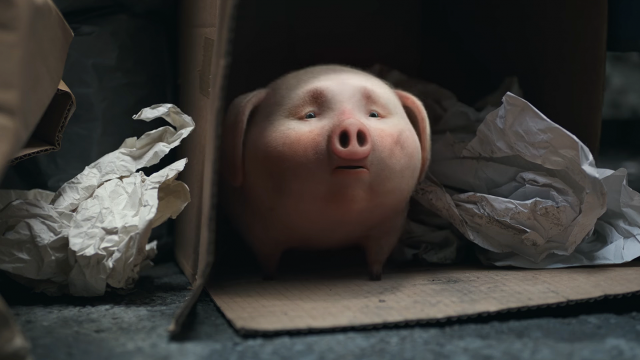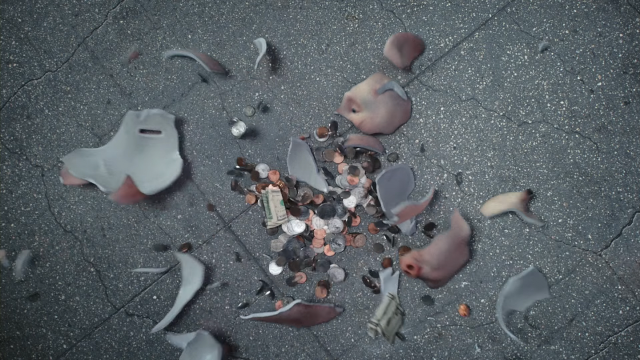 "Animation tests helped to inform the shoot in L.A, where Framestore supervised from a VFX perspective, to facilitate a smooth post process.
"Piggy's pavement smash pushed the artists to balance said realities further, as his 'ceramic' qualities are brought to the fore, and the multiple pieces interplay with human hands.
"The sheer number of Piggy looks in the spot – dirty, wet, cracked – allowed Framestore's artists to demonstrate subtle and intelligent nuance in the creature."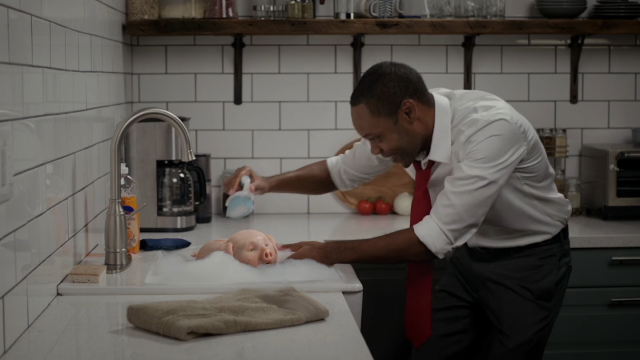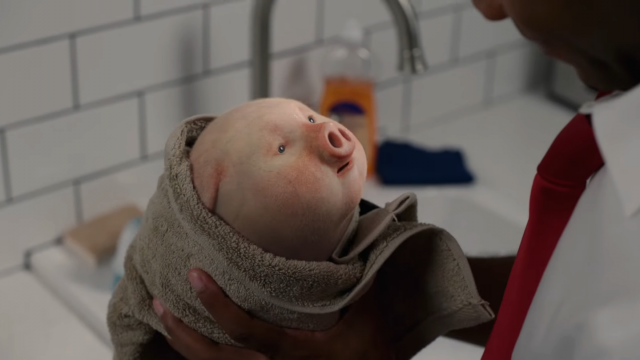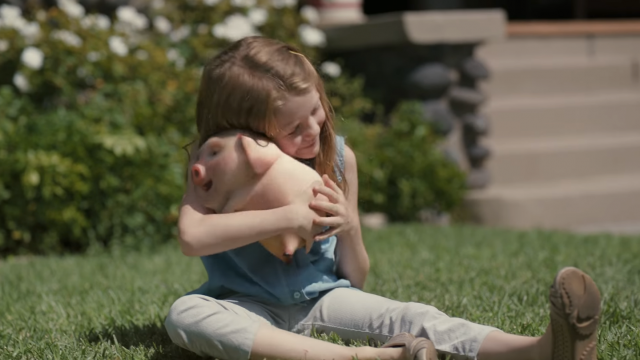 Client: Santander Bank
Agency: Arnold Worldwide
Production: Rattling Stick
Director: Daniel Kleinman
VFX: Framestore
Executive Producer, Head of Advertising: Helen Hughes
Senior VFX Producer: Josh King
Line Producer: Lara Marshall
On Set Supervisor: Alex Thomas
Visual Effects Supervisor, CG Lead: Tim Jenkinson
Visual Effects Supervisor, Compositing Lead: Chris Redding
Animation Supervisor: Osman Gani
Head of CG: Grant Walker
Concept Artists: Nikola Yordanov, David Lockhead
Lead Modeler: Paola Santoro
Modelling: Joel Best, Omar Jason
Texturing: Judit Somogyvari
Rigging: Andy Butler
Colorist: Steffan Perry
Creative Director, Animation: Ross Burgess
Animators: James Bown, Felice Minieri
Groom: Gabriela Ruch Salmeron
FX, Lighting: Rafael Rey Camacho
Lighting: Mathias Cadyck, Sebastian Mayer
Compositors: Sam Meisels, Mike Simons, Kane Herd, Pawasut Chatmaleerat
Paint & Roto: Hasan Khan, Jonathan Williams
Editorial: Whitehouse Post
Editor: Rick Lawley