"Save Ralph" Short Film Aims to End Animal Testing
Black humor, celebrity voices, and feature-quality stop-motion all merge into a forceful, emotional, and quietly affecting message from the Humane Society International and their global campaign to ban animal testing for cosmetics.
Shot during lockdown by American director/screenwriter Spencer Susser at Arch Film Studio in London, the spot features the voice of Ricky Gervais as the interviewer and Oscar-winner Taika Waititi as the voice of Ralph.
The primary production and animation team – model-maker Andy Gent, stop-motion animator Tobias Fouracre, and DOP Tristan Oliver – are all alumni of Wes Anderson's film The Isle of Dogs.
Spencer Susser: "When the opportunity came up to create a new campaign for Humane Society International, I felt that stop motion was the perfect way to deliver the message.
"When you see the horrifying reality of the way animals are treated, you can't help but look away. What I was hoping to do with this film was create something that delivers a message without being too heavy-handed.
"I hope that audiences fall in love with Ralph and want to fight for him and other animals like him, so we can ban animal testing once and for all. It's so important that Ralph feels real because he represents countless real animals who suffer every day."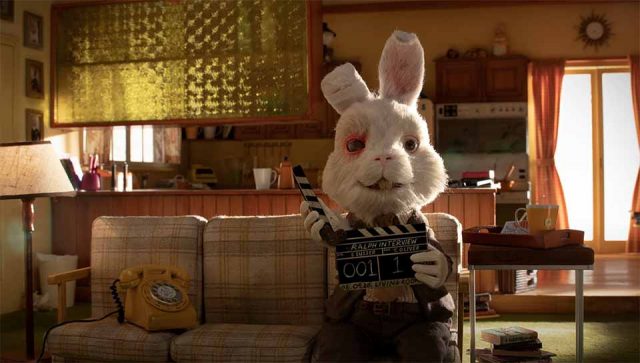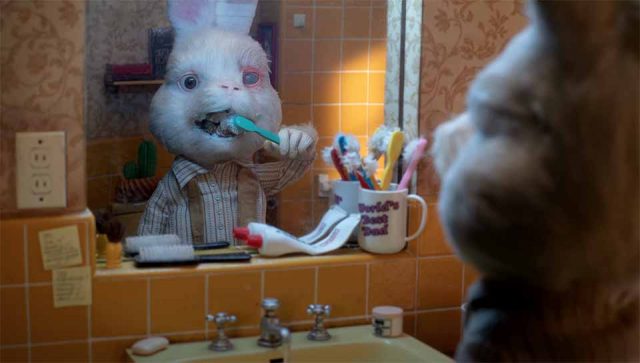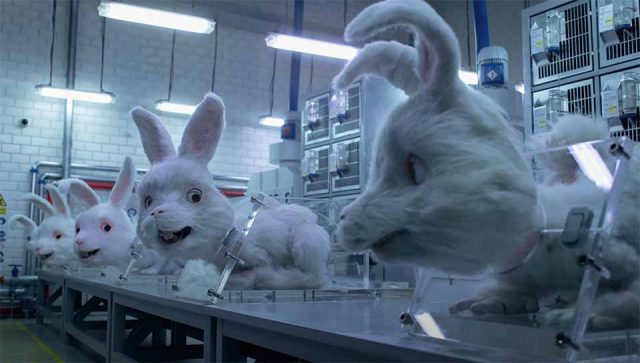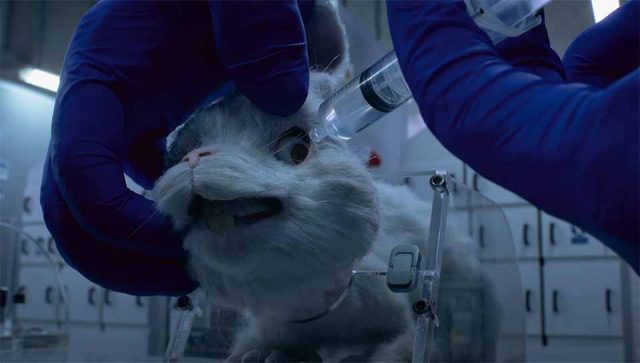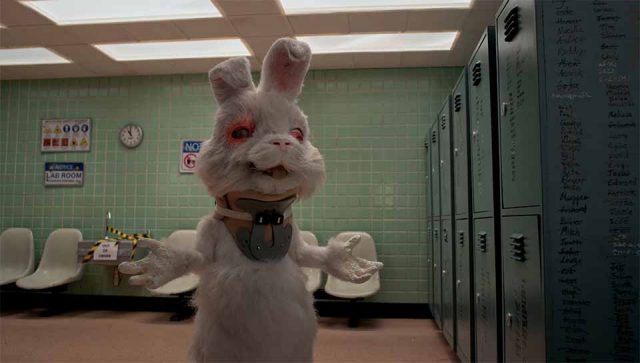 Client: Humane Society International
Production: Arch Film Studio
Writer/director: Spencer Susser
Producer: Spencer Susser, Jeff Vespa, Lisa Arianna
Stop Motion Producer: Lisa Hill
Animation Director/animator: Tobias Fouracre
DOP: Tristan Oliver
Camera Operator: Mark Swaffield
VFX Supervisor: Neil Riley
Motion Control: Stuart Galloway, Justin Pentecost
Puppets: Arch Model Studio
Art Director: Andy Gent
Modeler: Christy Matta, Molly Cooper, Stefano Cordioli, Florence Ford, Jade Gerrard, Roy Bell, Sofia Serrano, Elizabeth Riley, Marina Ralph, Claudia Brugnaletti, Andrew Saunders, Kat Probert, Patrycja Cichocka, Angela Quartaroli, Josie Corben, Angela Pang, Ofelya Ka, Roddy Mcdonald, Mick Chippington, Mark Fisher, Mitch Barnes, Gary Welch
VFX/Online: Siamese
Executive Producer: Francesca Hope
Post Co-ordinators: Dana Harrold, Ainsley Pettitt
VFX Technical Director/Lead Artist: Andrew Buckley
VFX Artist: Kristen King, Antony Webb
Titles: Finn Spencer
Color: Tim Stipan @ Company 3
Re-Recording Mixer: Robert McKenzie
Sound Editor: James Ashton
Sound Assistant: Jessica Meir
Additional Dialogue: Christopher Weekes
Voices: Ricky Gervais, Zac Efron, Taika Waititi, Olivia Munn, Pom Klementieff, Tricia Helfer, Live Tennet