Sheba "Hope Grows" Branding Montage by weareseventeen
London motion house weareseventeen create an organic, growing typeface as the striking anchor to their visual identity for AMV BBDO's global campaign backing the coral restoration initiative from Sheba cat food.
Weareseventeen creative director Jason Drew: "We proposed an ambitious and fully procedural growth system for the Hope typeface, with each character having its own unique coral composition.
"The typeface was built procedurally using a bespoke tool developed in-house. This tool allowed our team to simply drop in the characters and adjust various settings to alter the growth animation, for example, where the coral grows on the character and amounts of individual coral varieties.
"After a long period of development, this allowed us to output all the characters relatively quickly with a consistent look and with all the coral interacting and growing around each other.
"Delivering an extensive motion kit has enabled AMV and their partners around the world to create their own campaign content that feels consistent whatever the region with additional aspects like times of day and density of marine life being infinitely adaptable.
"The best part is this promotes a cause we are very passionate about, which will hopefully make a real difference to the survival of our reefs".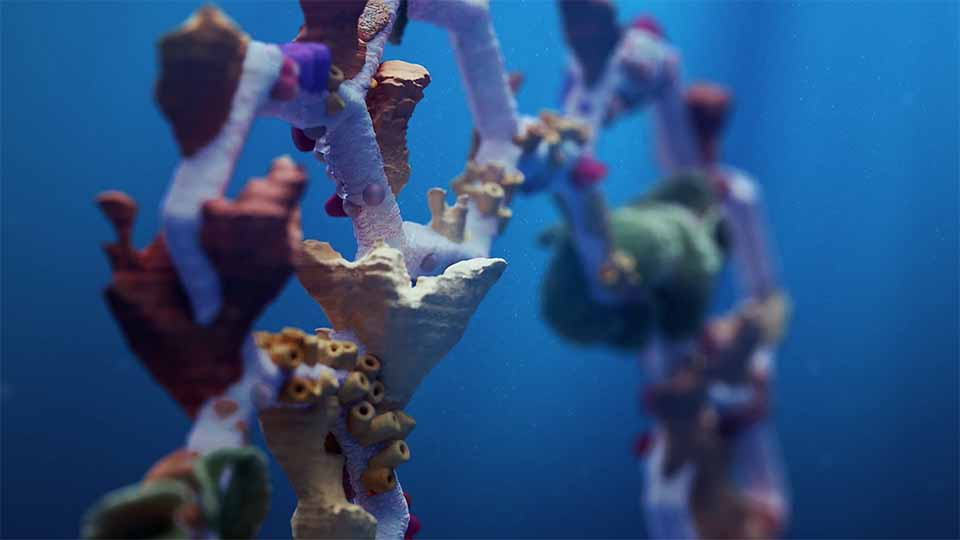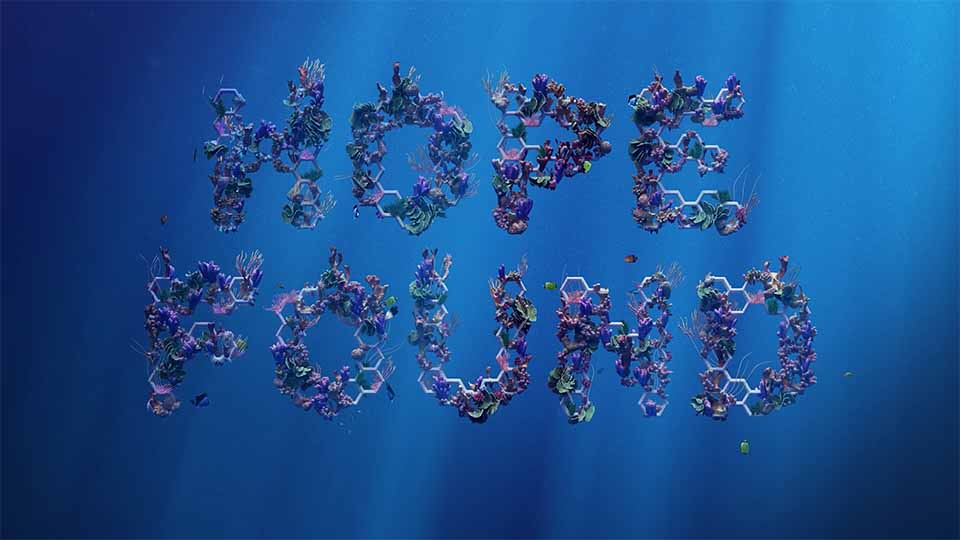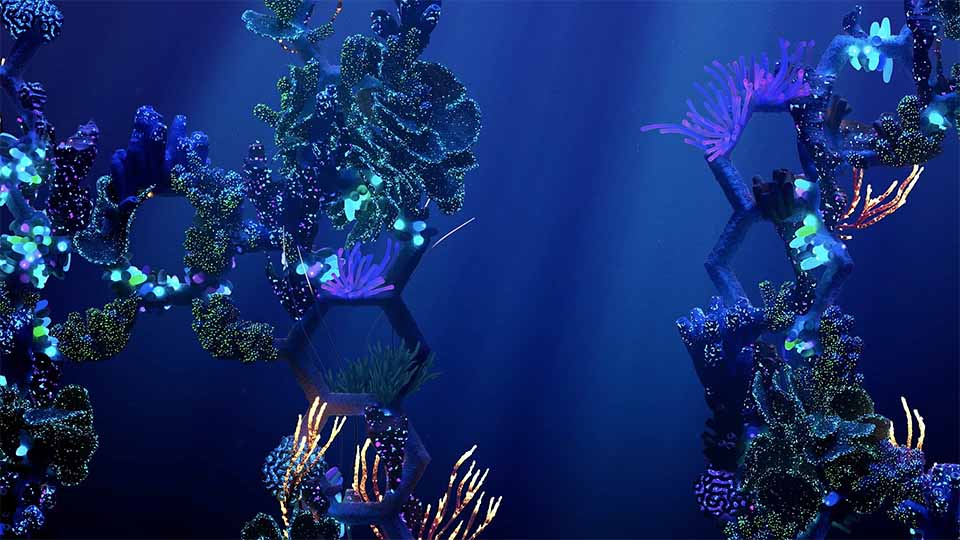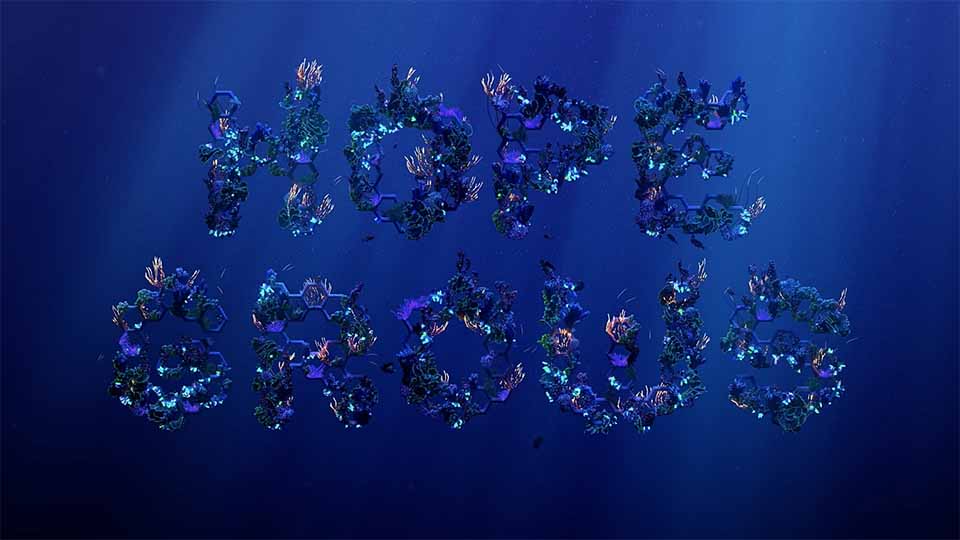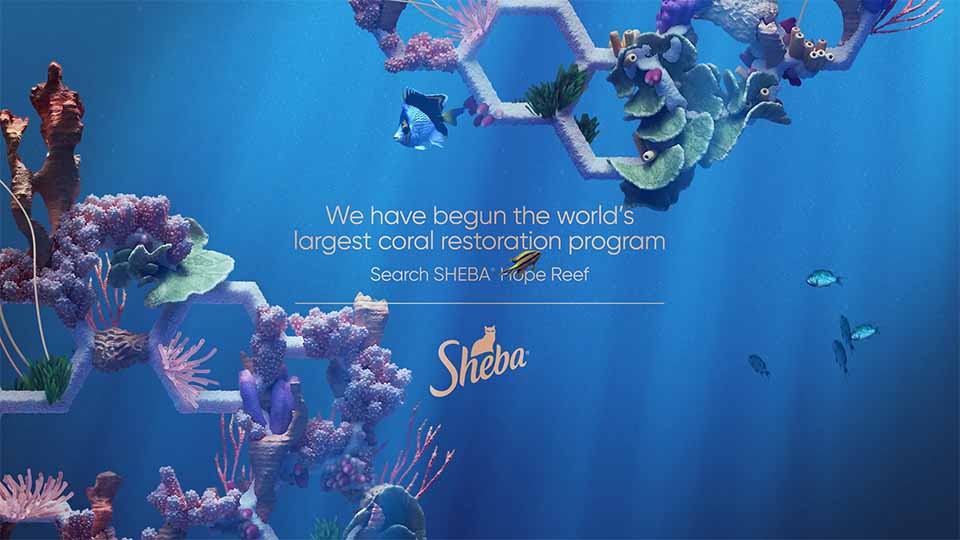 Client: Sheba
Agency: AMV BBDO
Production: Partizan
Director: weareseventeen
Animation/post: weareseventeen
Music: Biggi Hilmars