Tetsuya Nomura for Louis Vuitton Series 4
Merging anime, motion capture and haute couture, this way-over-the-top CG fashion film, directed by legendary Square Enix game designer/director Tetsuya Nomura, casts Final Fantasy heroine Lightning as the star of Louis Vuitton's Spring 2016 collection.
Louis Vuitton creative director Nicolas Ghesquière: ​"It's clear that the virtual aesthetic of video games is predominant in this collection. If we push the reflection about heroines, or what might constitute the nature of a woman whose actions can be so courageous that she becomes superior and iconic, it becomes obvious that a virtual entity integrates with the founding principles of the Maison.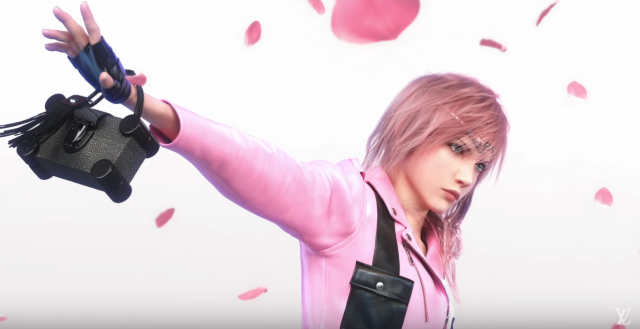 "Lightning is the perfect avatar for a global, heroic woman and for a world where social networks and communications are now seamlessly woven into our life. She is also the symbol of new pictorial processes.
How can you create an image that goes beyond the classic principles of photography and design? Lightning heralds a new era of expression."
Client: Louis Vuitton
Creative director: Nicolas Ghesquière
Designer/director: Tetsuya Nomura
Production: Square Enix