"The Moon's Not That Great" Short Film by Mathieu Libman
The stories of an astronaut, a film director, and a unicycling bear all intersect in "The Moon's Not That Great", Mathieu Libman's soft-spoken short film about dashed expectations and interplanetary popularity.
A favorite on the festival circuit, Libman began the film during his final year at CalArts and finished it with the help of Nexus Studios in London.
Mathieu Libman: "With The Moon's Not That Great, I had to find clear and concise ways to connect three different stories. We're following an astronaut, a movie director, and a bear – and we're quickly cutting between them throughout the film.
"I didn't want that to feel irritating and overwhelming. So, to tie together the characters, the short uses consistent color cues, moving camera shots, and repeating musical themes.
"For instance: in the first shot, we've got about a minute and a half of continuously moving camera. Weaving through crowds and locations, we introduce all the central characters, their associated color palettes, and a lot of expositional info. In one swoop. It sets up the pattern that then repeats throughout the story.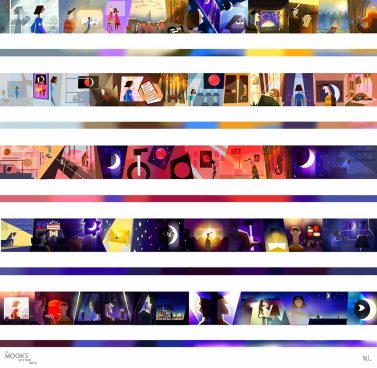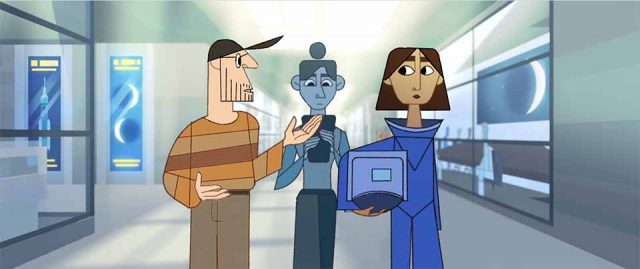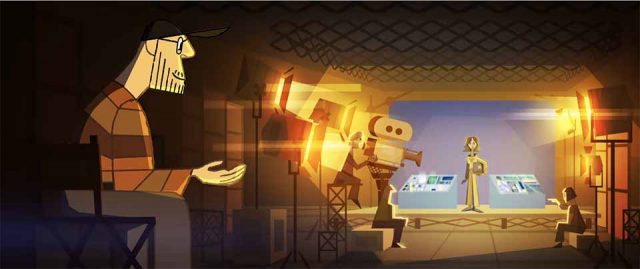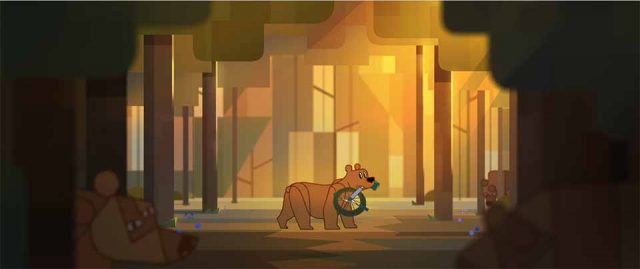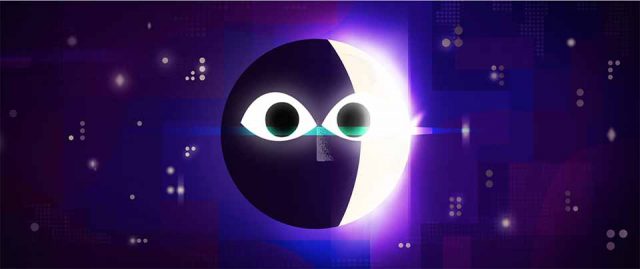 Writer/Director: Mathieu Libman
Executive Producer: Nexus Studios, Chris O'Reilly, Charlotte Bavasso
Development Producer: Julio Bonet
Producer: Mikey Oz
Additional Animation: Laura White, Sam Horowitz, Kuan Dang, Bryan Lee
Coloring: Amanda Chin
Music: Paul Michael Cardon
Music Orchestrated/Conducted: Jason Poss
Music Preparation: Danita Ng-Poss
Recording Engineer: Evan Bradford
Dialogue Recording Engineers: Dylan Kanner, Sarah Ibrahim, Sonya Fayzieva, Asher Adel, Angel Teng
Sound/Mix: Paul Michael Cardon
Voices: Gabby Capili, Jake Sheppard, Claire Epting, Kristin Wetenkamp, Noah Malone, Caleb Fietsam, Sam Lane, Emiliano Aguirre-Medina, Asher Adel, Dylan Kanner
Toolkit: Photoshop, After Effects, Premiere, StoryBoard Pro, ToonBoom Harmony, TVPaint