"The Soloists" GOBELINS 2021 Graduation Short Film
The newest grad film from this year's animation class at GOBELINS, wraps important ideas about women's rights and authoritarian rule into a charming dark comedy about three elderly women who just want to sing.
Directors Mehrnaz Abdollahinia, Feben Elias Woldehawariat, Razahk Issaka, Celeste Jamneck, and Yi Liu: "The Soloists is created in 3D CG animation blended with 2D elements. We wanted to give a theatrical feeling by choosing flat camera angles and focus more on the story and acting.
"The story is character-focused and driven – by reducing cuts between cameras and using flipping animation techniques for the environments, we wanted to increase the storytelling mood and popup book style to engage the audience.
"After we drew the objects and environments and painted them in photoshop, we modeled them in 3D to give a fake feeling of 3D. At the same time, by flipping the environment we wanted to bring the feeling of pop-up books which would help the film to feel like a theatrical story.
"Music was extremely important for us and we intended to create both the sound and the visuals together to form a complete piece. We also did a lot of exploration for our sound effects as well as dialogue to help put emphasis on the importance of sound in the film."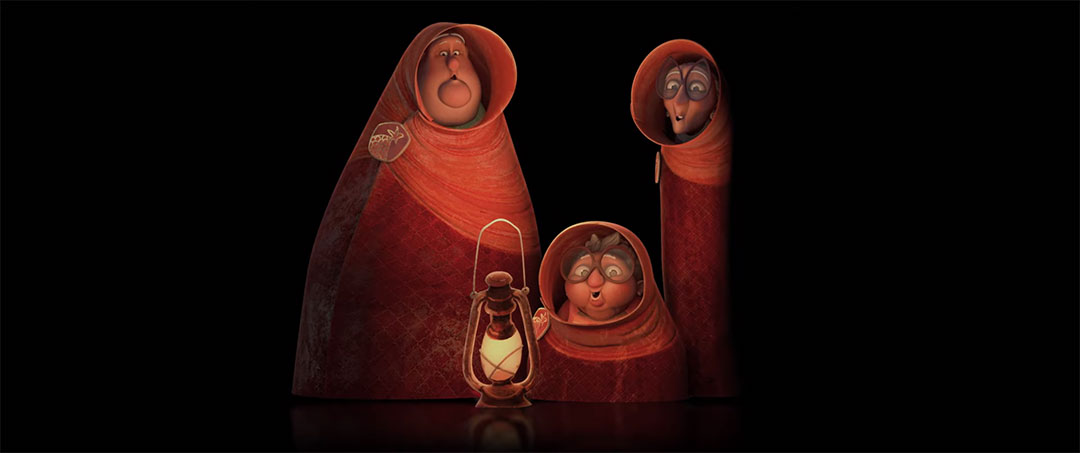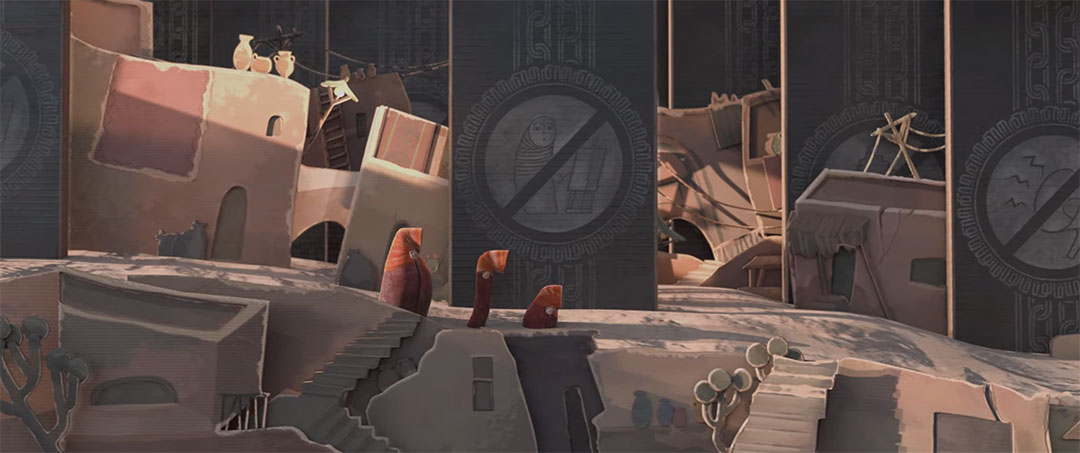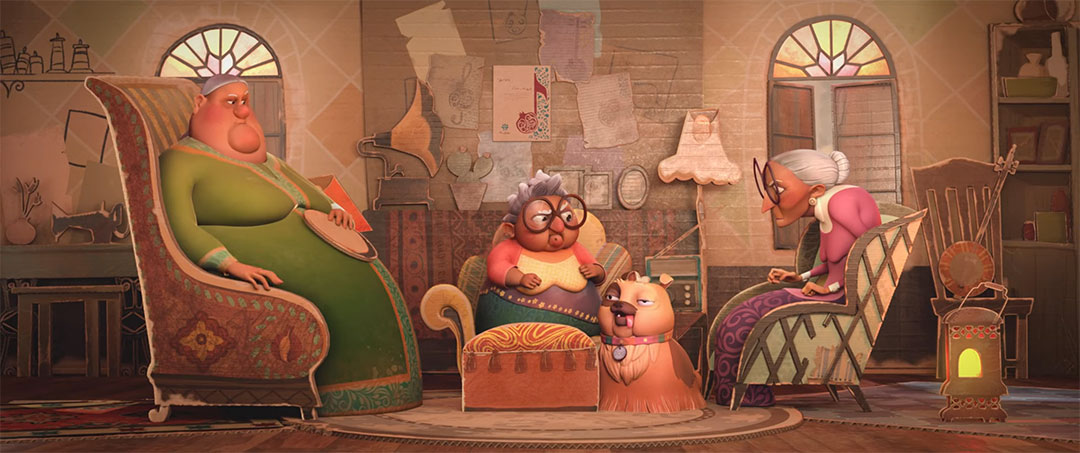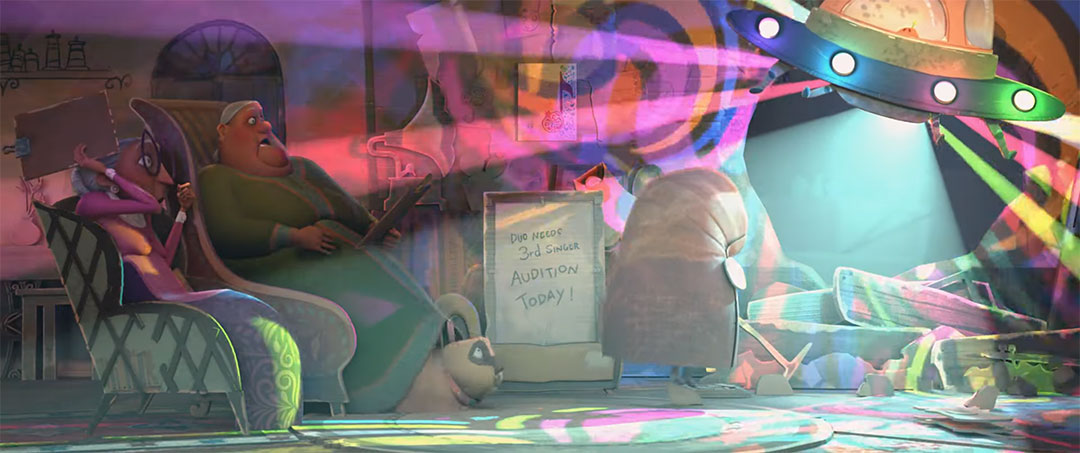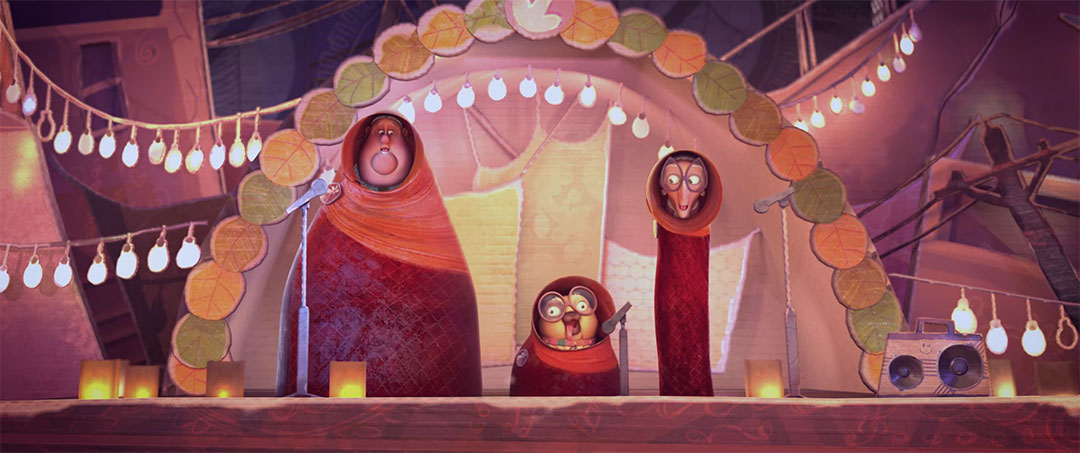 School: GOBELINS, l'école de l'image
Director/animator: Mehrnaz Abdollahinia, Feben Elias Woldehawariat, Razahk Issaka, Celeste Jamneck, Yi Liu
Music: Antoine Duchene, Valentin Hadjadj
Sound design/mix: Mathieu Tiger
Foley: Marie Maziere
Voices: Marjane Satrapi, Johanna WHITE Palacioand, Cécile Blondel, Celeste Jamneck
Thanks: Rudolf Jansen van Vuuren, James Ray Cock, Samy Fecih, Aïda del Solar