Trojan Horse was a Unicorn 2016 Trailer
Warsaw studio Juice teams with VFX pioneer/icon Scott Ross (creative producer and narrator) to conjure much drama and volumetric atmosphere in this mix of live action and CG for the fourth edition of Portugal-based digital art event Trojan Horse was a Unicorn.
Director Michał Misiński at Juice: "My main inspiration was the Manifesto written by Scott Ross and Jao Leitao. As the theme is "the Tribe Returns" I decided to use the statues from the past years (2013, 2014, 2015) – each of which has a different story behind it.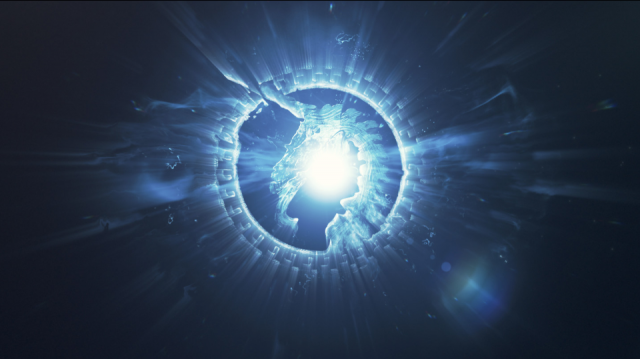 "Our hero is activating one of these statues and then the magic starts. The crystal lights up showing the way to the edge of the forest (the meeting place for all Tribe members). We spent almost a month searching before we found the right forest for the two-day shoot."
For Juice:
Directed by – Michał Misiński
Narrated by – Scott Ross
Producer – Natalia Lasota
Creative Producer – Scott Ross, Andre Luis
CG Supervisor – Jakub Wrzalik/ Selim Sykut, Andrzej Sykut
Previz – Jakub Wrzalik
Lighting and Shading Artist – Andrzej Sykut
Compositing Artist – Selim Sykut
3D Tracking – Jarosław Handrysik, Jakub Wrzalik
3D Modeling – Andrzej Sykut , Juan David, Sebastian Ośka
Matte Painting – Marcin Karolewski, Hania Czyżewska
Concept Artist – Mathias Zamecki, Marcin Karolewski, Michał Misiński, Grzegorz Wróblewski
Copywriter – Joao Leitao
Storybard – Zuzanna Gałuszka
Music Composer – Pedro Marques trojan horse
SHOOT:
DOP – Michał Łuka
Starring:
Aleksandra Talacha
Mikołaj Karbownik
Costume Designer: Katarzyna Lewińska
Custume Department: Marta Ornacka-Keping, Sandra Kowalska
Make up: Anna Gorońska
Production Team:
Line Producer – Natalia Lasota
Production Manager: Katarzyna Próchniak
Set Manager: Andrzej Stec
Camera Department:
Focus Puller: Piotr "Dresu" Maciejewski
Camera Assistant: Michał Rychter
Steadicam: Glep Nałup
Camera Equipment: Fastmedia
Drone: Bogumił Dąbek
Gaffer: Maciej "Gary" Garwoliński
Sparks: Krzysztof Głaszczka, Łukasz Głaszczka, Cezary Elmerych
Equipment: Heliograf
Art Director: Kamila Pściuk – Glazer
Prop Master: Robert Burzyński
SFX: EX DYM
Editor: Kacper Plawgo
On set Supervisor: Jakub Wrzalik
Location Manager: Jakub Wencek