University of Phoenix "We Can Do IT"
In this new CG spot addressing the gender gap in technology for University of Phoenix, Hornet directors Dan & Jason return to the emotional approach they used so effectively in their 2015 breakout work for Cineplex.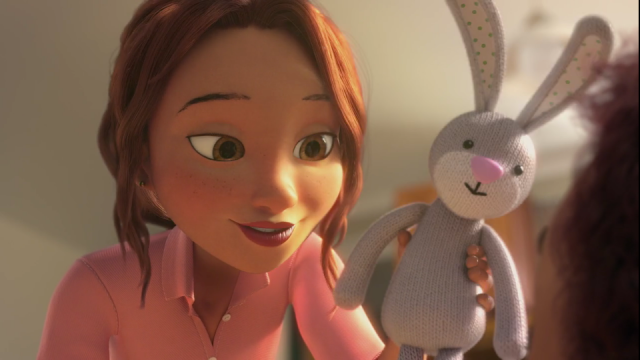 "Traditionally in the past, girls had been raised to think that the tech world was not a place for them. And while we have seen a giant push towards teaching young girls that there is a space for them, there will be an abundance of new jobs in technology over the next few years and we need a workforce to fill those roles now.
"This is the brief we received from 180LA, and it resonated strongly with our directors and the team here at Hornet.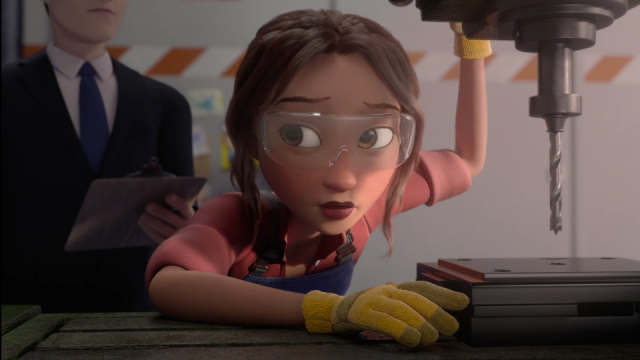 "Evoking the enduring spirit of Rosie the Riveter, even more relevant with the turbulent times we are seeing throughout the world, this campaign is a rallying call to women everywhere that they can fight for a deserved and equal place at the table, and there is a path towards developing a set of skills that can arm them to nimbly and flexibly adapt and carve out a future for themselves."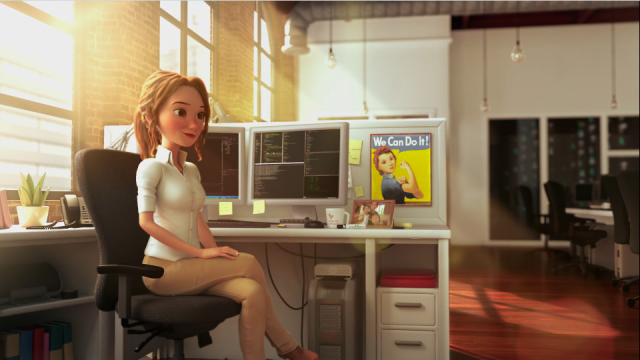 Client: University of Phoenix
Agency: 180 LA
Executive Creative Director: Eduardo Marques
Director of Integrated Production: Natasha Wellesley
Producer: Dominique Anzano
Production: Hornet Inc.
Directors: Dan & Jason
Executive Producer: Hana Shimizu
Head of Production: Sang-Jin Bae
Development Producer: Kristin Labriola
Producer: Niki DiCesare
Art Director: HyeSung Park
Editor: Stephanie Andreou
Storyboard Artist: Kendelle Hoyer
Character Designer: Aiden Sugano
Environment Designer: Armand Serrano
Designer: Christina Faulkner
Production Coordinator: Riley Spencer
CG Lead – Lighting & Rendering TD: Richard G. Kim
Lead Compositor: Fred Kim
Character Modeler: David Soto
Character Modeler: Pedro Conti
Character TD – Animator: Michael Altman
Environment Modeler: Javier Leon
FX TD: Gabe Askew
PreVis Artist: Matt Parent
PreVis Artist: Andrew Boccio
Lead Animator: Roman Kobryn
Animator: Ozan Basaldi
Animator: Hee-Jin Kim
Lighting & Rendering Artist: Aaron Baker
Lighting & Rendering Artist: Christine Kim
Texture & Look Dev Artist: Elizabeth Ku-Herrero
Compositor: Chris Gereg
Matte Painter: Dark Hoffman
Colorist: Shawn King