Venus "The Pube Song" Spot by Sacha Beeley and Strange Beast
Powered by a show tune (sung by pubes about pubes), this jaunty social media clip by freshly signed Strange Beast director Sacha Beeley is out to change the way the world feels about female pubic grooming.
Sacha Beeley: "I probably don't need to say getting a brief to create singing pube characters was a very fun experience.
"I love to draw characters that are creatures or human-ish. Getting to animate to music is always enjoyable, and I love animating characters dancing, so when I heard the track I could already picture the lil' pube character dancing around so clearly.
"For this reason, my favorite moment is probably the very quick shot where the grey pube strides across the bath tub singing 'no need to be ashaaaaamed!' – that line always made me laugh as the way it's sung is so operatic it deserved a really goofy movement."
The video, which runs on Instagram, is part of a campaign to support the launch of the P&G's Venus Pubic Hair & Skin Collection products.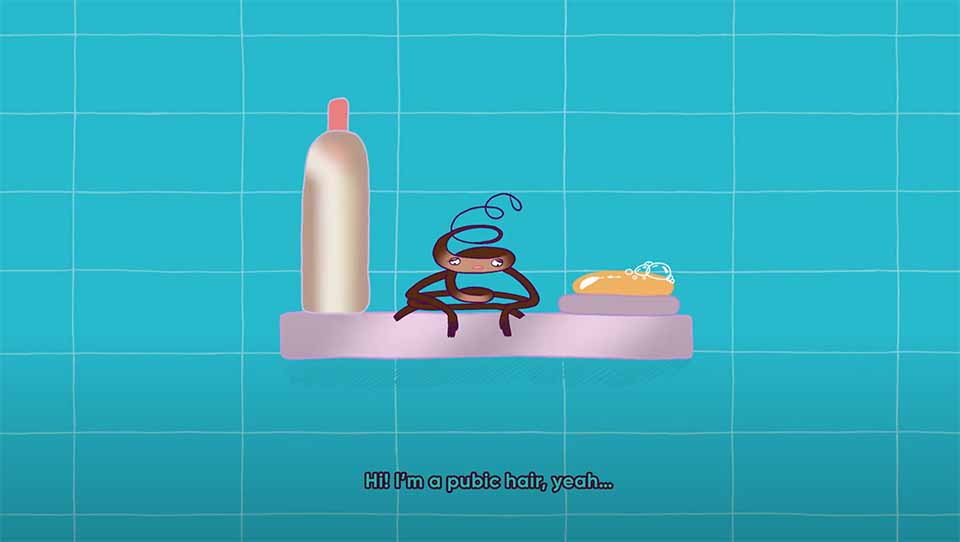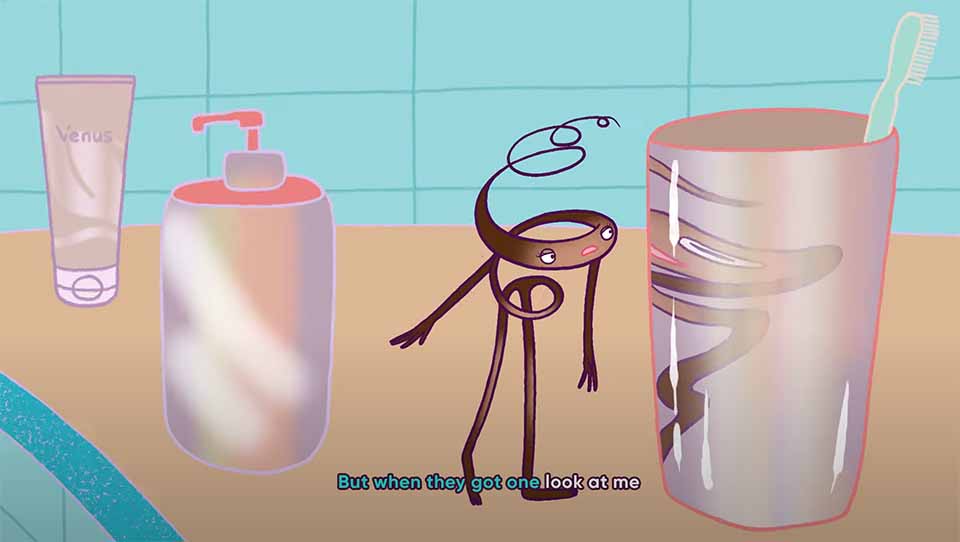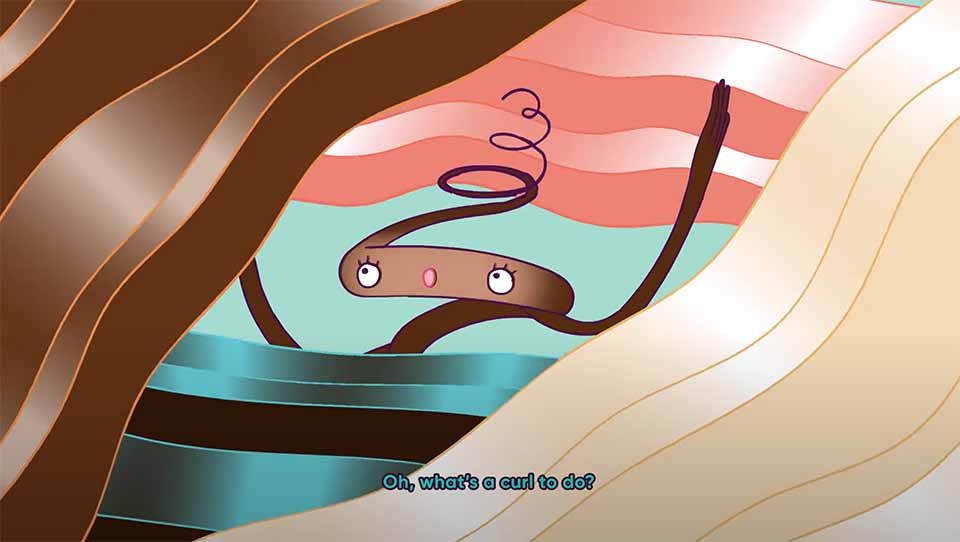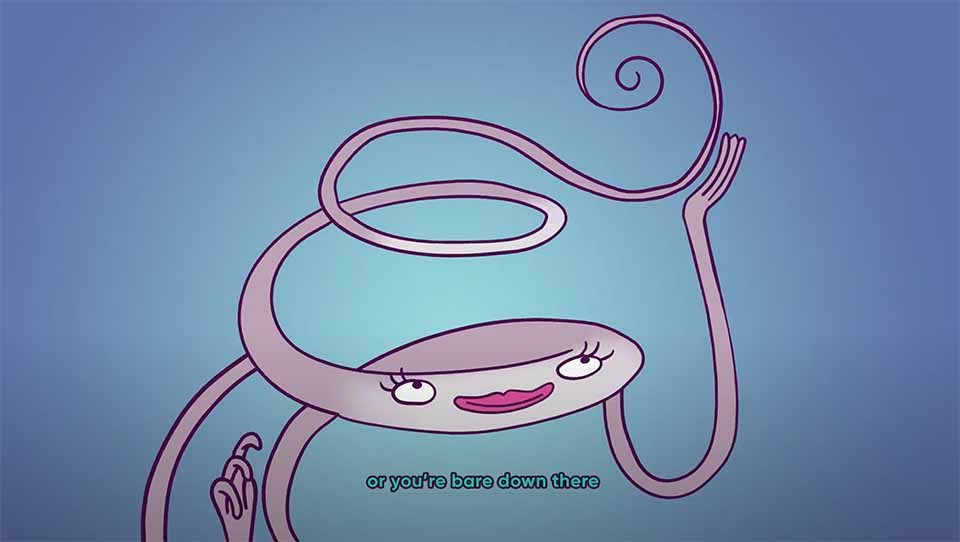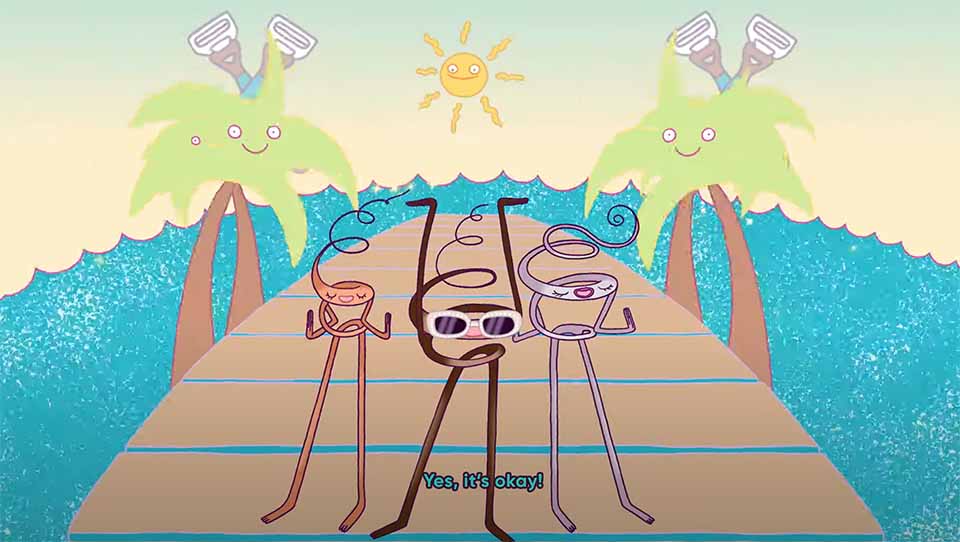 Client: P&G
Creative Agency: Grey New York
Worldwide CCO: John Patroulis
CCO: Justine Armour
Global Executive Creative Director: Javier Bonilla
Creative Director: Rebecca Flinn
Associate Creative Director & Art Director: Lexi Rodriguez
Copywriter: Madeleine DiGangi
Production: Townhouse
VP, Executive Integrated Producer: Keira Rosenthal
Associate Integrated Producer: Victoria Najmy
Music Producer: Kurt Steinke
Associate Integrated Business Manager: Tim O'Shea
Animation: Strange Beast
Director: Sacha Beeley
Executive Producer: Kitty Turley
Producer: Louise Simpson
Animators: George Wheeler, Campbell Hartley & Nely Michenauld
Animation Assistants: Zohar Dvir, Lydia Reid, Julian Gallese & Maddy Hope
Compositor: Linus Kraemer
Music/Audio: BANG Music
Composer: Timo Elliston
Executive Producer: Brian Jones