The Wisdom of Pessimism
UK-based Swiss philosopher/writer/television presenter Alain de Botton reads his own script in this counter-intuitive mini-masterpiece on the benefits of a glass half empty – conjured by London director/animator/designer Claudio Salas and a crew of over 30 collaborators.
"The Wisdom of Pessimism" uses the same recipe for engagement (a logical argument balanced by narrative warmth and whimsical visuals) as de Botton's previous School of Life mini-essay on the benefits of psychotherapy.
Claudio Salas: "The biggest challenge was to come up with fun and interesting ideas for each shot that wouldn't be too abstract nor too cheesy. Finding the balance between those two was tricky and I'm still not sure if we fully did.
"Another big challenge managing and work with over 30 people from all over the world. They are all incredibly talented and professional and they knew exactly what they were doing but the hard part was for me to find time to give each person enough feedback and support. Luckily the timeline of the project was long enough to do that."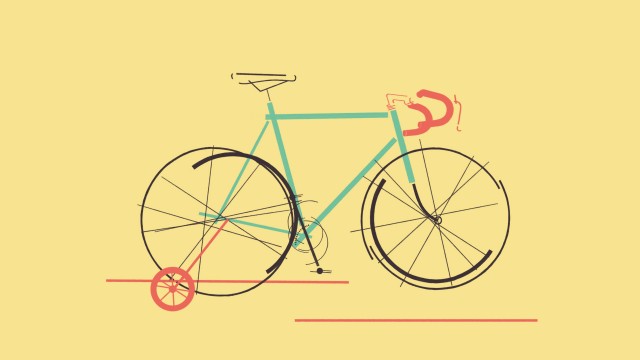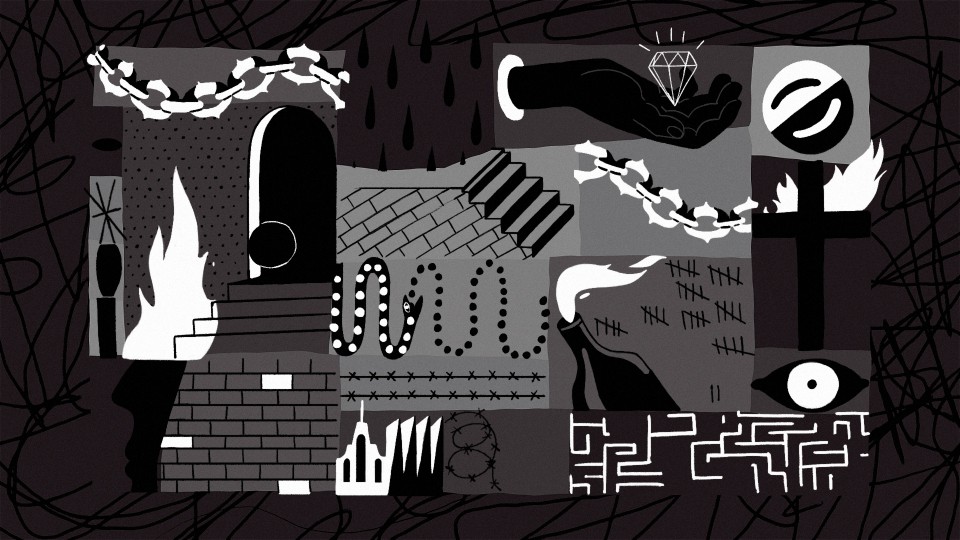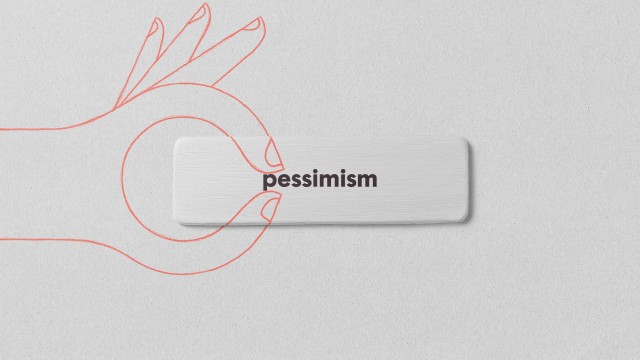 SCRIPT
Alain de Botton
DIRECTOR
Claudio Salas
DESIGNERS
Stephen Kelleher
Emily Suvanvej
Bee Grandinetti
Brian Gossett
Tuna Bora
Ege Soyuer
Claudio Salas
Nicolo Bianchino
Marie-Margaux Tsakiri-Scanatovits
Joe Donaldson
Rasmus Bak
Kyle Strope
Daniel Chester
Daniel Oeffinger
Damien Correll
Yker Moreno
Gonzalo Menevichian
Jay Quercia
Chris Phillips
Mikey Please
Cesar Pelizer
Yuki Yamada
Johnny Kelly
SOUND DESIGN
David Kamp
STORYBOARDS & EDIT
Claudio Salas
2D ANIMATORS
Claudio Salas
Ege Soyuer
Nicolo Bianchino
Sander van Dijk
Bee Grandinetti
Joe Donaldson
Rasmus Bak
Nick Petley
Andreas Bjørn Hansen
Kyle Strope
Daniel Chester
Daniel Oeffinger
Justin Lawes
Gonzalo Menevichian
Jay Quercia
Chris Phillips
3D ANIMATORS
Claudio Salas
Ege Soyuer
Andreas Bjørn Hansen
Chris Phillips
Cesar Pelizer
CEL ANIMATORS
Claudio Salas
Ege Soyuer
Daniel Oeffinger
Olivia Blanc
Bee Grandinetti
Gonzalo Menevichian
Jay Quercia
COMPOSITORS
Claudio Salas
Ege Soyuer
Nick Petley
Andreas Bjørn Hansen
Yker Moreno
Jay Quercia
Chris Phillips
Cesar Pelizer
MODEL MAKERS
Emily Suvanvej
Mikey Please
STOP MOTION ANIMATORS
Claudio Salas
Mikey Please
SPECIAL THANKS
Xoana Herrera
Esteban Esquivo
Gergely Wootsch
Philip Walker Davies