A Young Woman Breaks Free of Banality with "Bacchus"
Director Rikke Planeta and a team of her fellow 3rd year students at The Animation Workshop/VIA University College in Denmark capture a young woman's brief but intense escape from the repetitive emptiness of her daily life.
The Animation Workshop: "Alex, a young woman, is increasingly getting tired of adult life. Her daily routine is restricted by norms and expectations of the modern world, and social media have replaced human interaction.
"One day, she sees Bacchus, a charismatic sensual figure, who lures her into a colorful world, which is a complete opposite of her reality. In this mysterious place, you are free to follow your instincts and explore your deepest desires."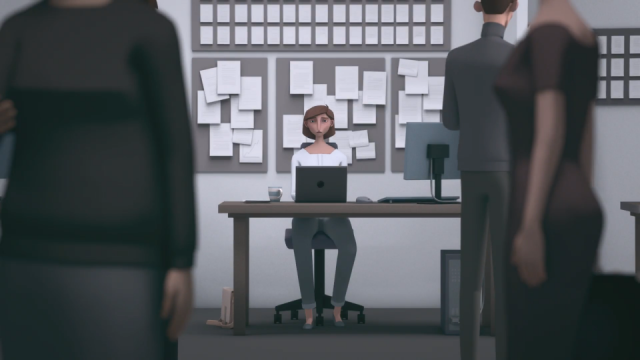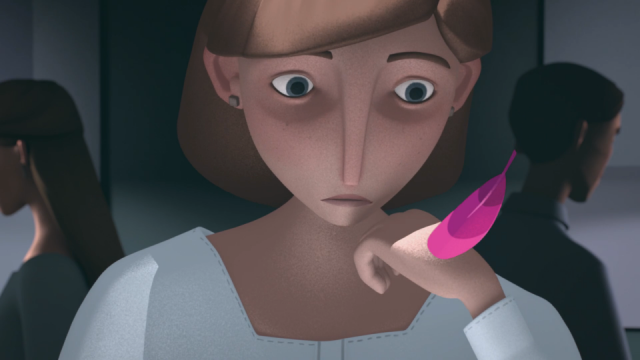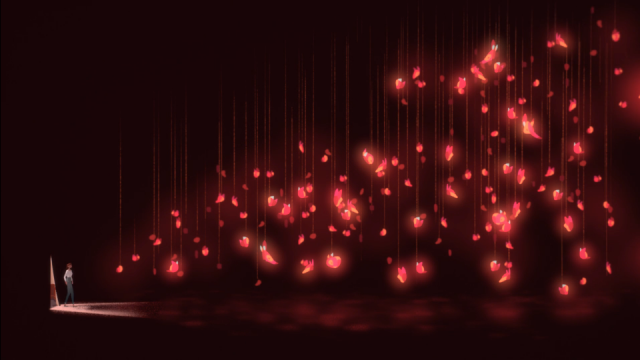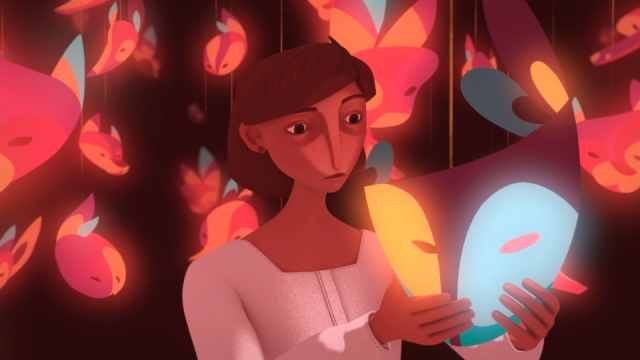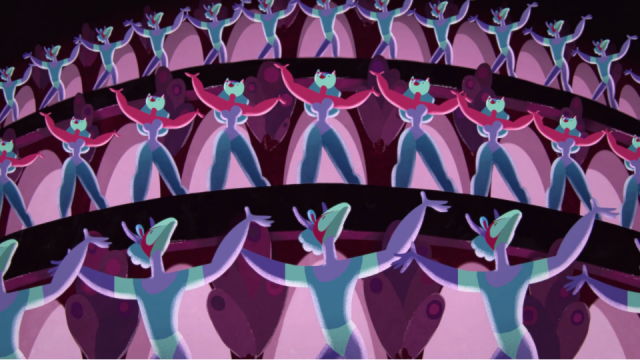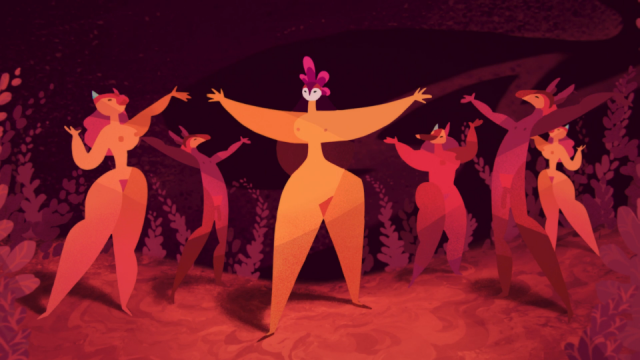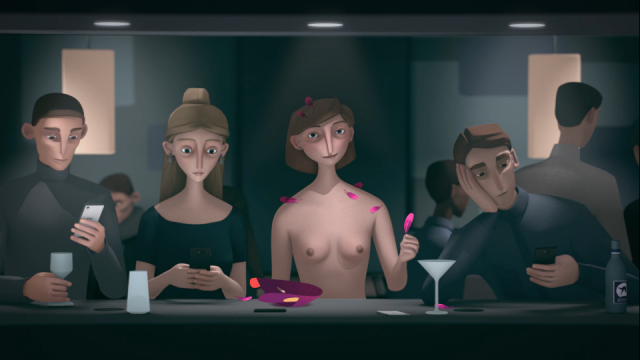 School: The Animation Workshop/VIA University College
Director / CG Artist / Story / Editor: Rikke Alma Krogshave Planeta
Production Manager / Animator / Editor: Kristina Sletting Jensen
Art Director / Design / BG Painting / Compositing: Signe Kristine Cold
Technical Art Director / CG Artist: Christina Helligsoee Brix
Animation Lead/Story / Editor: Amanda Jespersen Holm
Pipeline Supervisor / CG Artist: Elise Tewedros
Animator / Layout Artist: Kristine Behrmann Larsen
Animator / Story: Linda Bjurhager
Animator / Character Design: Laurie Desfougères
CG Artist / Pre-Production Manager / Story: Akos Szurgent

Twitter: twitter.com/TAW_Denmark