ACO 2020 Launch Films by Substance and Friends
The Australian Chamber Orchestra's 2020 Season takes dramatic shape in six striking CG films set to music hand-picked by ACO musicians and created by Substance in Sydney in concert with an international cast of design directors.
Substance CD: Scott Geersen: "Accompanying each film is a personal note from the musician, explaining what it meant to them and its significance to the 2020 season. The music and these stories would form our inspiration in creating intriguing, experimental, and emotive films.
"In the spirit of true artistic expression and collaboration, we then partnered with leading motion artists from around the world to create these films.
"Designs were also used throughout the campaign's print and digital media – posters, the season program, the ACO website and social channels, tickets, and other collateral."
Above:
Design: Nidia Dias, Martin Gunnarsson
Music: Arvo Pärt "Tabula Rasa"


Design Direction: Martina Stiftinger
Music: Vaughan Williams's "The Lark Ascending"


Design Direction: Rory McLean
Music: Shostakovich's "Chamber Symphony"


Design Direction: Rich Nosworthy
Music: Geminiani's "La Folia"


Substance Creative Director: Scott Geersen
Music: Gustav Mahler's "Song of the Earth"


Design Direction: Helen Hsu
Music: Beethoven's "Eroica" Symphony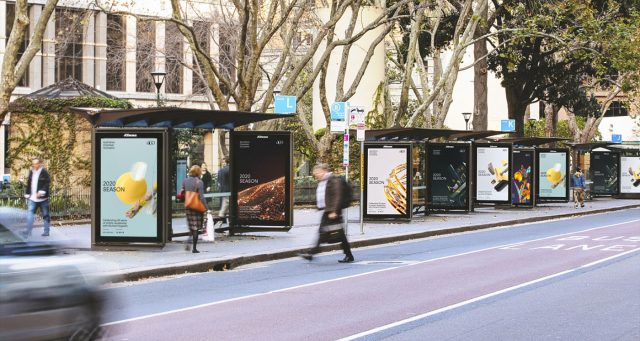 Agency: Moffitt.Moffitt
Production: Substance
Creative Director: Scott Geersen
Music performed by The Australian Chamber Orchestra