Mill+ Launches "Apex Legends" with Massive Animated Trailer
For the launch of Respawn Entertainment's new free-to-play battle royale shooter Apex Legends, Mill+ directors Lisha Tan and David Lawson create a hybrid style they call "Moving Concept Art."
The look was inspired by archive gaming concepts and the existing Titanfall universe. The duo applied a new aesthetic approach, blending both director's visions, resulting in the illustrative painted effect.
The Mill's Creative Technology department developed a complex texturing process, experimenting with neural networks and algorithmic solutions to give all the CG assets a hand-painted and brushed look.
Performances for the lead-characters Mirage and Wraith were shot using motion-capture.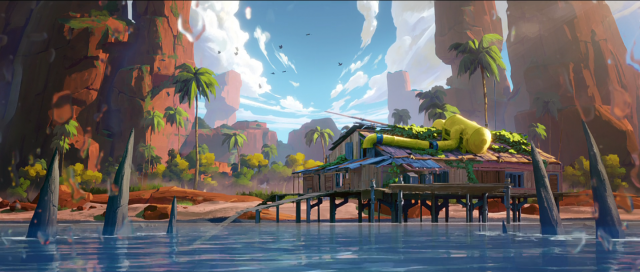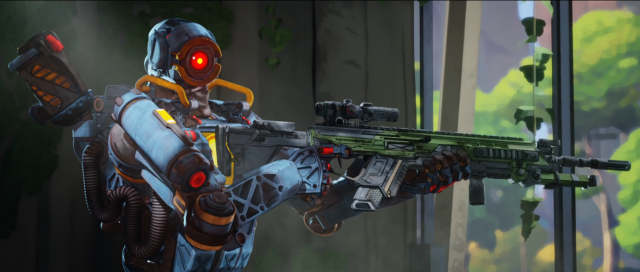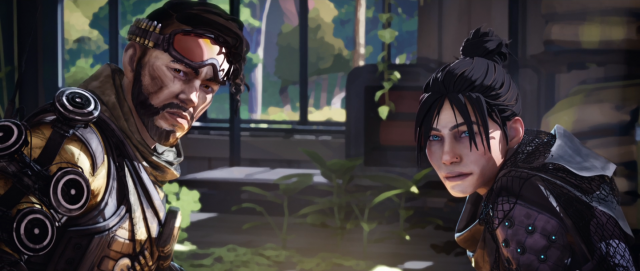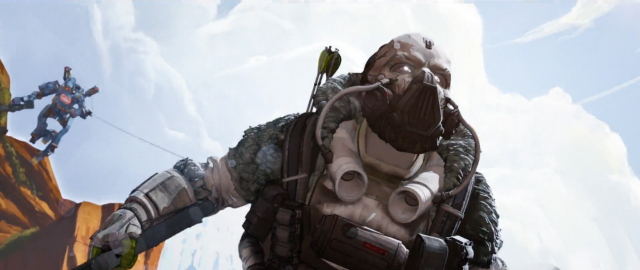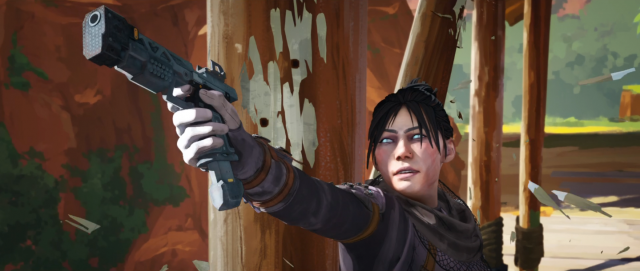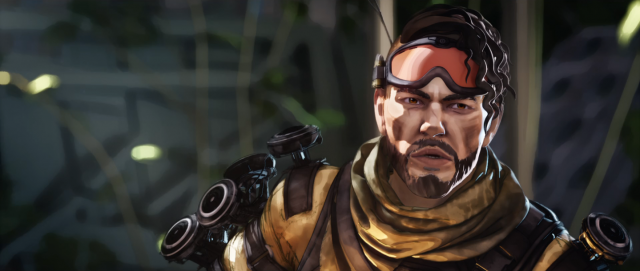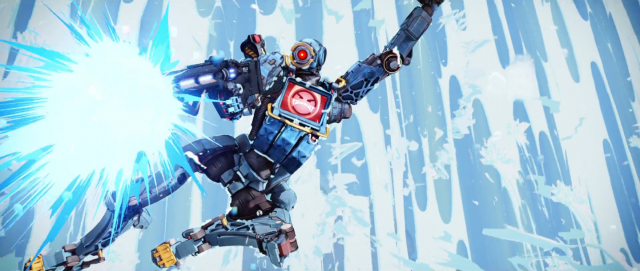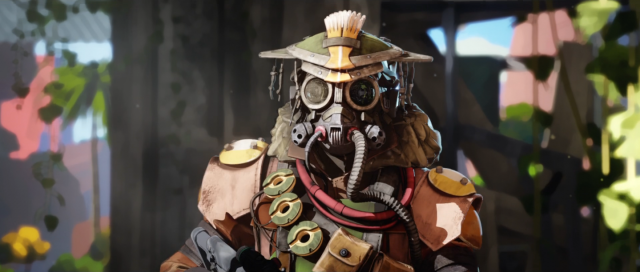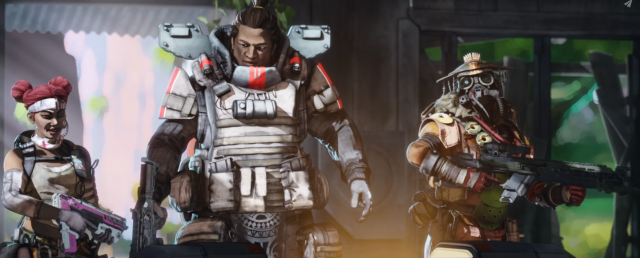 Client: Respawn Entertainment
Executive Producer: Drew Mccoy
Creative Director: Drew Stauffer
Senior Writer: Manny Hagopian
Narrative Lead: Mohammad Alavi
Audio Director: Erik Kraber
Senior Producer: Steve Brooks
Production: Mill+
Director: Lisha Tan, David Lawson
Executive Producer: Elizabeth Newman
Senior Producer: Gabriel Blanco
Shoot Supervisor: Jacob Bergman
Creative Development: Robert Lewis
Mm Ep: Michael Dudek
Mm Ep: Rob Mackler
Line Producer: Alicia Haldenwang
Assoc. Producer: Chad Adams
Script Supervisor: Jena Bodell
Editorial: The Mill
Editor: Nathaniel Park, Zak Kinzinger, Victor Jory, David Nitzsche
Edit Assist: Ryan Burbank,
Additional Editorial: Chris Messier
Emerging Technology
Technical Innovation Manager: Tawfeeq Martin
VFX: The Mill
Senior Producer: Ben Foster
Producer: Daniel Beldy
Production Coordinator: Jena Bodell
Vfx Creative: The Mill
2d Lead Artist: Timothy Crabtree
3d Lead Artist: Tom Graham
3d Lead Artist / Lighting Supervisor: Chris Bayol
Vfx Art Director: Ed Laag
3d Modeling Supervisor: Joel Kittle
3d Fx Supervisor: Peter Claes
3d Animation Supervisor: Jacob Bergman
3d Rigging Supervisor: Nole Murphy
2d Artists:
Ben Smith
Remedy Huynh
Katerina Arroyo
Dag Ivarsoy
Evan Langley
Brett Lopinsky
Abigail Riegel
Greg Vanzyl
3d Artists:
Derrick Sesson
Dustin Leon
Sophie Quagebeur
Troy Barsness
Alison Roberts
Samantha Pedregon
Daniel Soo
Lanli Su
Michael Kash
Ziming Liu
Chin Tin
Chris Goodrich
Daniel Stern
Jason Kim
Jae Jun Yi
Stefan Kang
Lamarcus Harvey
Monique Espinoza
Noah Schnapp
Omar Taher
Brian Lee
Amit Das
Dinesh B
Lavan Kumar
Ramesh Bandi
Ramki T
Shashi Kumar Dakoju
Sivasubramanian
Somesh Tiwari
Sudhir Verma
Vittal Kuntla
Robert Vignone
Sharlene Lin
Valentin Erbuke
Anthony Thomas
Robert Laplante
Alessandro Baldasseroni
Steven Zhang
Cameron Walser
Raphael Protti
Jason Lin
Hannah Josepher
Herman Kim
Walker Kennedy
Matte Painting:
Itai Muller
Bill Lu
Andy Wheater
Chris Glenn
Animation:
Jeffrey Lee
Katie Yancey
Juan Zavala
Nicole Herr
Mike Di Nocco
Jason Jansky
Jonah Austin
Justin Murphy
Javier Zumaeta
Michael Bahurinsky
Design:
Cell Animation: Mikhail Pakhomov
Art Department:
Kevin Moran
Misha Oplev
Kirk Shinmoto
Kevin Sutton
Joe Sanabria
Storyboard:
Vince Lee
Marcus Park
Mark Alan Yates
Colour: The Mill
Colourist: Matt Osborne
Executive Producer, Colour: Linda Jackson
Colour Producer: Liza Kerlin
Production Coordinator, Colour: Jessica Amburgey
Colour Assist: Gemma Par, Zack Wilpon
Apex Legends – Opening Cinematic Credits
Client: Respawn Entertainment
Executive Producer: Drew Mccoy
Creative Director: Drew Stauffer
Senior Writer: Manny Hagopian
Narrative Lead: Mohammad Alavi
Audio Director: Erik Kraber
Senior Producer: Steve Brooks
Production: Mill+
Director: Lisha Tan & David Lawson
Executive Producer: Elizabeth Newman
Producer: Meg Scarcella / Daniel Beldy
Production Coordinator: Estelle Matranga
Shoot Supervisor:
Additional:
Editorial: The Mill
Editor: Natalie Wozniak
Edit Assist: Ryan Burbank
Vfx Production: The Mill
Executive Producer: Elizabeth Newman
Producer: Meg Scarcella / Daniel Beldy
Production Coordinator: Estelle Matranga
Vfx Creative
Vfx Creative: The Mill
Creative Director: Lisha Tan, David Lawson
Vfx Art Director: Ed Laag
2d Lead Artist: Ben Smith
3d Lead Artist: Michael Comly
3d Modeling Supervisor: Joel Kittle
3d Fx Supervisor: Peter Claes
3d Animation Supervisor: Jacob Bergman
3d Rigging Supervisor: Nole Murphy
3d Artist:
Chris Bayol
Derrick Sesson
Samantha Pedregon
Patrik Lindkvist
Chris Goodrich
Phill Mayer
Jeremy Ramirez
Chin Tin
Noah Schnapp
Raphael Protti
Luis Sanchez
Valetin Erbuke
Alessandro Baldasseroni
Finish Artist:
Matte Painting: Bill Lu
Cg Animation: Mike Di Nocco, Jeffrey Lee, Michael Bahurinsky, Blake Guest, Javier Zumaeta
Design: Hyoyeon Lee
Concept Artists: Misha Oplev, Kirk Shinmoto
Storyboards: Vince Lee, Marcus Park
Ae / C4d Animation: Justin Sucara
Colour: The Mill
Colorist: Matt Osborne
Executive Producer, Colour: Linda Jackson
Color Producer: Liza Kerlin
Production Coordinator, Colour: Jessica Amburgey
Colour Assist: Gemma Par, Zack Wilpon