Ash Thorp Merges Past and Present into the "Evinetta"
Following on his ode to the Saab S9 this past summer, director/designer Ash Thorp teams with London automotive CGI artist Carlos Pecino (aka ColorSponge) to wrap a temporal composite vehicle called the Evinetta in mystery and atmosphere.
Ash Thorp: "We designed this car around the incredible 1970's Ferrari Berlinetta concept designed by renowned Pininfarina. We thought it would be a unique concept to combine the past with the present and package it together as a hybrid.
"The Evinetta is propelled by a Tesla Model S powertrain with active ride suspension, custom wheels, and a chassis and interior bits from a Porsche RSR.
"By merging the old with the new, we wanted to transform your view of the conventional EV concept.
"We used a wide range of tools, everything from V-Ray and 3ds Max to Cinema4D and DaVinci Resolve, with a variety of plugins and tricks in between."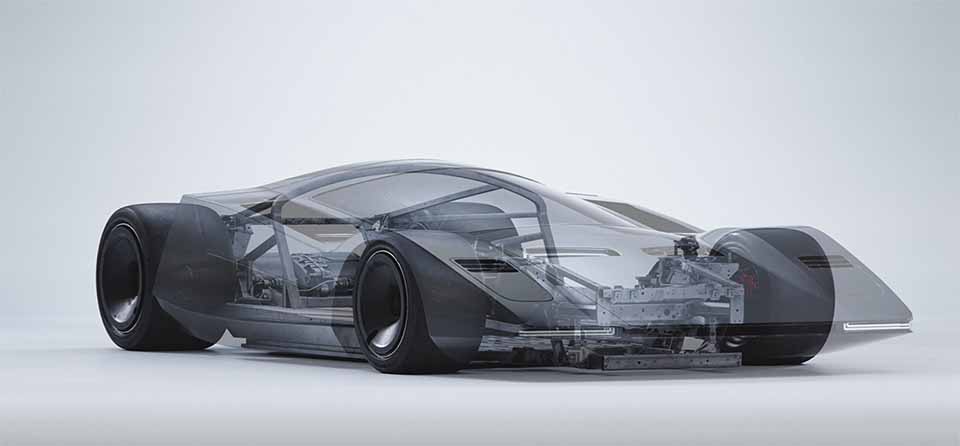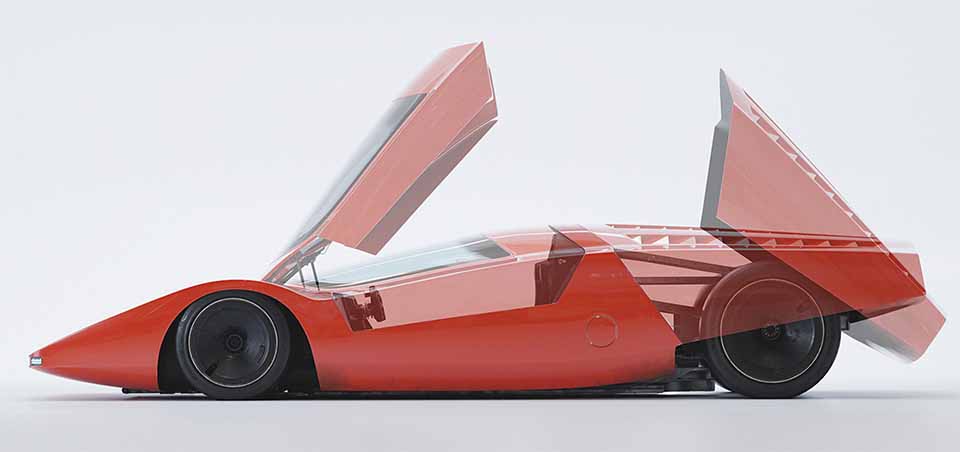 Director: Ash Thorp
CGI: Colorsponge, Ash Thorp
Edit/Grade: Ash Thorp
Cinematography: Ash Thorp
Screen Graphics: Peter Clark
Score: Pilotpriest
Sound design: PALAI
Talent: Sam Allen
Special Thanks: Ink Studios, Miguel Santana, Pablo Pecino, Friendly Robot, Ozan Byron,
Dade Orgeron, Aaron Beck, Carl St-Pierre, Pininfarina, Ferrari, Tesla, our family and friends.