Australian Red Cross "Worst Block in Town" by Turbo Collective
French directors Turbo Collective take on that overwhelming feeling of helplessness many of us felt during the unrelenting torrent of bad news that was 2020 – for the Australian Red Cross thru DDB Sydney.
Animated by Menhir FX Studio in Montpellier, France, the spot was co-produced by Eddy in Paris and Unlisted in Victoria, Australia.
The Turbo Collective members, Antoine Marchand, Benoît de Geyer d'Orth, Paul-Eugène Dannaud, and Fabien Meyran, are all recent graduates from French digital animation school Rubika Supinfocom.
Turbo Collective: "In this film, the main character is constantly confronted with bad news, and he doesn't know where or how to act because he is completely overwhelmed by the events.
"This gave us the idea that he lives in a world that moves from one disaster to another like a smartphone, where we swipe from bad news to bad news on our feed. Before he has time to do anything, the scenery and the situation swipes, leaving our hero no chance to help the previous person.
"We wanted to tell a very warm, caring story. We took inspiration from stop motion to make this movie look like a theatre backdrop when the sets are constantly building up and disappearing around the hero".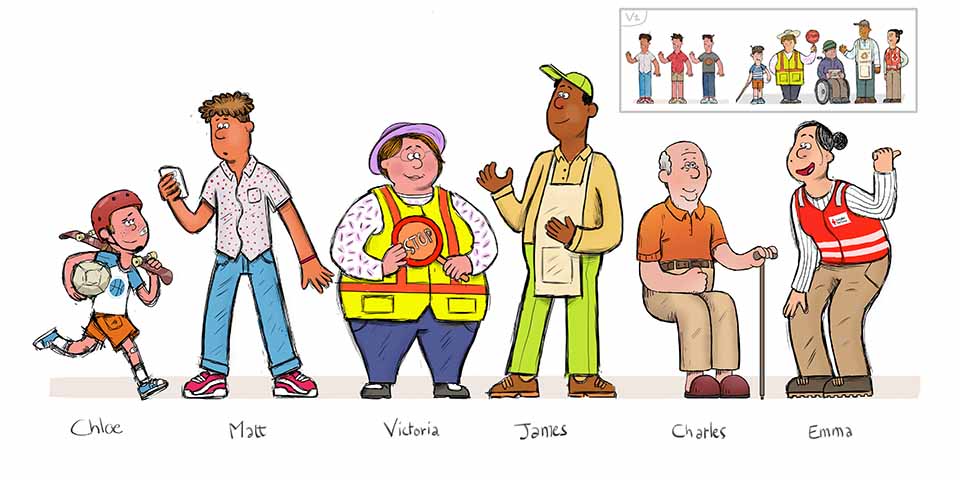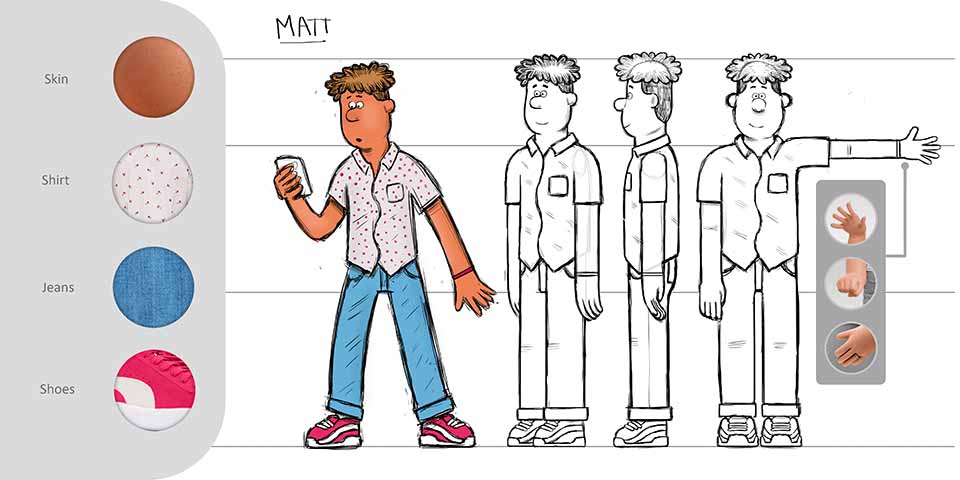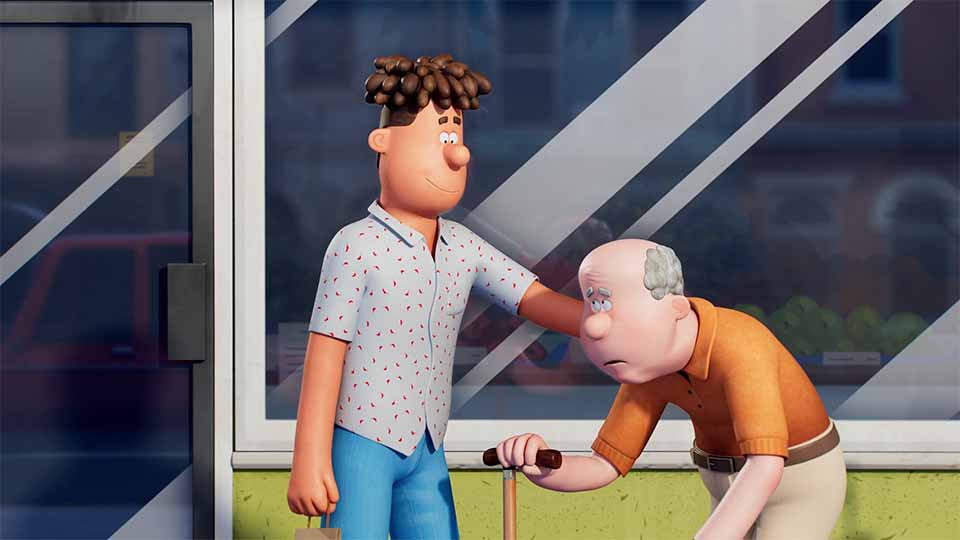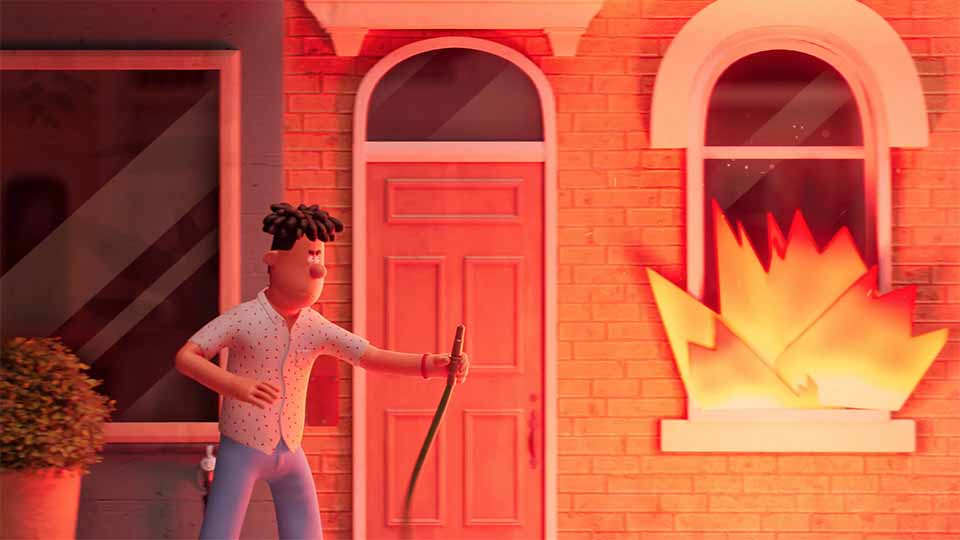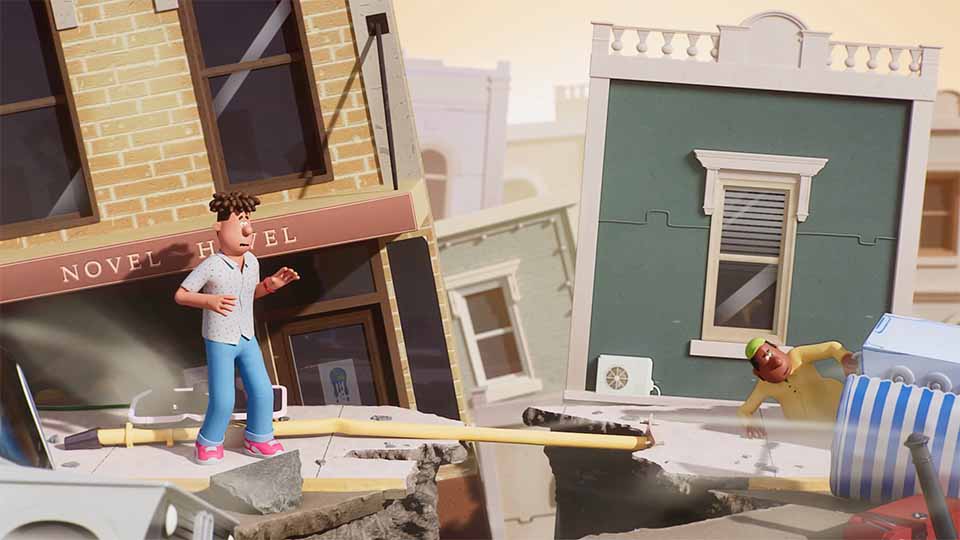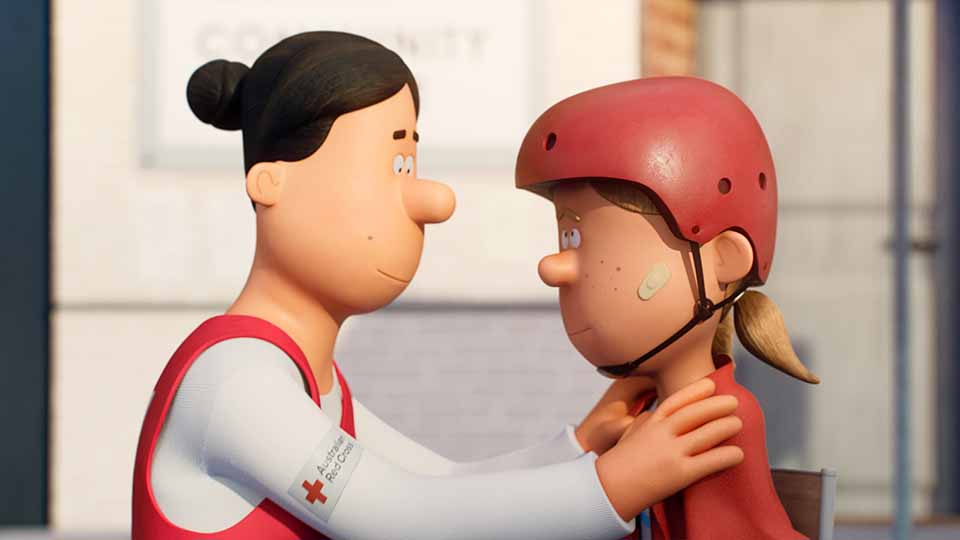 Client: Australian Red Cross
Agency: DDB Sydney
Chief Creative Officer: Ben Welsh
Executive Creative Director: Matt Chandler
Senior Art Director: Elaine Li
Senior Copywriter: Jared Wicker
Senior Producer: Niki Bentley
Production: Eddy
Director: Turbo Collective (Antoine Marchand, Benoît de Geyer d'Orth, Paul-Eugène Dannaud, Fabien Meyran)
Executive producer: Emilie Walmsley
Producers: Camille Principiano, Jonathan Zahut
Production coordinator: François de Rosanbo
Storyboard: Turbo Collective
Character Design: Antoine Marchand
Concept Artist: Gaël Chauvet
Production: Unlisted
Executive Producer: Graham Pryor
Producer: Kade Robertson
Animation: Menhir FX Studio
CG Supervisor/Technical Director: Valentin Valdo Dornel
Character Modeling Artist: Alwin Durez, Loic Curien
Modeling Asset/Texturing: Clément Crosnier, Rachel Bosc-Bierne, Fabien Urbanczyk
Rigging Artist: Edgard Cros
Layout Supervisor: Valentin Valdo Dornel Layout Artist: Thomas Caputo
Animation Artists: Julien Reyes, Steeve Manangou
FX Animation: Valentin Valdo Dornel
Lighting/Compositing Supervisor: Pierre Tarsiguel
Lighting/Compositing artists: Fabien Urbanczyk, Rachel Bosc-Bierne, Lucien Lecompte
Production Manager: Simon Tarsiguel
Production Coordinator: Sarah Guadagno
Editing: Hugo Hartmann Perrenot
Grading: Nightshift
Sound Design: Andy Stewart (DDB Sydney)
Music Supervision: Level Two Music
Music: Kate Miller-Heidke, Keir Nuttall