"B is for Ben" CG Comedy by Rok Andic
Slovenian 3D artist Rok Andic crafts a classic slapstick conundrum with thoroughly modern tools in his third short film, a character comedy about an astronaut named Ben and his need for a ladder.
Rok Andic: "The idea arose from a simple sketch I made a few years ago. It was a very crude sketch of a spaceship with long legs and an astronaut. And I thought what if the astronaut miscalculated how tall the spaceship was and had trouble getting back in?
"I never wanted him to be too mad at his situation, he simply wants to solve his problem. In time he became a naive astronaut with elements of overconfidence which leads to nothing but trouble.
"I always start designing a character in terms of how it fits into a story. Ben has trouble getting into his tall spaceship [so] he would have short legs and an outfit that would limit rather than help him.
"For quite some time I was thinking of how detailed his spacesuit should be. I tried many things from the suit without any gadgets to the suit with a lot of small things. The design was constantly changing and evolving not just through the design phase but also while I was sculpting him.
"In terms of the overall design, I wanted the film to be made of simple shapes. The environment is basically just squares and triangles. Details are mostly simplified or suggested rather than shown. Mountains and rocks are basically just a few planes.
Most of 2019 was spent on design and building the set, props, and character. By the end of 2019, I started animating and rendering the film. In May 2020 the film was finished."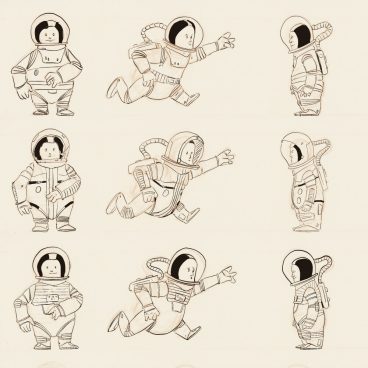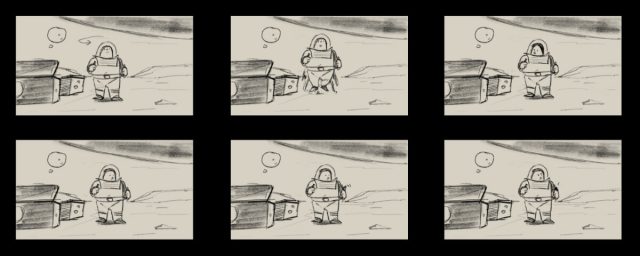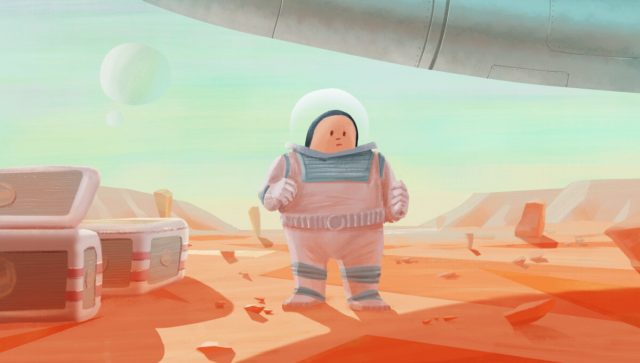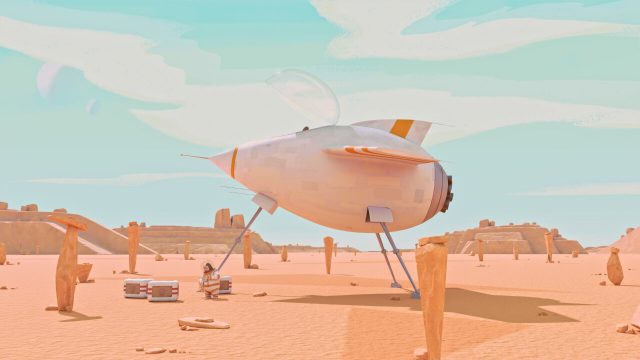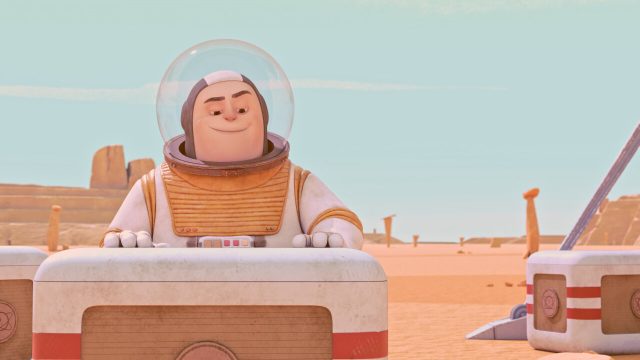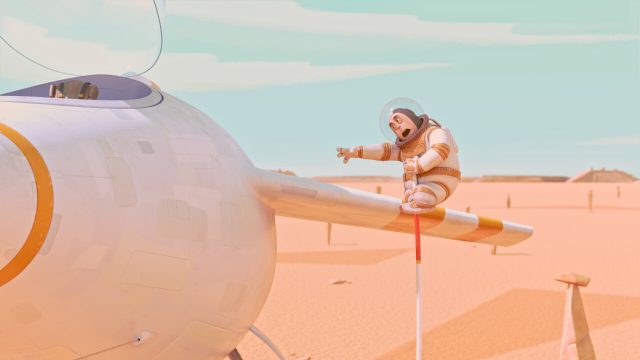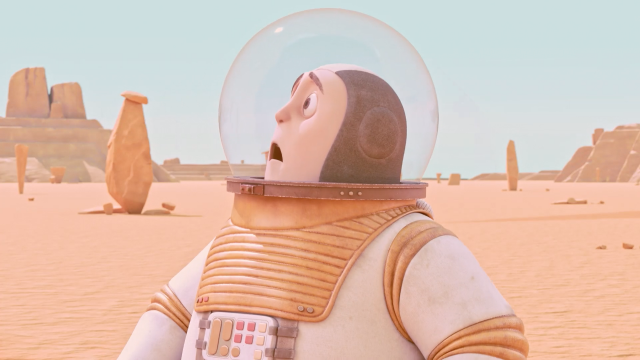 Director/animator Rok Andic
Music: Gioachino Rossini "Thieving Magpie"
Music publisher: Audio Network