BASF "Automotive Trend Visuals" by f°am Studio
In this collaboration with the global design team of BASF's Coatings division, f°am Studio in Berlin interpret the global research of the group "and consolidate the complex social, technological, and aesthetic trends into formal narratives."
f°am Studio: "For this year's trend book presentation of the AUTOMOTIVE COLOR TRENDS® we endeavored on another explorative process together with our forward-thinking and progressive client, the design team of BASF's Coatings division.
"Based on the client's global research into aesthetic, social and technological movements, we started our design development on the outset of merging digital conditions and physical phenomena into a yet-to-be-defined space of its own.
"The result of this process are three distinct stage-like installations, all sharing a formal language that shows the collaborative creative approach.
"They could be described as three-dimensional collages of unconstrained expression, with an experimental shape language blended with concise graphic elements, all held together by sensibly controlled compositions."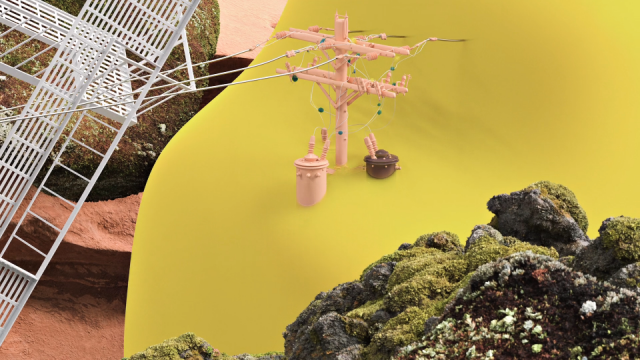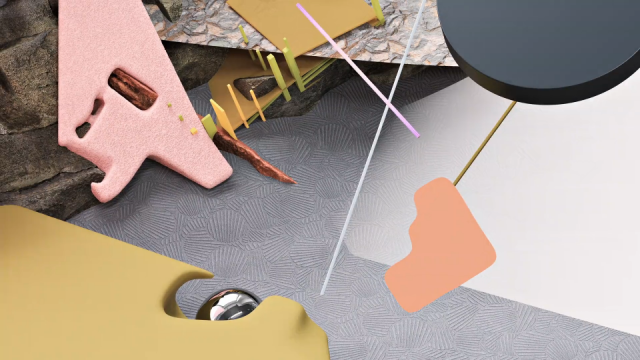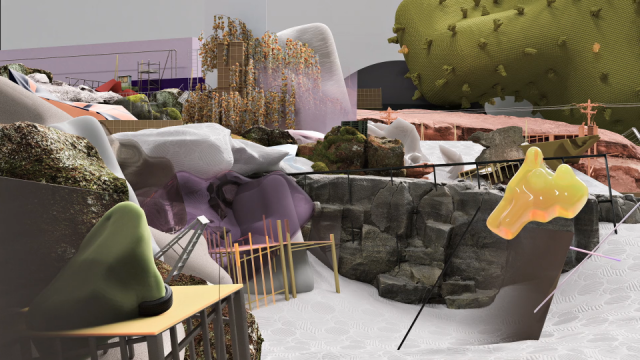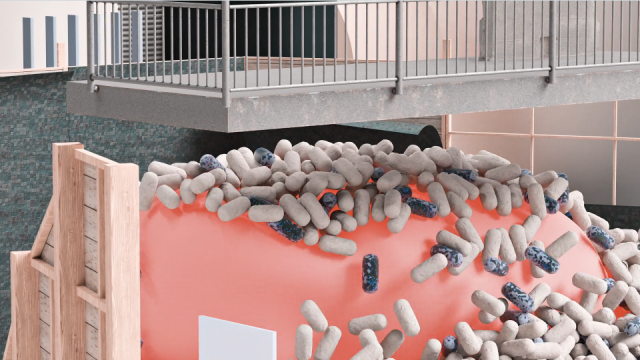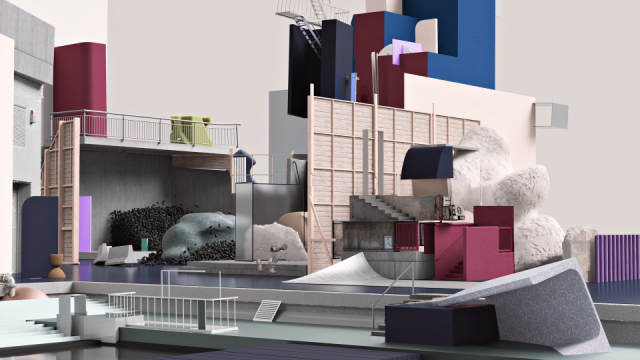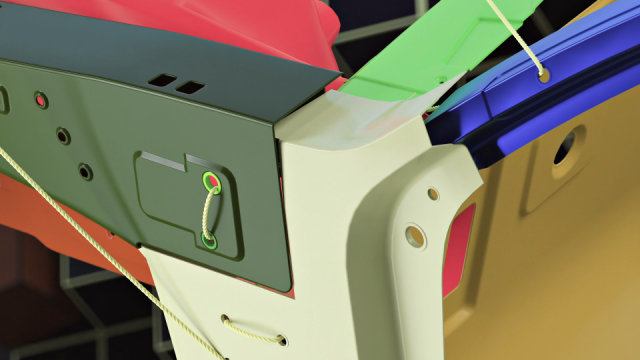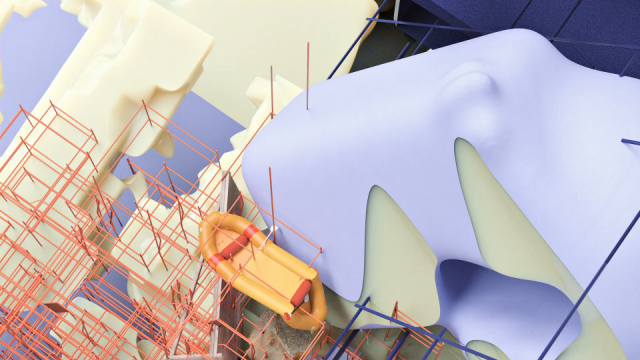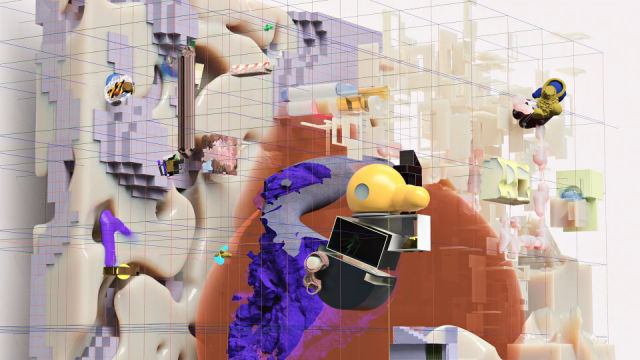 Client: BASF Coatings
Production: f°am Studio
Sound Design: UglyStupidHonest