Burberry "Open Spaces" by Megaforce and MPC
Building on the success of Burberry's breakout 2020 holiday ad, Riff Raff directors Megaforce and MPC's VFX team regroup to conjure more weather-driven extreme dancing while elevating the choreography to magical new heights.
MPC: "With freedom and exploration and the heart of the campaign's philosophy, we were asked to craft the visual effects and photoreal CG behind the scenes where Burberry's cast can be found bounding weightlessly through fields and into the skies.
Alex Lovejoy, Creative Director at MPC: "The end cliff scene was camera tracked and post visualized with a CG cliff to provide an accurate guide for the drone plate photography. We combined the plate of the cliff by matching the different cameras in CG, a little beauty work on the cliff edge and sunset feel for the very end."
"William Laban, CG Supervisor at MPC: "We used Houdini's procedural scatter tools to quickly iterate the forest elements. Speedtree was integral to the forest sequence, it gave us a strong starting point for all the trees and vegetation, allowing us to churn out lots of variations with preset dynamics.
"Another big CG number was the lake shot. We ended up recreating the entire shot from the original flying green screen plates with CG and DMP, the only real elements were the plates of the actors.
"There was also a plethora of scatter systems for the forest, custom FX sims for the grass and water interactions."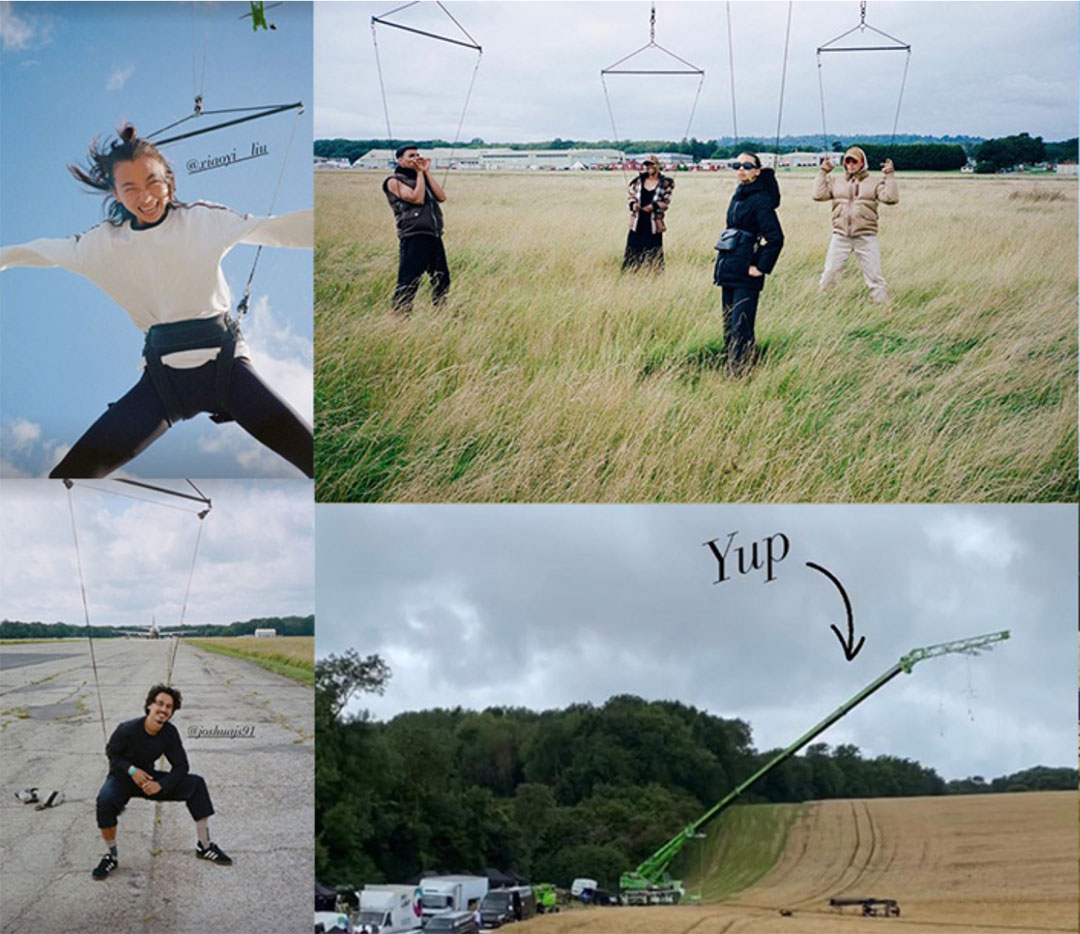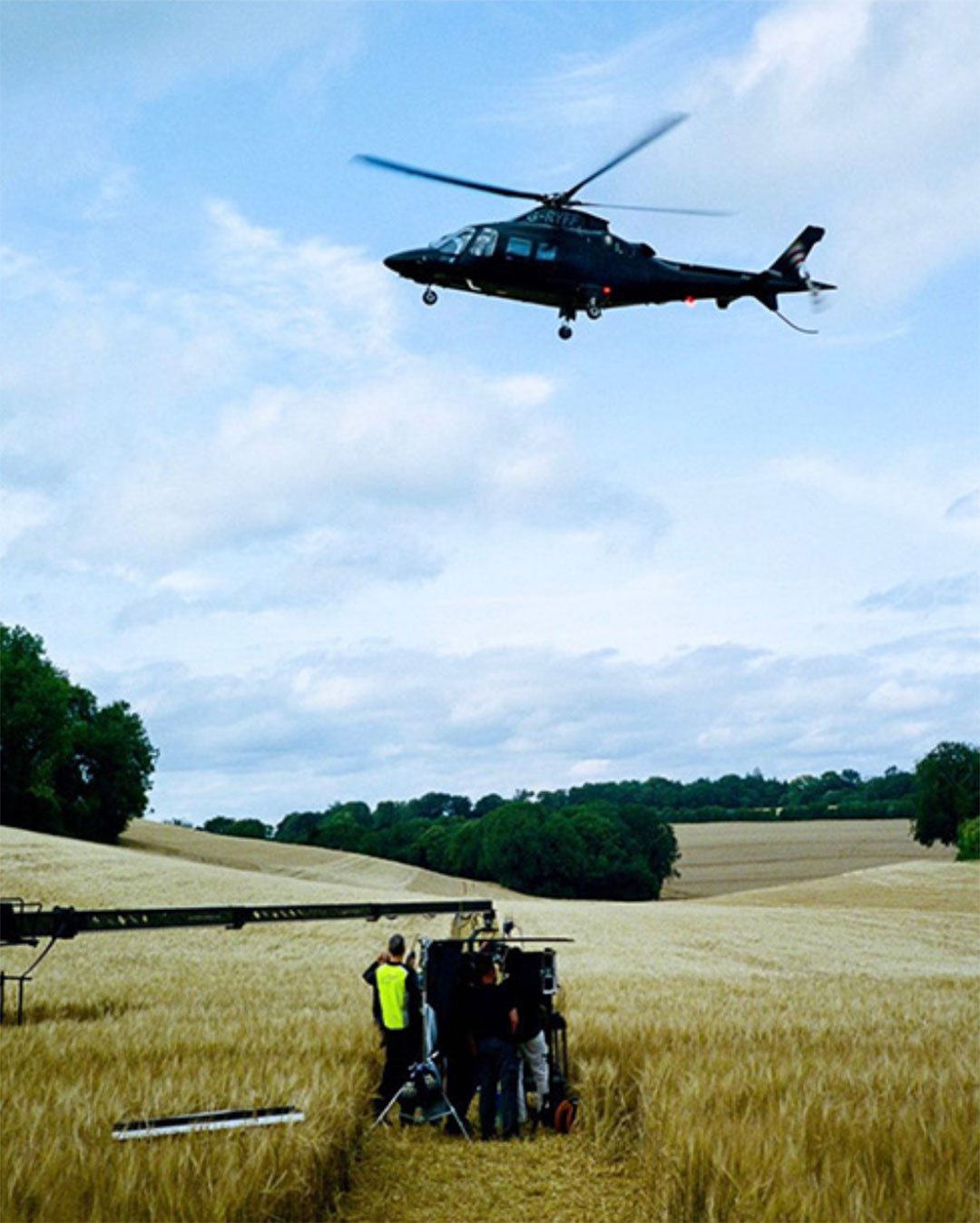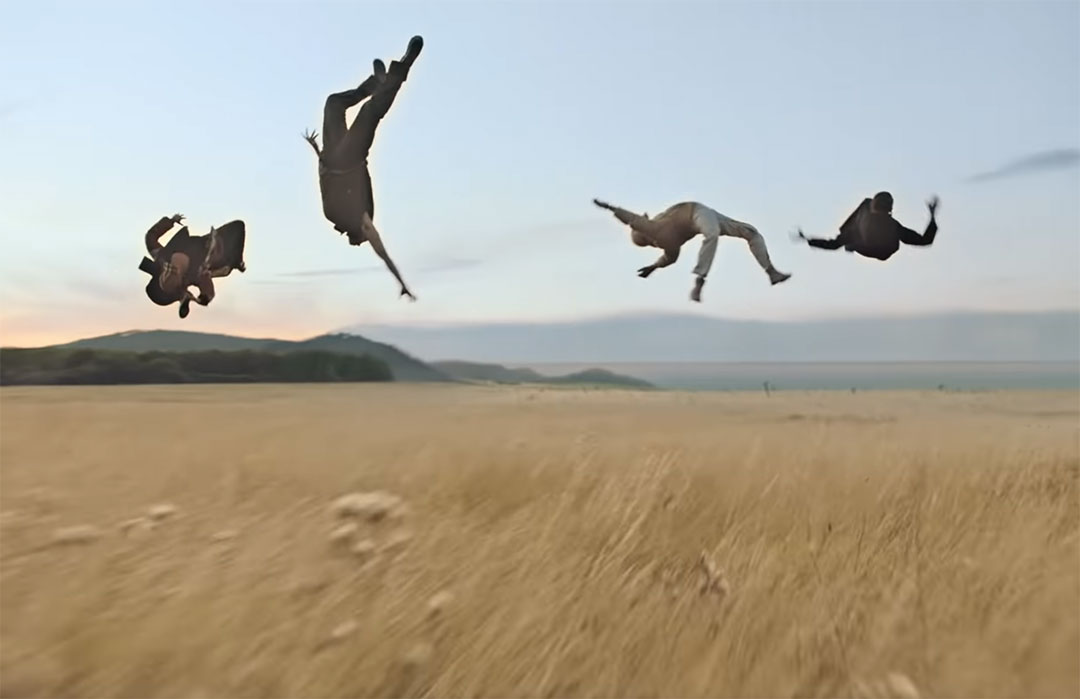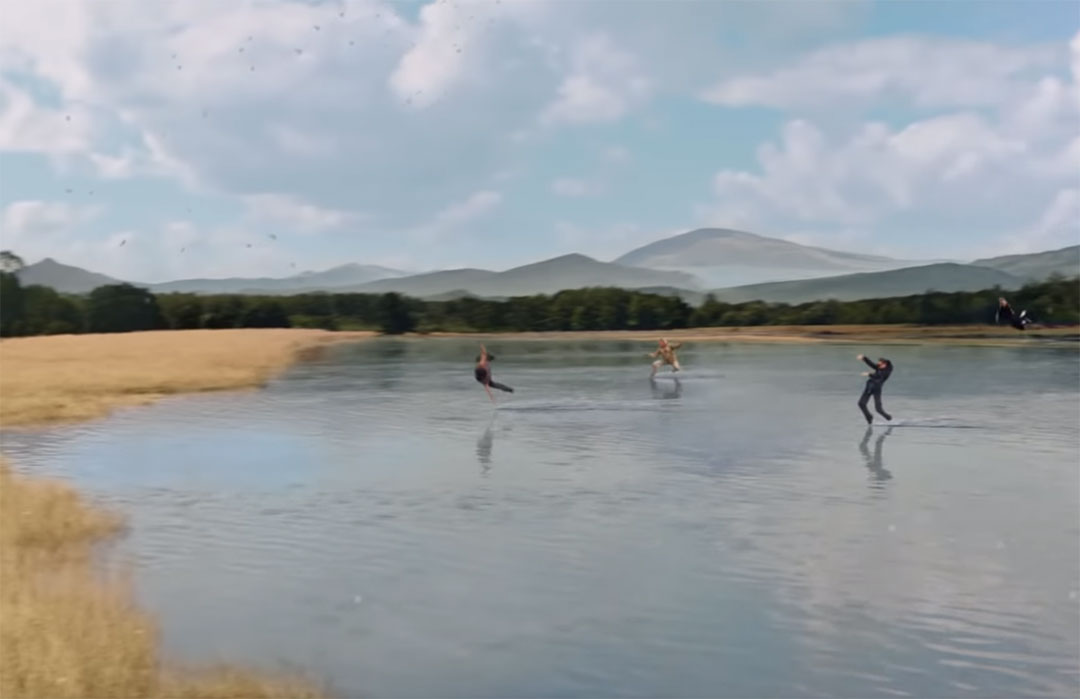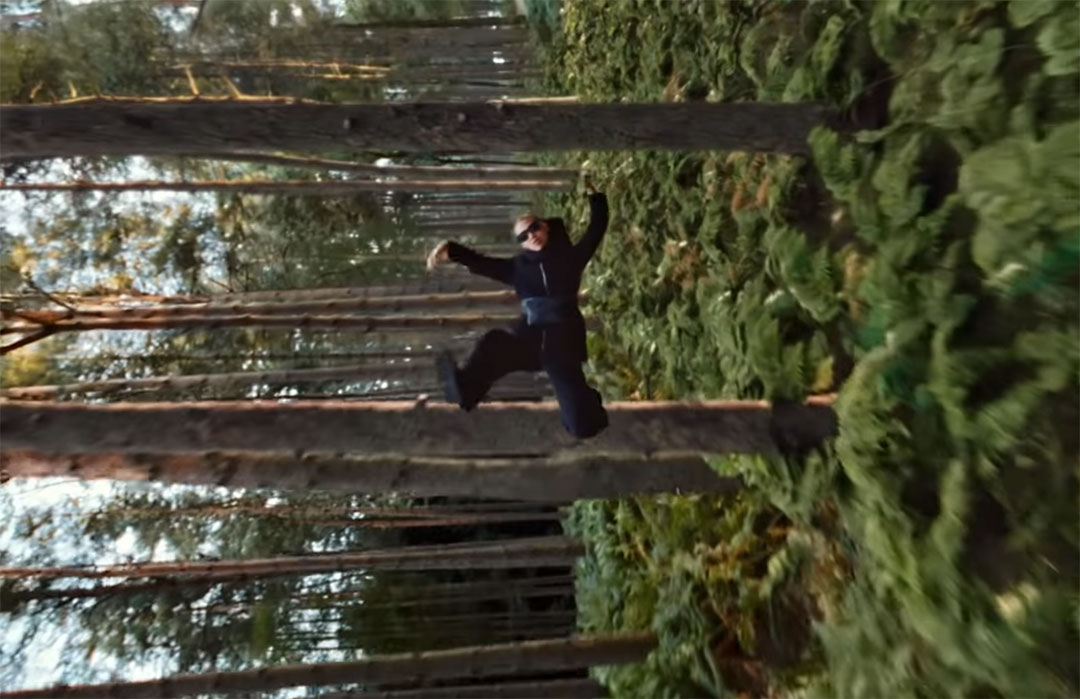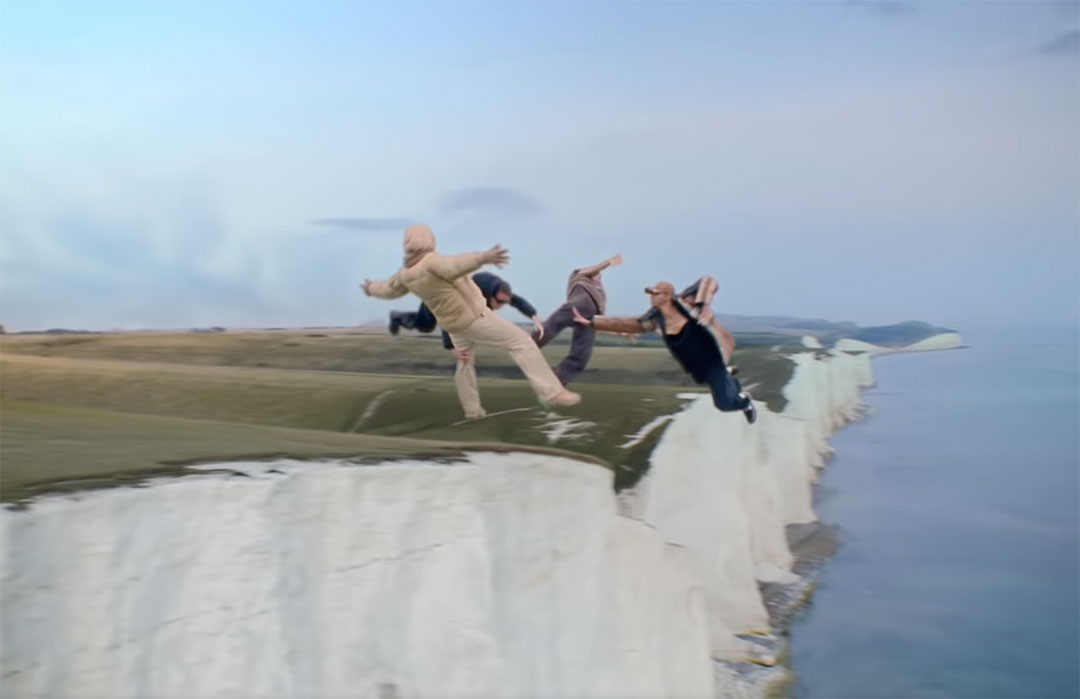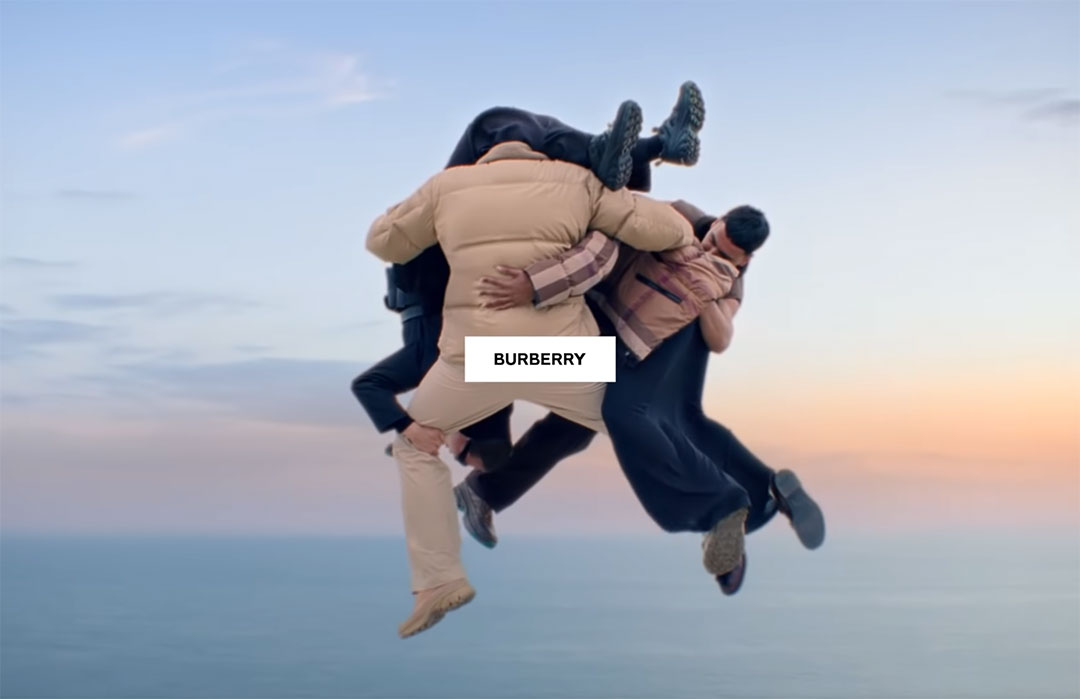 Client: Burberry
Chief Creative Officer: Ricardo Tisci
VP Creative: Rachel Crowther
Senior Art Director: Al Watts
Production: Riff Raff Films
Director: Megaforce
Executive Producer/Owner: Matthew Fone
Producer: Cathy Hood
Production Managers: Laura Duffy
PA: Laura Heilanen, Michelle Cheung
Choreographer: (LA)HORDE
DOP: Justin Brown
1st AD: Benji Edwards
Gaffer: Craig Davis
Stylist: Ana Steiner
Make-up: Gemma Smith-Edhouse
Hair:Hiroshi Matshushita
Dancers: Zhane Samuels, Kevin Bago, Robinson Cassarino, Chantel Foo
VFX: MPC
Post Producer: Ryan Hancocks
2D CD: Alex Lovejoy
Colorist: Emiliano Serantoni
Sound Design: Sam Ashwell @750mph