Chipotle "A Future Begins" by Johnny Kelly and Nexus Studios
Ten years after completing his culture-shifting stop-motion spot "Back to the Start" for Chipotle, Nexus director Johnny Kelly helms a sequel – updating and extending the conversation around sustainable farming for a more complex time.
Johnny Kelly: "It's a rare opportunity to be handed the keys to a stop motion epic, so I was delighted to be able to get the band back together for a sequel.
"I still love the simplicity of 'Back to the Start' but 10 years on the world is a more complicated place (to put it mildly) and it would have felt reductive to remake the last film.
"In order to work in 2021 this needed further complexity and scale. More nuanced performance. More geographic authenticity. And more dog. At their heart however, the two stories complement each other; the last one was about animal welfare and the thrust of this story is human welfare."
Set to a Coldplay cover by American Grammy-winner Kacey Musgraves, the two-and-a-half-minute spot includes 10 sets and 82 hand-made puppets.
Watch the making-of video:



Watch the original, multi-award-winning 2011 spot "Back to the Start":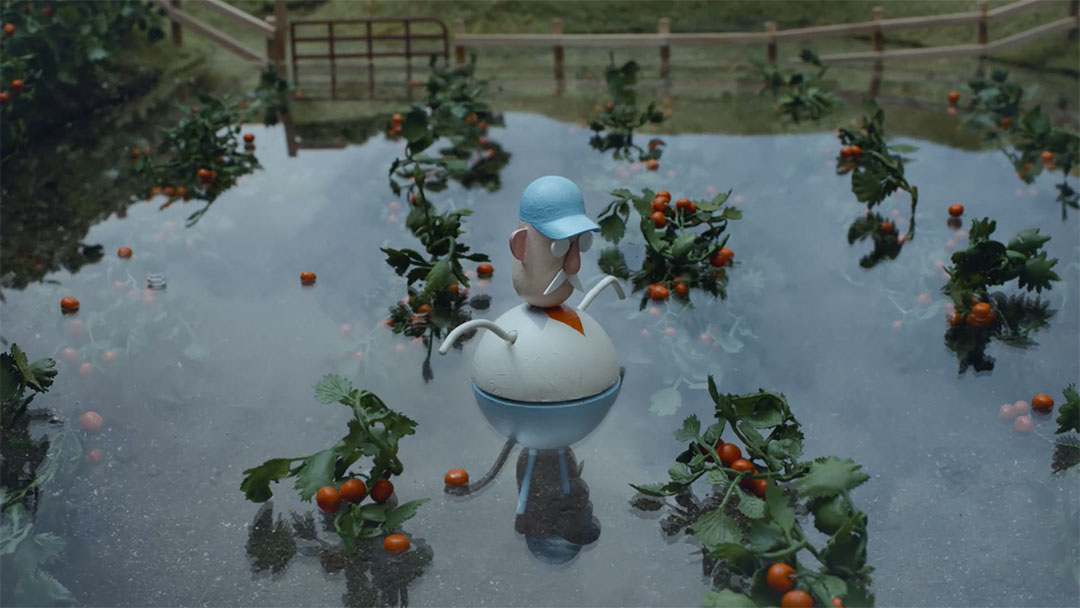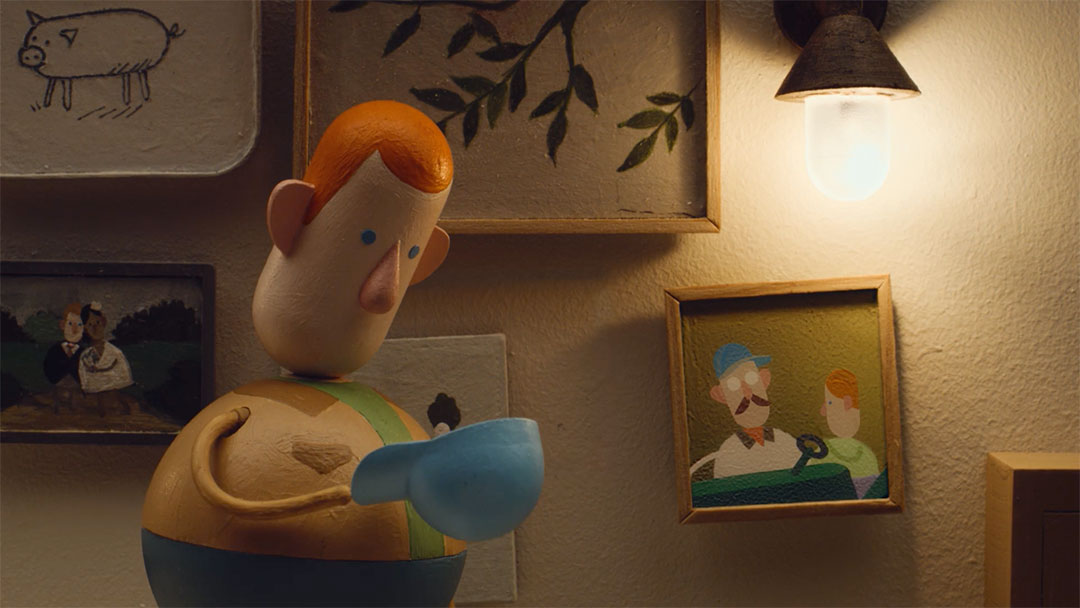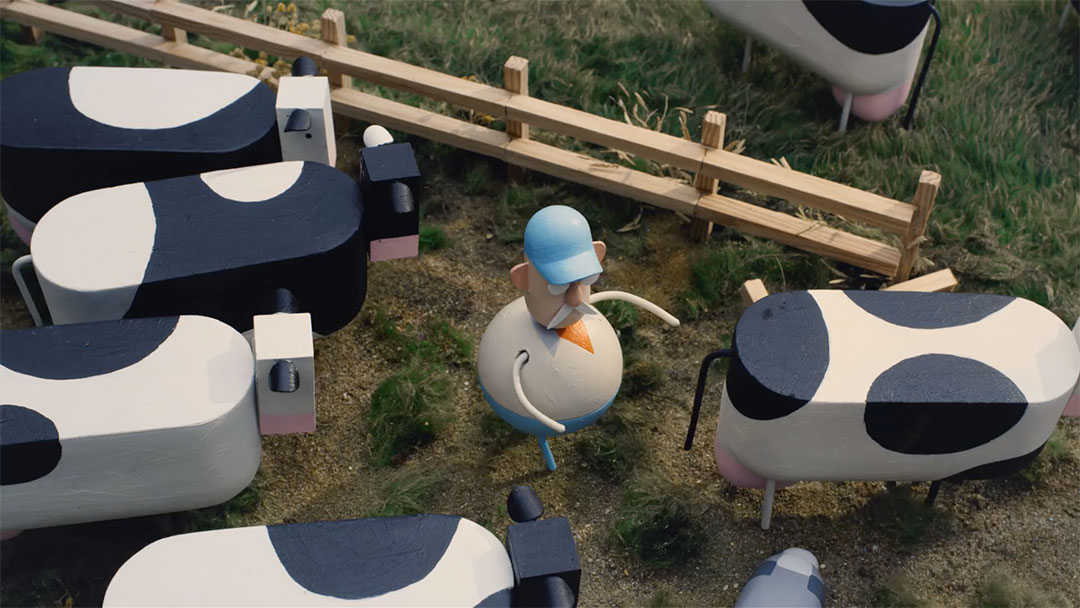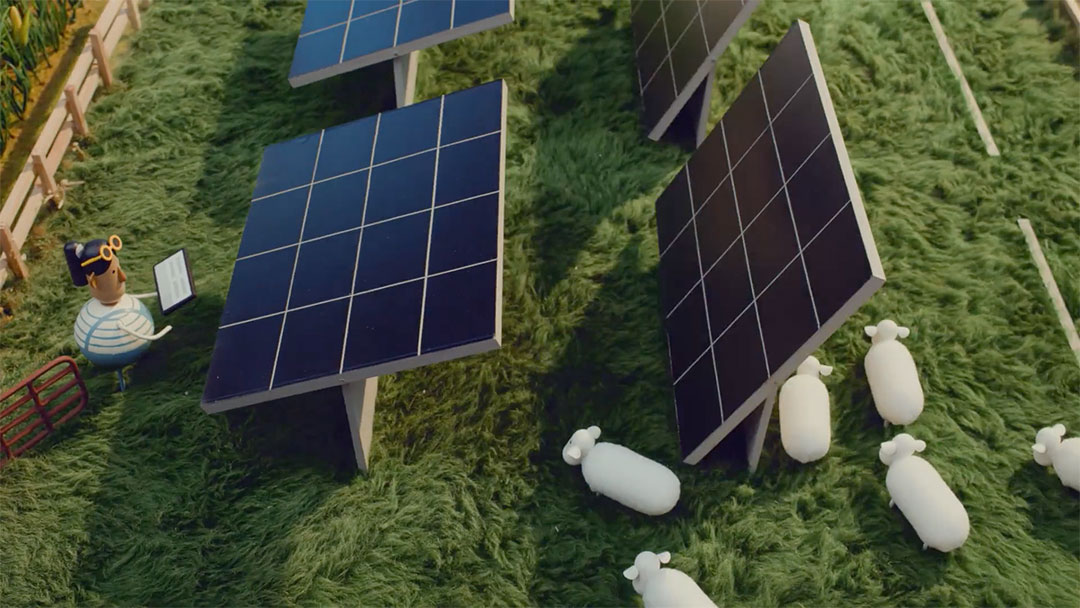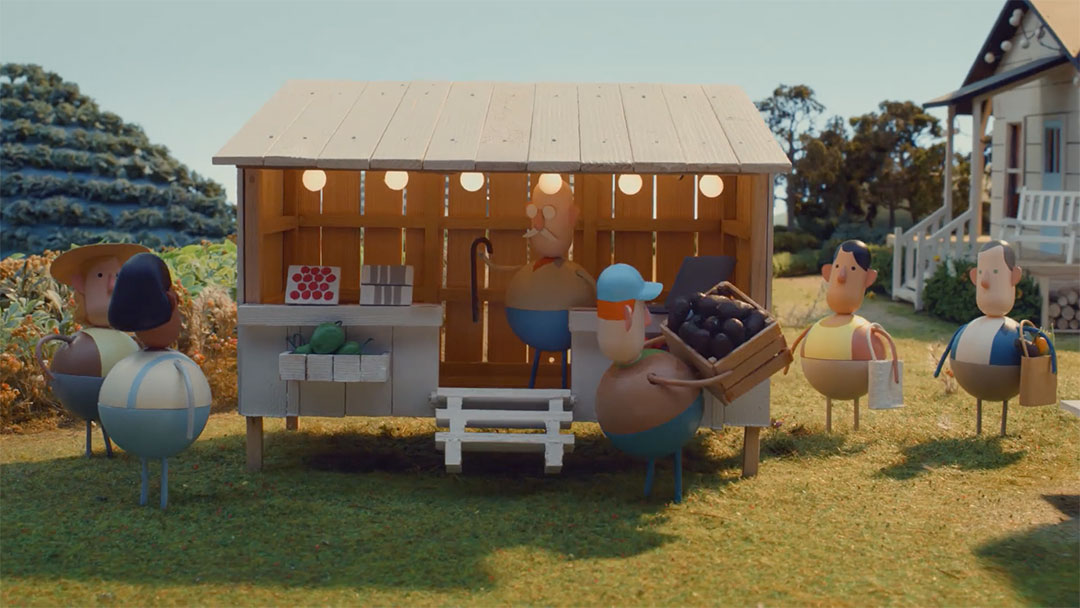 Client: Chipotle Mexican Grill
Agency: Observatory
Production: Nexus Studios
Director: Johnny Kelly
Senior Producer: Isobel Conroy
Production Manager: Nicole Lopez
Production Assistant: Delfina Maria
Art Director: Melanie Climent
Storyboards: Johnny Kelly
3D Previs: Mark Davies, Steve White
3D Previs Modeller: Fabien Glasse
Lead Compositor: Germán Diez
Compositors: Osman Baloglu, Dalvir Matharu, Gareth Tredrea
Studio Technical Lead: Mark Davies
Editor: Dave Slade
DOP: Toby Howell
1st AD: Robert Thorpe
Moco Operator: James Gillett
Camera Assistant: Max Halstead
Gaffer: Aldo Camilleri
Best Boy: Genki McClure
Lead Animators: Gary Cureton, Matthew Cooper
Additional Animator: Tobias Fouracre
Animation Rigger: Robin Jackson
Puppet Makers: Joshua Flynn, Nathan Flynn @ Sculpt Double
Puppet Model Makers: Laura Tofarides, Rachel Brown @ Sculpt Double
Art Director: Gordon Allen
Assistant Art Director: Jasmine Nixon
Sculptor and Scenic painter: Araba Ocran
Modelmakers: Areeya Bass, Connor Chung
Laser-cut prep: Collette Pidgeon
Laser cutting: Ewen Dickie
Standby Art dept/ Set Dressing: Rosie Tonkin, Brin Frost
Stage Construction: Ben Côté
Scenic and props painter: Richard Davidson
Studio Manager: Daisy Garside
BTS Cameraman: Thomas Heleta
BTS Editor: Dave Slade
Music: Kacey Musgraves
Producer: Ian Fitchuk, Daniel Tashian, Kacey Musgraves
Additional Production: The Elements Music
Recorded/mix: Craig Alvin
Additional Mix: Source Sound Inc & The Elements Music
Sound: Fonic
Sound Supervisor: Barnaby Templer
Sound Designer and Dubbing Mixer: Christopher Swaine
Foley Recordist: Rory Hunter
Foley Artist: Sue Harding
Sound Assistant: Ryan Kelly
Audio Post Production Coordinator: Eugénie Dunster
Published by Universal Music – MGB Songs on behalf of Universal Music Publishing MGB