Concern Worldwide "Search: Climate Change" by Fons Schiedon
Forever director/animator/editor Fons Schiedon's natural proclivity for visual insanity helps emphasize the shocking difference between online search results for "climate change" and the actual, real-world human consequences.
The spot was created for Irish humanitarian agency Concern Worldwide and European climate coalition 1Planet4All by London agency Don't Panic to inspire action among the youth of Ireland.
Fons Schiedon in Los Angeles: "With such a strong concept to start from, the challenge was to build a message from hours of existing footage, as well as newly created animation, texts, and UI elements.
"The way that various parts needed to interact lent itself to a more non-linear approach than usual. Our scriptwriting became intertwined with storyboarding and editing, allowing for iteration throughout the various stages of production.
"I have lots of love for the visual language of the internet. The image search results for climate change are hilariously weird and detached. The juxtaposition of those twisted visuals with the actual day-to-day reality of people affected by climate change feels, ironically, quite relatable.
"Many of us spend a lot of time online and get our information filtered through different channels, be it mainstream media or memes. That can make something like climate change feel pretty hopeless and abstract at times. The reality is mostly practical – that wherever people are, they are dealing with changes in their environment.
"That's why we wanted to draw the parallels between seasonal wildfires in California and floods in Ireland, and the natural disasters in Sudan or Kenya."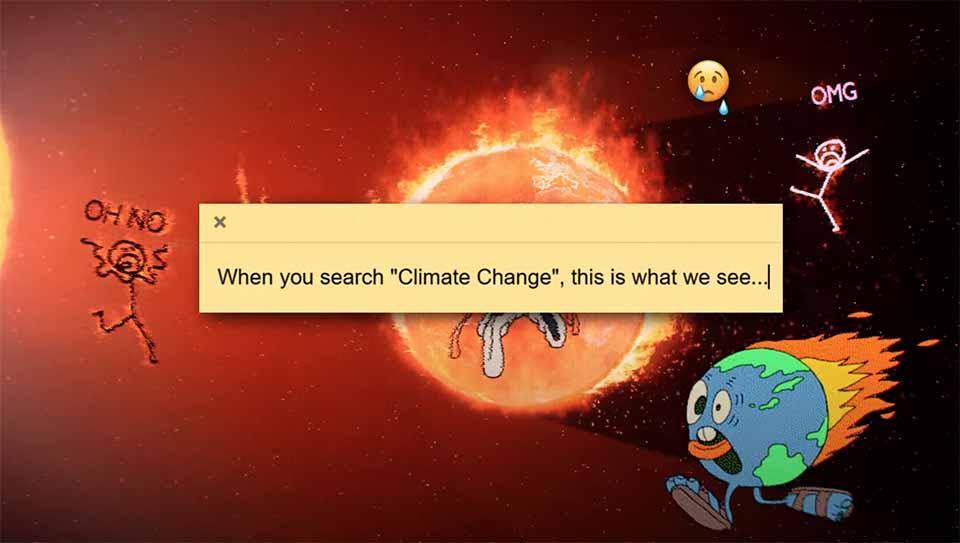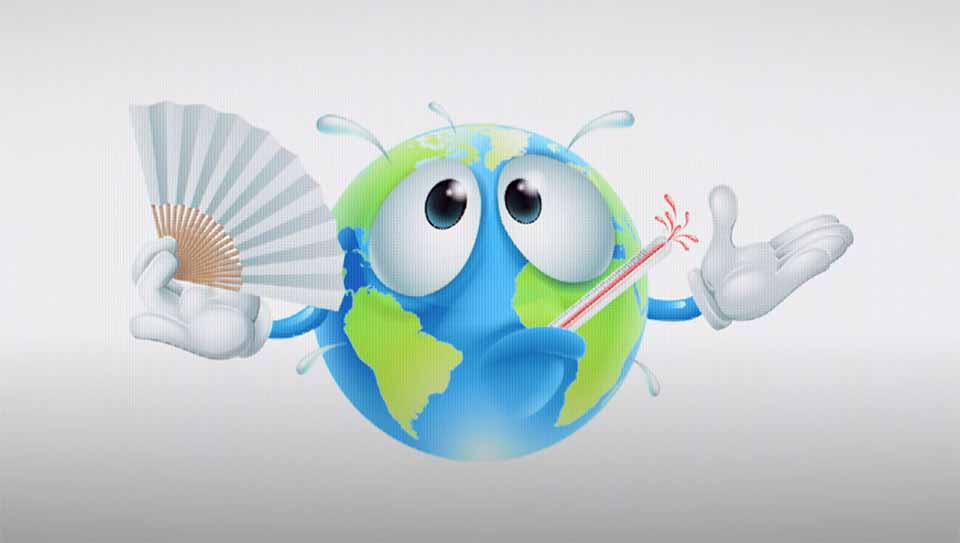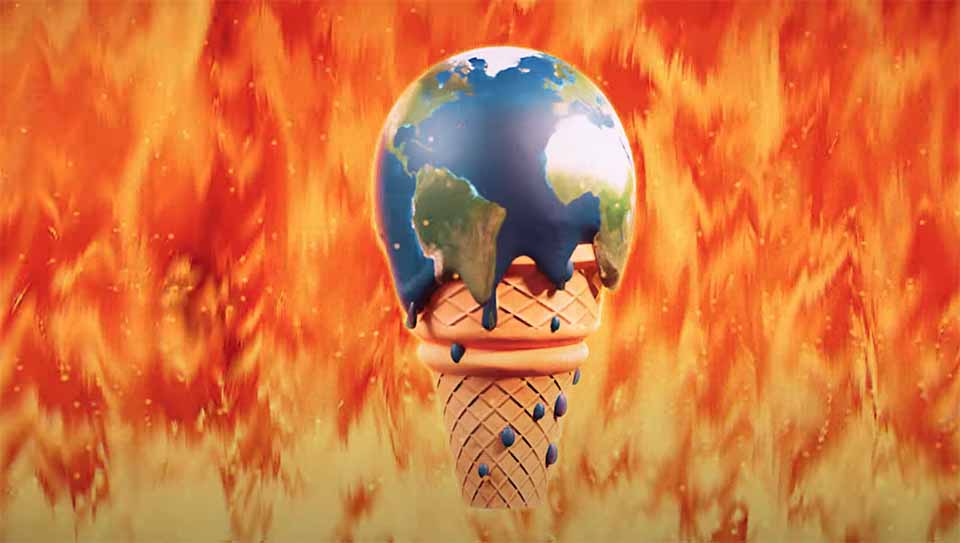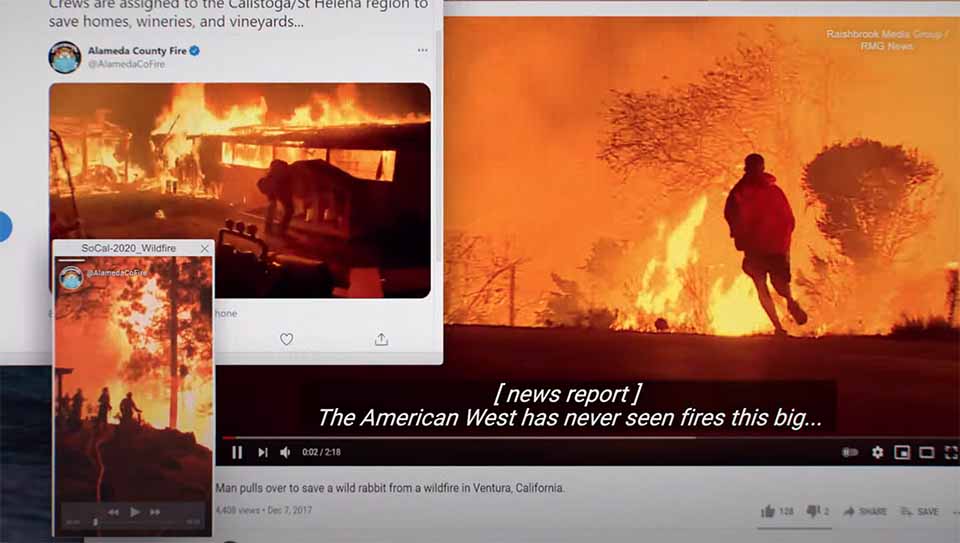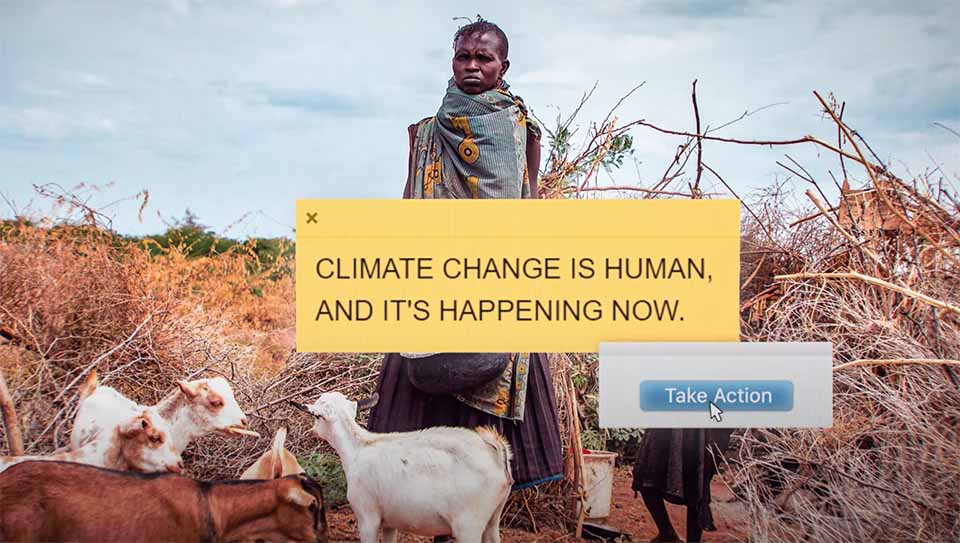 Client: Concern Worldwide
Head of Active Citizenship: Michael Doorly
Campaign Officer: Sinéad Morgan
Agency: Don't Panic
MD: Joe Wade
Creative Partner: Rick Dodds
Senior Project Manager/Producer: Jennifer Clare Houlihan
Producer: Cherish Perez de Tagle
Creative: Alice Dowdall
Production: Forever
Director/Animator: Fons Schiedon
Editor: Fons Schiedon
Music: Bicep "Cazenove", Bram Meindersma "Happy Guy Theme"
Thanks: Robin Buckley at Ninja Tune, Isobel Leventhorpe at BMGA