Dermot Kennedy "Giants" Music Video by Oriol Puig
Working thru Blinkink in London, director Oriol Puig and the Trizz crew in Barcelona pull together CG and live-action sequences during lockdown to craft a sweeping and surreal video for Irish singer-songwriter Dermot Kennedy.
Director Oriol Puig: "Coronavirus has made people rethink their relationship to nature and how that affects our actions. It's given us focus and to understand the impact we have and how quickly nature is able to self-heal. This brings us to a new set of emotions, a new angle on what our priorities should be."
Trizz co-founder and EP, Christopher Vulpi: "The film was made 95% in 3D plus singing sequences of Dermot on greenscreen shot from his home. We also scanned existing video footage of Dermot to learn his poise and model his features within the exoskeleton.
"The environments were 3D constructed from photos, shaded, lit, and manipulated using procedural and particle systems.
"Working remotely using cloud based systems for review and rendering, the project spanned over three months with weekly updates presented to the record label executives in the UK."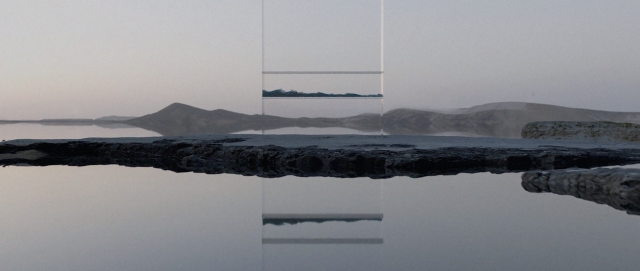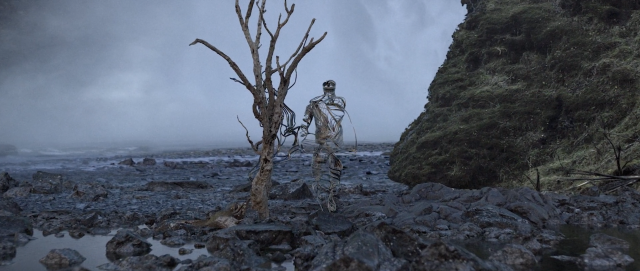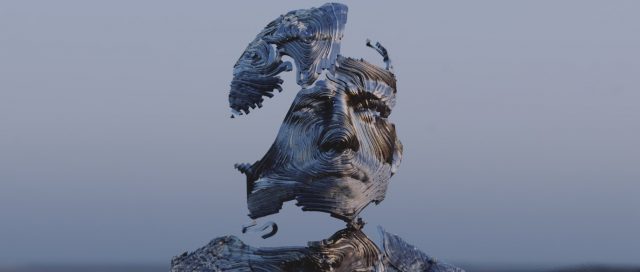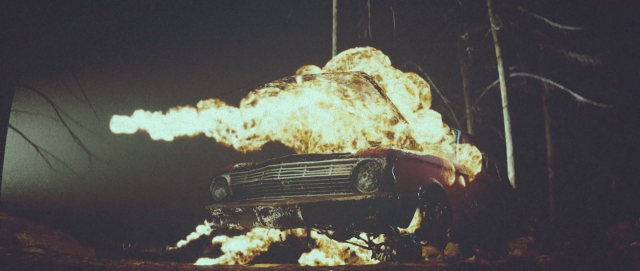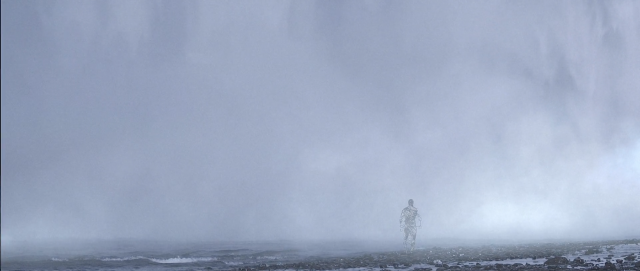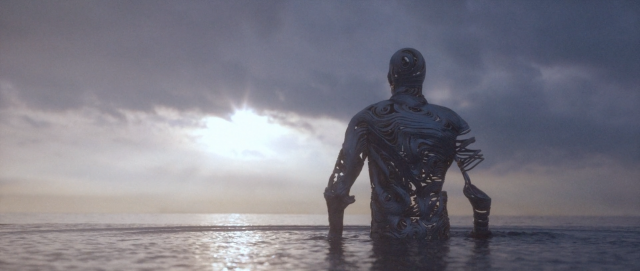 Client: TaP Management, Interscope Records, Island Records
Video Commissioner: Caroline Clayton
Creative Director: Richard Sloan
Production: Blinkink
EP/Partner: Bart Yates
EP: Josef Byrne
Production/Post: Trizz
Director: Oriol Puig
Creative Director: Alex Martin
Producer: Harriet Christie
Executive Producer: Chris Vulpi
Head of Production: Albert García
CG Lead: Alex Martin
CG Artist: Alberto Corpas
Creative Research: Laura Ibañez, Katerina Mileva
Animation: Alan Caravantes, Hampa Studio
Compositing: Lead Mikel Gomez, Jorge Febrero
Editor: Oriol Puig
Live-action shoot
Production: Antidote films
Director: Brendan Canty
Cinematographer: Colm hogan
Sand shoot
Liquid Sand Machine: Albert García
Practical FX: Marcos Diaz
Phantom Operator: Laura Ibañez
Lighting and Camera: Oriol Puig
Shoot Assistant: Katerina Mileva