Destiny 2 "The Witch Queen" Reveal Trailer by Ilya Abulkhanov and The Mill
Director Ilya Abulkhanov and The Mill conjure a grand and atmospheric intro of the Witch Queen for the next expansion of Bungie's free-to-play online multiplayer first-person shooter Destiny 2 launching February 2022.
Ilya Abulkhanov: "Our broad intent was to make everything seem surreal, somewhat 'alive', beautiful and strange.
"In regards to the swamp environment itself, it was an attempt to depict something both claustrophobic and vast, ambiguously real and mystically unreal, all at the same time.
"From motion capture to the final stages of animation, our aim was to develop subtleties within each character, portray a deep range of emotions and amplify the tension throughout the trailer, culminating in the epic reveal of Savathûn [the Witch Queen] herself."
The team's previous Destiny 2 trailer "Beyond Light" appeared in Stash 142.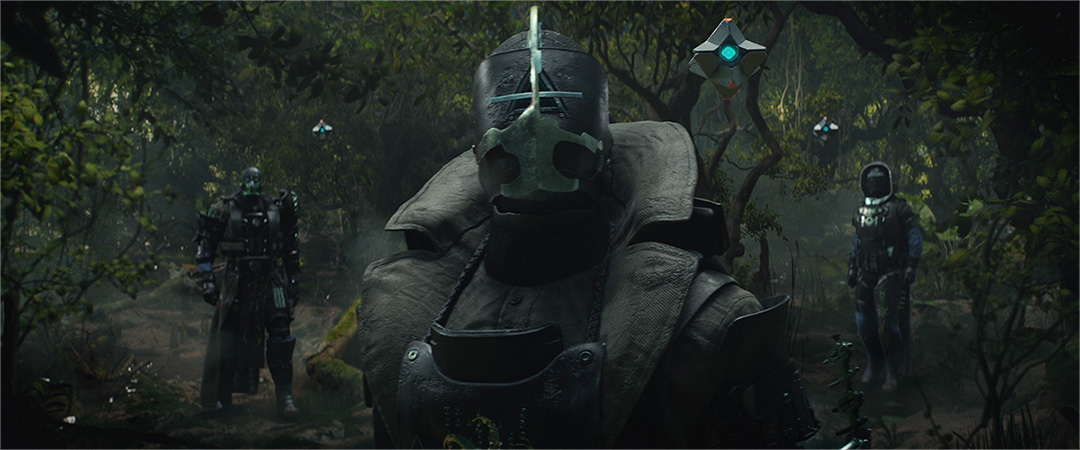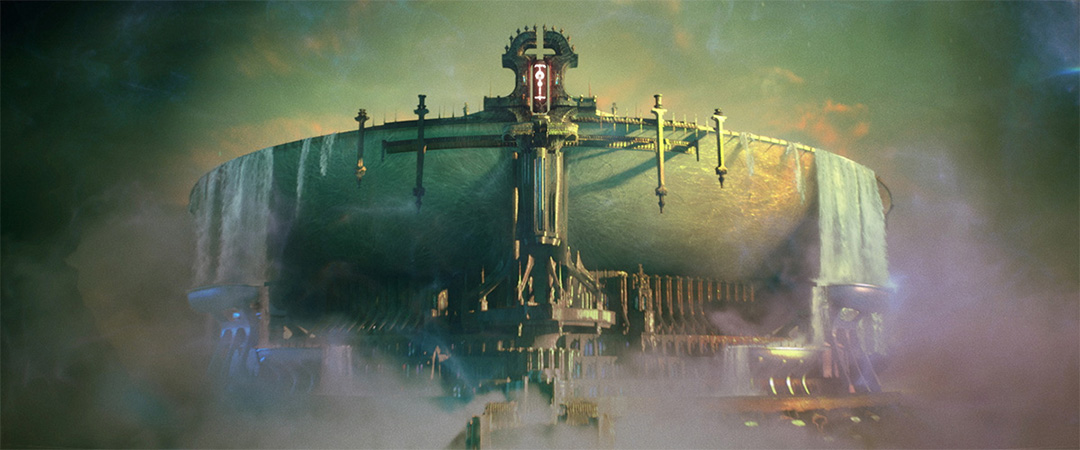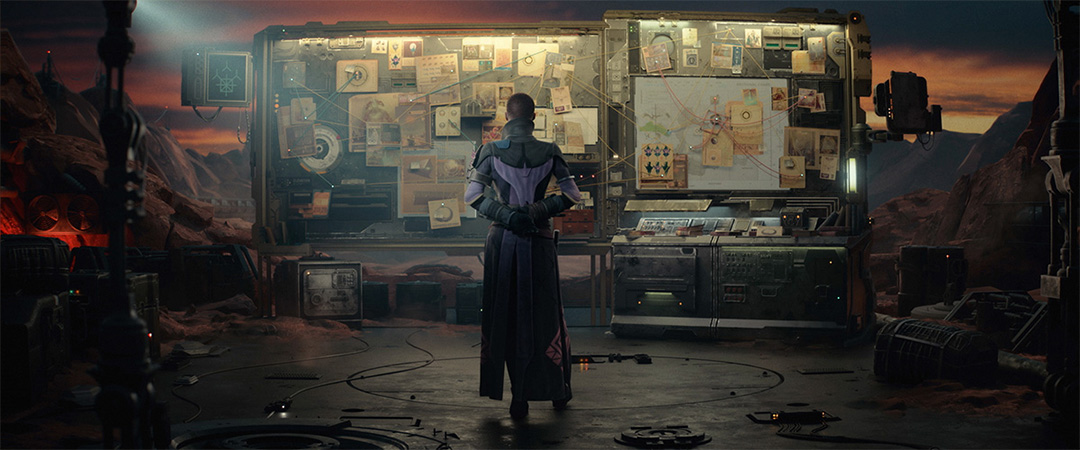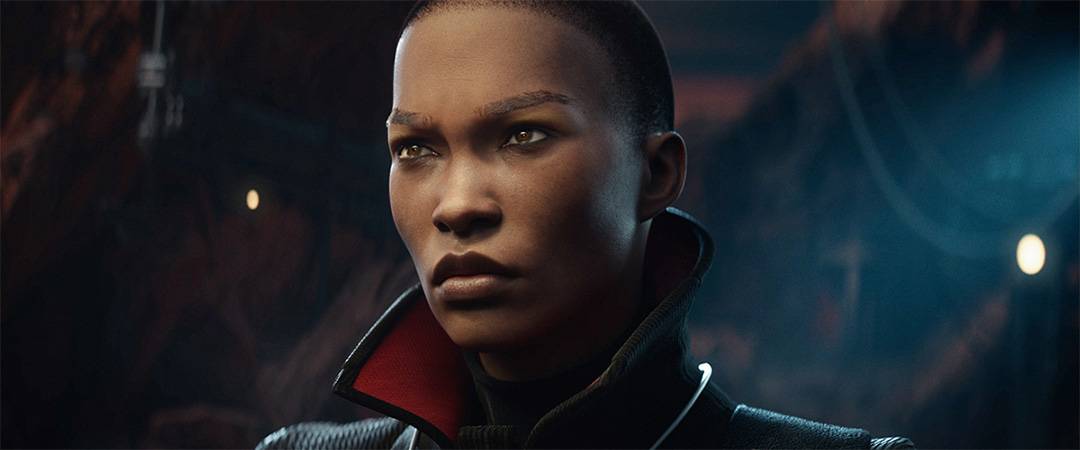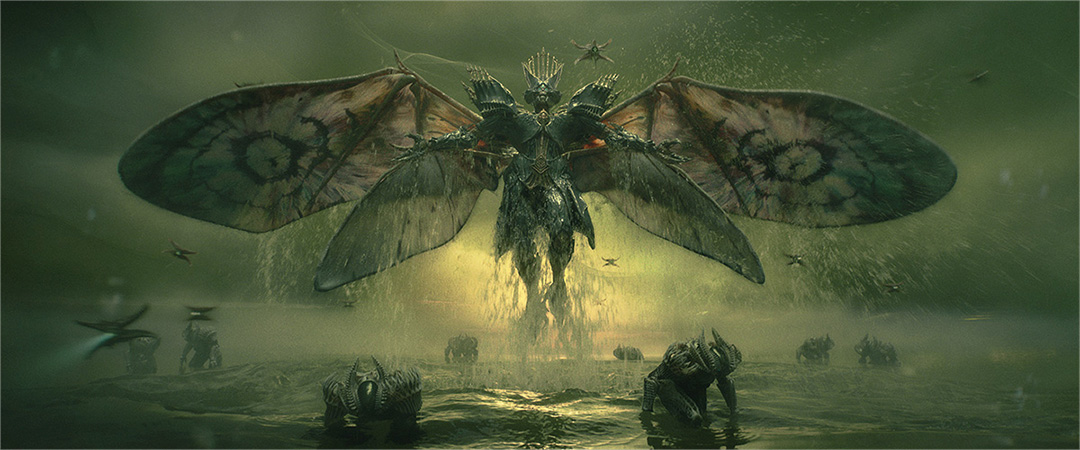 Client: Bungie
Creative Development/VFX: The Mill
Director: Ilya Abulkhanov
Executive Producer: Elizabeth Newman
Senior Producer: Moira Mahoney
Production Coordinator: Aubrey Bang-Guerin
Creative Development: Sidney Tan, Lee Nelson, Woosung Kang, Taehoon Park, Ilya Abulkhanov
VFX Supervisor: Chris Bedrosian
C4D Design/Animation Lead: Taehoon Park
Concept Designers: Gary Inloes, Sidney Tan
Asset Supervisor: Blake Sullivan
Modeling/Texturing: Dustin Leon, Omar Taher, Michael Kash, Abhi Thati, Freddy Parra, Lalida Karnjanasirirat, Eric Keller
Rigging: Aton Lee, Daishi Takishima, Alice Panek
Lighting Lead Artist: Ziming Liu
Lighting Supervisor: Chris Bayol
Lighting: Matthew Choy, Dustin Leon, Beat Reichenbach, Graeme Turnbull, Robert Chapman
Animation Lead: Jacob Bergman
Animation: Jeffrey Lee, Xavier Coton, Scott Fritts
FX Lead: Jason Mortimer
FX Artists: Hiroshi Tsubokawa, Ciaran Moloney, Pegah Naserifar, Nicholas Damico
Matte Painting Lead: Itai Muller
Matte Painters: Henrik Holmberg, Gary Inloes
2D Lead Artist: Becky Porter
2D Artists: Dylan Streiff, Abigail Riegel, Kai Chun Tsai, Jake Albers
Toolkit: Greg Park
Production: The Mill
Production Coordinator: Aubrey Bang-Guerin, Vinamra Ramniranjan Bhartia
Line Producer: Goutham Hampankatta, Oindrila Mitra
Mocap Live Action Producer: Danika Casas
Mocap Line Producer: Alicia Haldenwang
Delivery Producer: Kayli Ennis
Delivery Coordinator: James Panetta
CG Supervisor: Anthony Lgnatius Dsouza
Asset Supervisor: Dhanesh K S
Comp Supervisor: Rakesh Venugopalan
Lead Asset Artist: Kanishk Chouhan
Asset Artists: Asis Kumar Mahakhud, Siva Subramanian Murugesan, Sunil Manohar Mohapatra, Vijay Mohan, Shahid Hussain, Kartik Arora, Akshay Suresh Lanjewar, Vaishali Ghorap, Shashanka Sekhar Beshra, Kiran Sudhakar Prabhu, Sri Lahari Valmikam
Lighting Lead: Ravikumar Mallikarajuna Singapur
Lighting Artists: Girish G R
FX Artists: Sparsh Kumar
Lead Comp Artist: Renjith I R
Comp Artists: Chinimilli Badrinath, Aravind M, Dilipan J
Edit: The Mill
Editors: Victor Jory, Ilya Abulkhanov
Assistant Editor: Ryan Burbank
Color: The Mill
Colorist: Paul Yacono
Color Assists: Logan Highlen, Gemma Parr
Color Producer: Denise Brown
Color Production Coordinator: Lindsey Orlando