Dior "Femme Noel 2020" with Odd Bleat
Nomint design/directing duo Manos Gerogiannis and Yannis Zoumakis (aka Odd Bleat) celebrate the holiday season with Christian Dior by drawing inspiration from Puglia, Italy – the home region of Maria Grazia, the brand's executive creative director.
Odd Bleat: "Christian Dior contacted us through Nomint to create a Christmas story – a short spot that would express Dior's wishes for this year's 'special' Christmas season and present the new product collection in a unique way.
"In March 2020 during the first lockdown, Christian Dior presented its latest female collection during a special event in the region of Puglia in southern Italy, the homeland of Dior ECD Maria Grazia.
"Dior created an amazing event with references to the history of Puglia, the traditions of the place, and of course the natural elements of the beautiful Mediterranean climate.
"We also used Puglia for our main inspiration by exploring all the incredible spirits, taste legends, and traditions of the region. We, as Greeks, found all those incredible elements so familiar and magical that inspired us a lot.
"We imagined the spot as a journey from the past to the present, from history to magic, from legends to fairytales, from Puglia to Dior's Maison in Paris, and from there to the world.
"Colorful lights create unique compositions that glow on the black background, giving a Christmassy mood but also combining folk and traditional illustrations with a more contemporary illustration perspective.
"We extended all the design elements from the main spot and created big libraries with elements. We then combined them with the actual products or used them as decorative elements that reached all Dior's social media platforms, as well as Dior's Main site.
"We created more than 50 videos and loops and more than 150 images of different products and formats for the women's and the baby's campaign.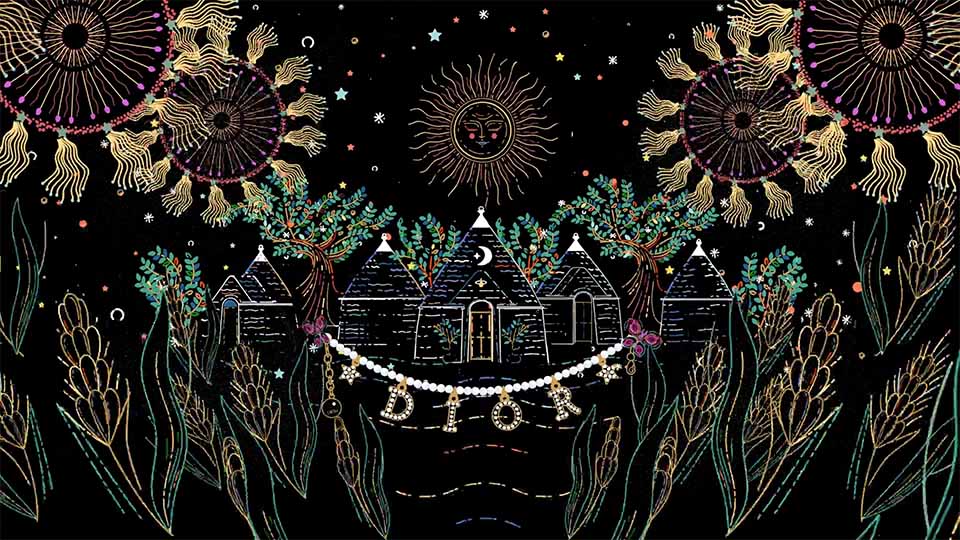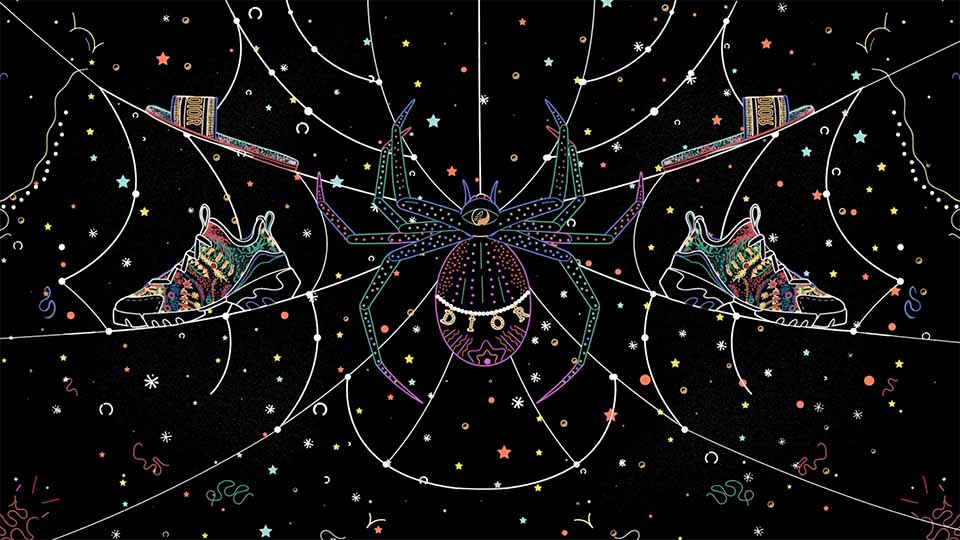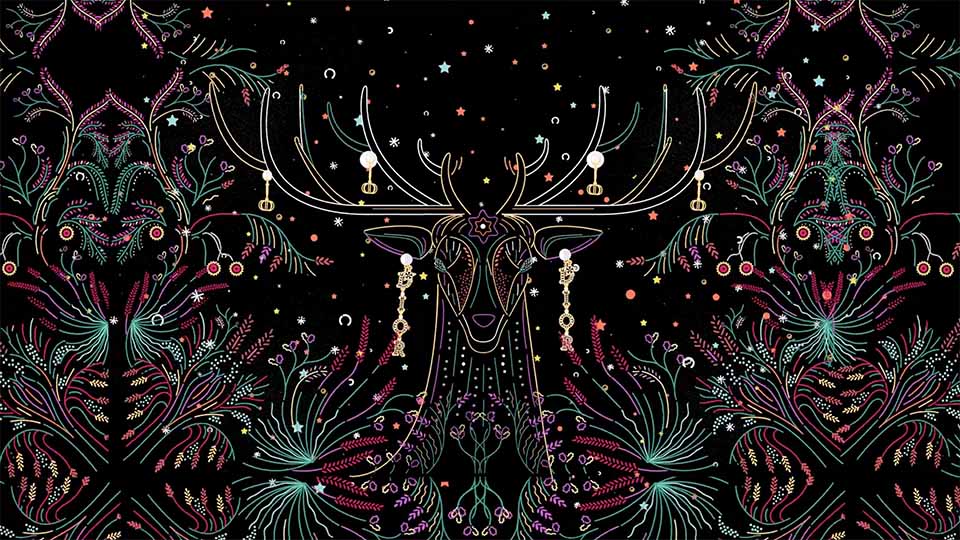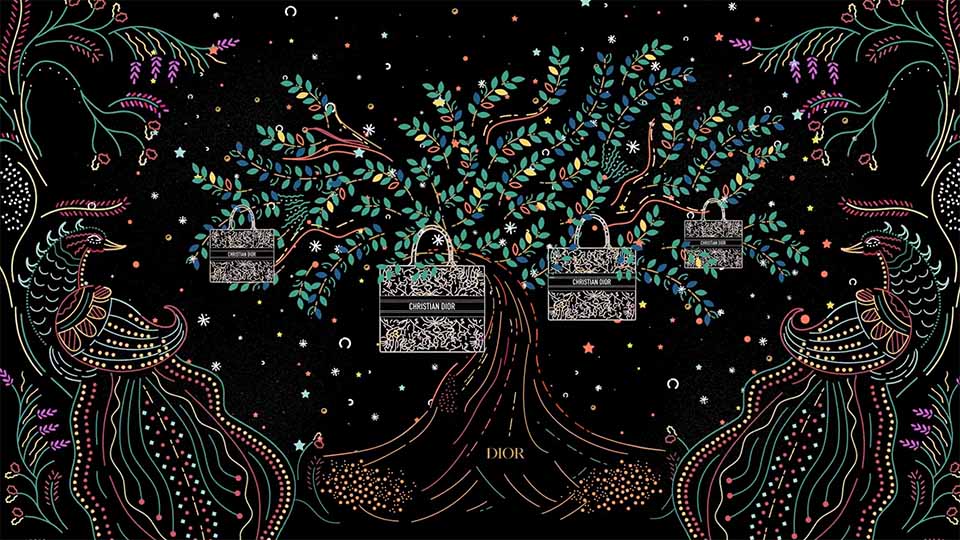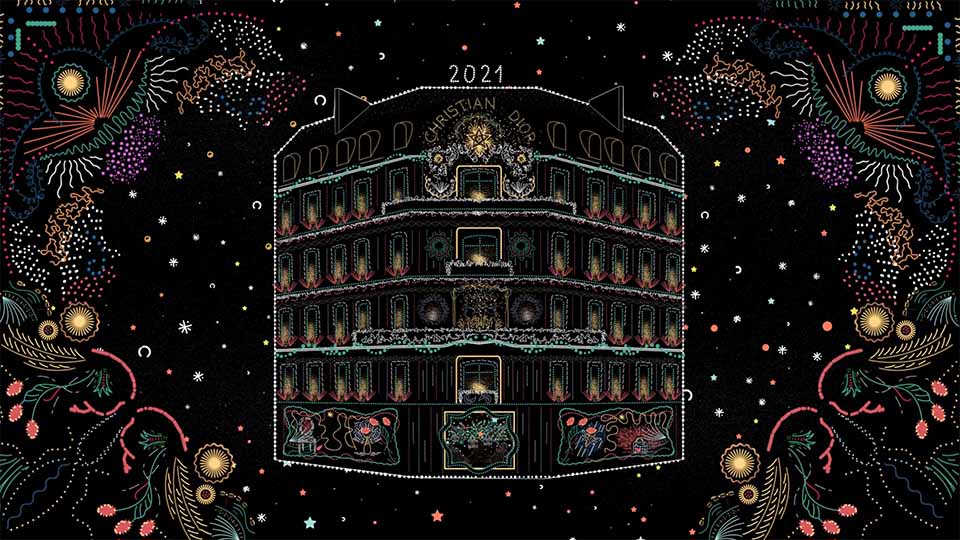 Client: Dior
Agency: Nomint
Executive Producer: Marilena Vatseri
Production: Odd Bleat
CD/AD: Manos Gerogiannis, Yannis Zoumakis
Designer/Illustrator: Yannis Zoumakis, Spyros Loran, Agella Patsiada
2D Animatior: Manos Gerogiannis, Spyros Loran, Stefanos Pletsis, Agela Patsiada
Compositor: Manos Gerogiannis
Music: Dior
Producer: Marianna Papachristodoulou