Eahwee "Shame ft. Melanin 9" Music Video by Ruffmercy
Director/animator Russ Murphy in London: "Early this year London producer Eahwee asked me if I'd be up for making a video for "Shame" off the upcoming Solitude EP. I loved the rawness of the track and saw it as a chance to try out an idea I recently had but not yet executed.
"I draw a lot on Super 8 film to make textures and I had recently just begun painting shapes that I thought would make a nice base layer for a character animation at some point. I liked the idea that the character would be loose and organic and due to the limitations of painting on such a small surface, it seemed like an interesting experiment that would match the vibe of the track.
"This song came to me at the perfect time to put the idea into play. Once I had scanned the filmed I regraded it quite heavily in After Effects then set about adding the face.
"Painting on the film took a couple of days and then the drawing and comping took around a day. I like the fact it was put together relatively quickly."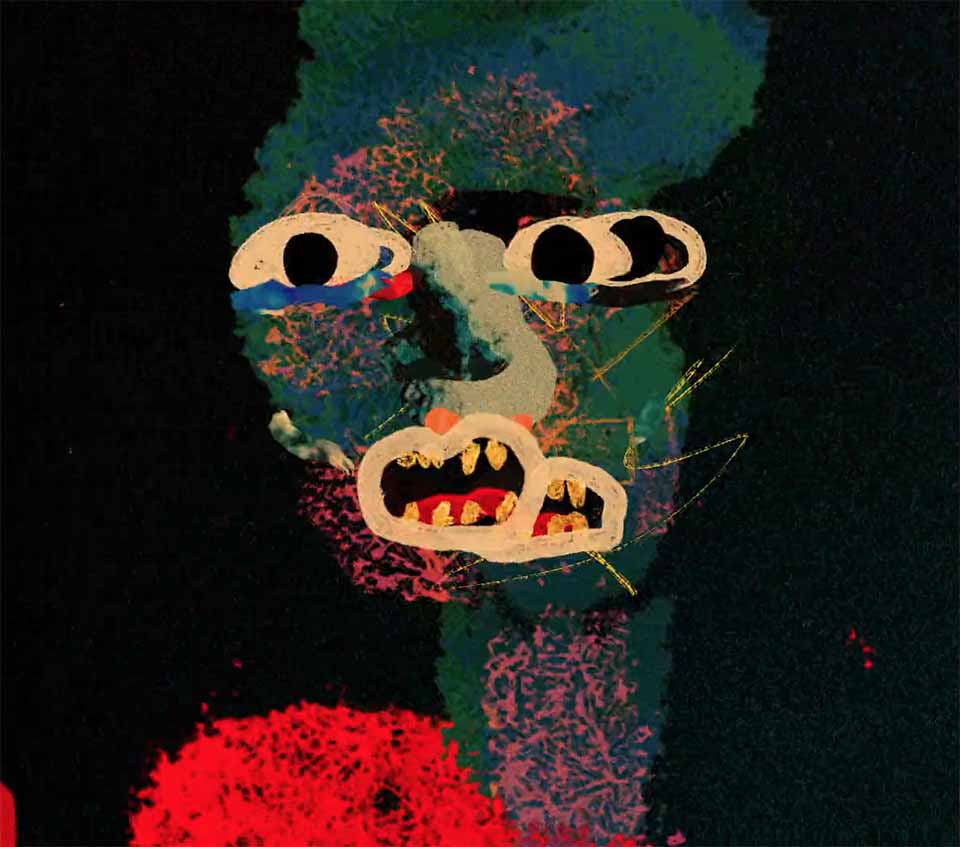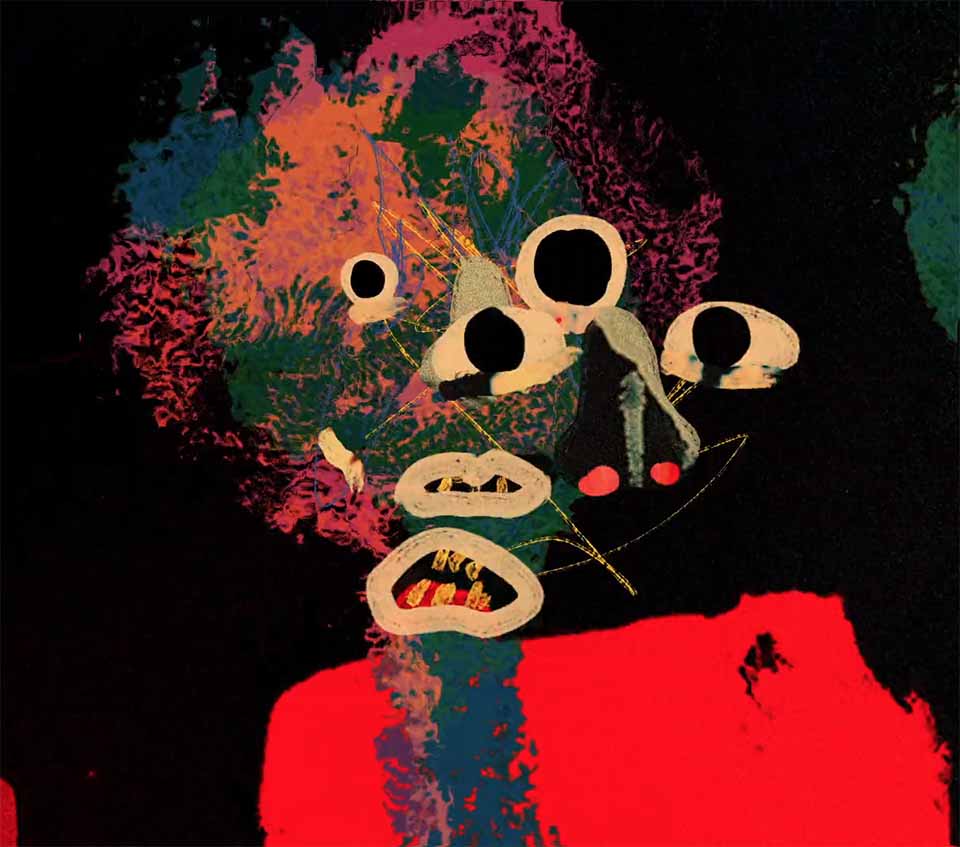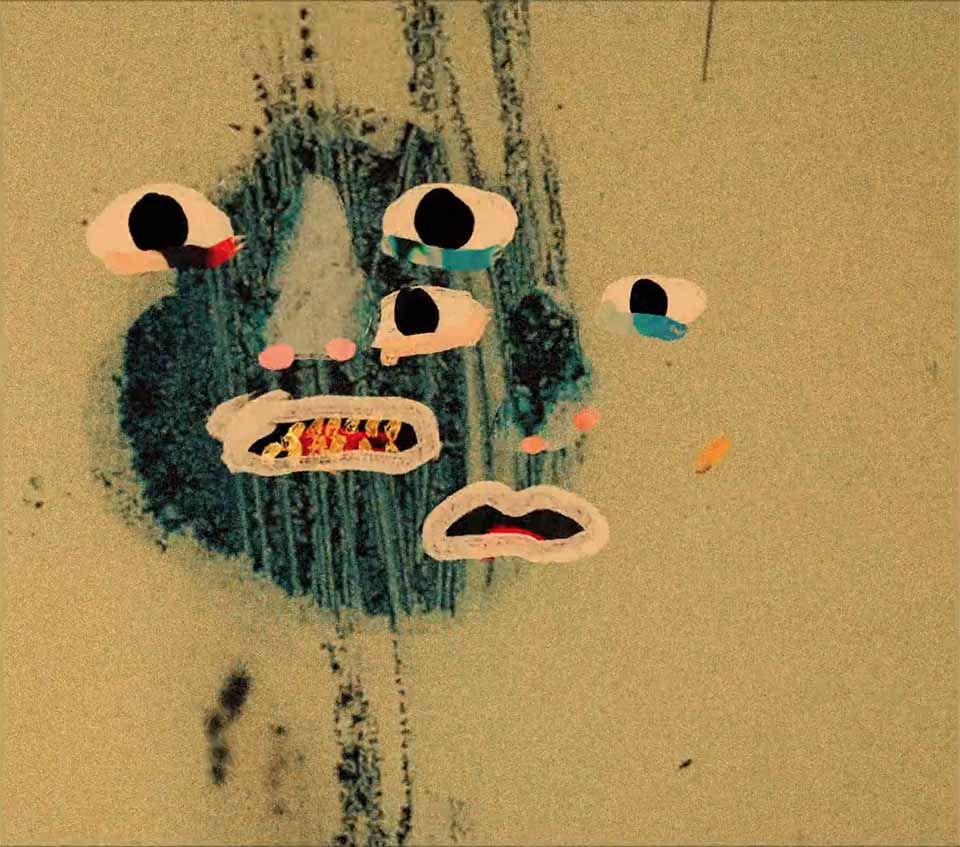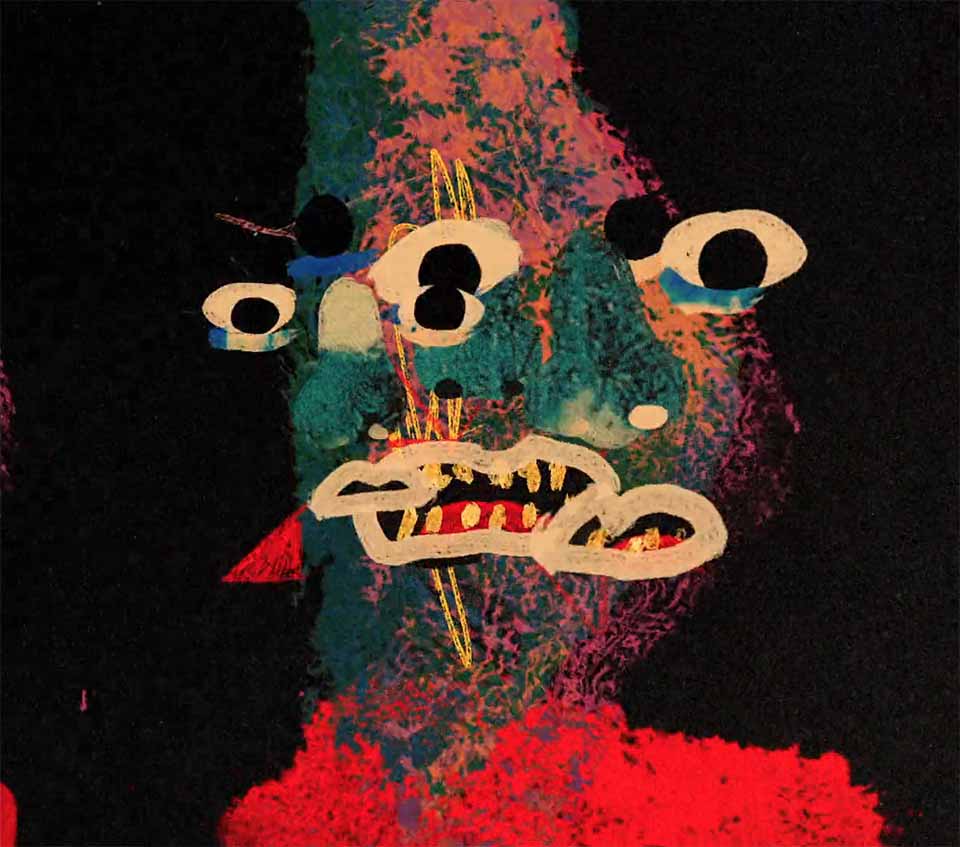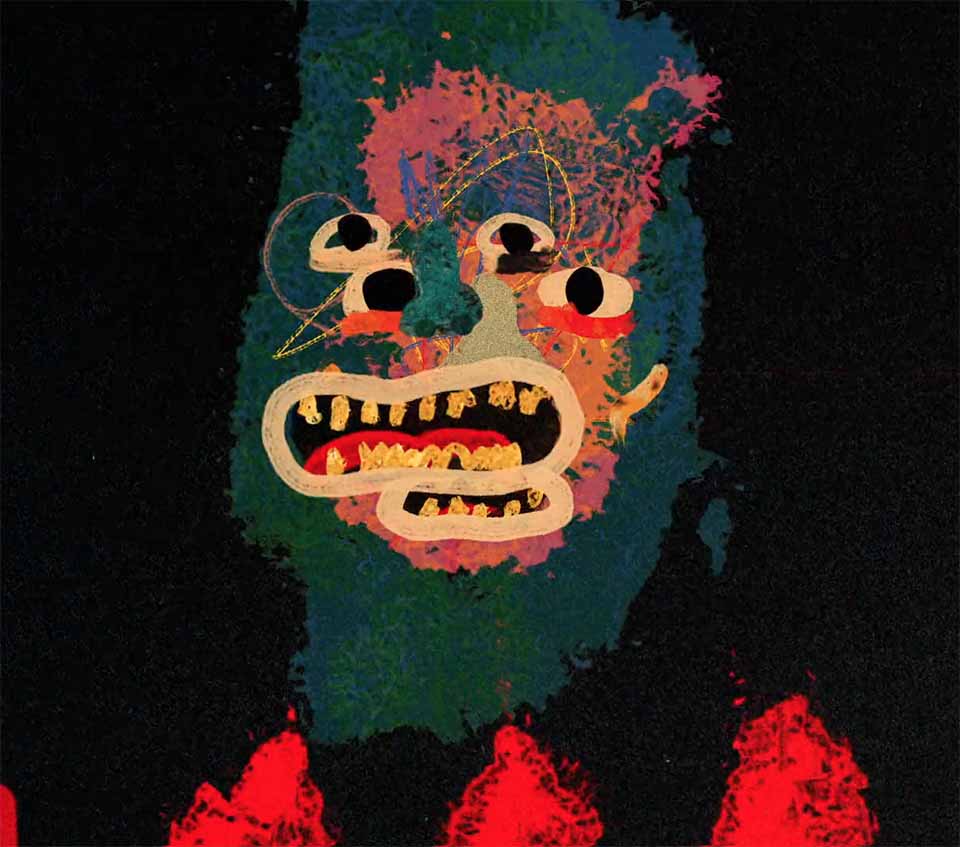 Label: Astral Black Records
Artist: Eahwee
Director/animator: Ruffmercy