"Evelyn" is Smart and She's Laughing at You
MJZ director Nick Ball, Legacy FX, and the MPC crew reveal the single most humiliating danger of advanced AI in this merciless Sprint spot produced thru Droga5 and set to air during Super Bowl LII.
From MPC: The robots were created with Legacy FX through practical special effects, they were all puppets with controllers.
MPC was responsible for the clean up and then added in secondary animation to really bring Evelyn to life. Things like eye blinking, subtle finger movement, gears turning in her head and volumetric light coming from her brain cavity.
The major challenge for us was to recreate her lip movement when the script changed after we shot the spot.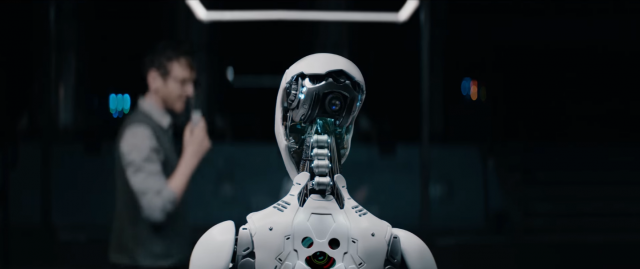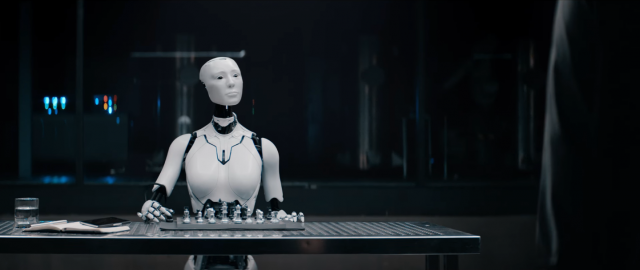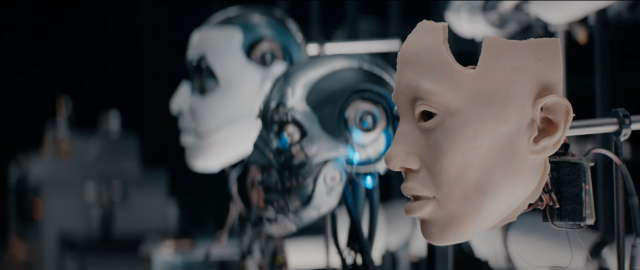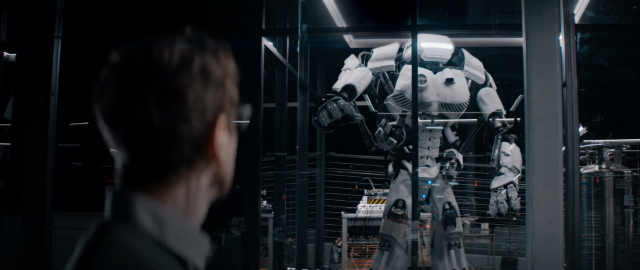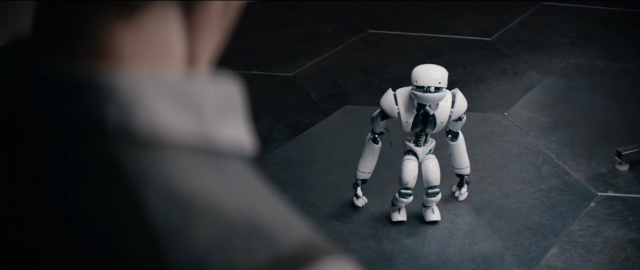 Client: Sprint
Agency: Droga5 NY
Creative Chairman: David Droga
Chief Creative Officer: Ted Royer
Executive Creative Director: Matt Ian
Group Creative Director: Amee Shah
Associate Creative Director: Mo Said
Associate Creative Director: Joel Francke
Copywriter: Chase Kimball
Art Director: Felipe Mollica
Production: MJZ
Director: Nick Ball
DOP: Masanobu Takayanagi
Executive Producer: Emma Wilcockson
Producer: Karen Chen
Photographer: Steve Gibson
VFX: MPC
Executive Producer: Jesse Kurnit
Senior Producer: Elizabeth Thuvanuti
VFX Supervisor/ 2D Lead: Warren Paleos
2D Team: Matt Tremaglio, Tobey Lindback, Ruairi Twohig, Mazyar Sharifian, Jeric Pimentel, David Anger, Giulia Bartra, John Shafto, Lawrence Merrill, Tyler Robinson, Anthony Ricciardi, Michael Ricca
Colorist: Adrian Seery
Color Assistants: Daniel Silverman, Seth Weinman
Executive Producer, Color: Ed Koenig
Producer, Color: Jenna Gabriel
Practical Robots: Legacy FX
Editorial: Union Editorial
Editor: Jim Haygood
Assistant Editor: Joe Hughes
Executive Producer: Joe Ross
Producer: Lauren Hafner Addison
Music: JSM
Composers: Augustus Skinner / Joel Simon
CCO: Joel Simon
Executive Producer: Jeff Fiorello
Producer: Norm Felker
Sound: Sonic Union
Mix Engineers Michael Marinelli / Steve Rosen
Sound Designer Brian Goodheart
Executive Producer Halle Petro