Giving a Voice to Women of Gender-based Attacks
Real stories of sexual harassment combined with the black humor of rampaging penises makes for a stand-out spot promoting HandsAway, a mobile app designed "to fight against the sexual aggressions undergone by women daily."
The film was created by TBWA\Paris with live action production and VFX handled by the agency's production arm TBWA\Else.
From the release: "Gender-based street harassment, sexually explicit content, sexist remarks, stalking, flashing and assault have become pretty familiar in our streets.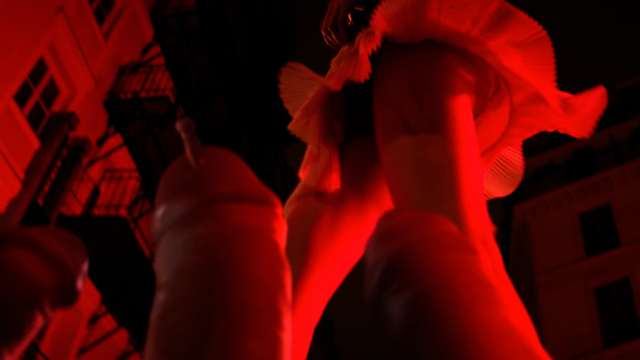 "HandsAway's mission is to allow women to give testimony about their daily life and to collect this data in order to concern public opinion. The app also allows women to speak and build solidarity with a network called Street Angels.
"Thanks to a tracking system, the app allows users to alert the Street Angels in case of danger by describing the sexist aggression – no matter if you are the victim or the witness. The app allows you to alert, to testify and also to comfort victims.
"By using Handsaway, you can contribute to the largest community committed against sexist attacks."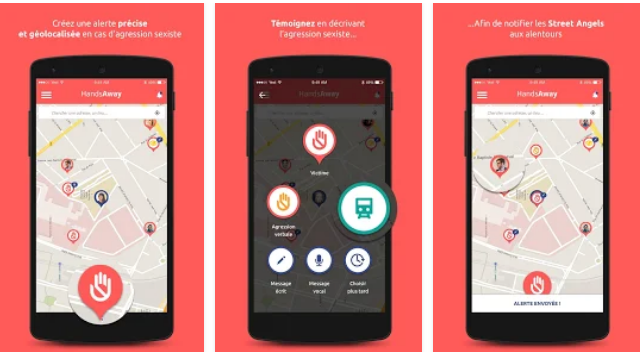 Client: HandsAway
Agency: TBWA\Paris
Creative Directors: Benjamin Marchal, Faustin Claverie
Copywriter: Antoine Colin
Art Director: Ingrid Varetz
Producer: Jennifer Bauche
Dir prod: Teva François
Production: TBWA\Else
Film Director: Bishop and Gruber
First assistant director: Greg Barachin
Casting Director: Sonia Cascino
Chief operator: Pierre Edelmann
Steadicam: Mathieu Caudroy
Video Editor: Quentin Collombet
Color Grading Graphist : Arthur Paux
Motion design: Bastien Malmanche
Post production: Melanie Bernard et François Schmith
Shoot Supervisor: Arthur Lemaître
Track 3D: Gregory Paraige, Fredéric Mayer, Stéphane Richez
Modeling: Jimmy Cavé, Kevin Monthureux
Finale Texture: Laurent Guérin
Video animation: Romuald Caudroit, Clémentine Car, Ilan Fitoussi, Sarah Youssef Abdelshahid
Compositing: Jean Mathieu Senecca, François Théron
Sound Producing: TBWA/Else
Head of Music and Sound: Olivier Lefebvre
Sound and Music Producer: Thomas Anduze
Compositor: Max Labarthe
Mix: Vendôme Uhl
Recording: Alexis Venot & Vendôme Uhl