Gorillaz "Humility" Music Video
The first video for the Gorillaz' new album The Now Now positions the band's lead singer 2-D as the least strange character on Venice Beach in a kinetic and campy mix of cel animation and live action.
From Blinkink: "We teamed director Jamie Hewlett up with co-directors Tim McCourt and Max Taylor from The Line and [live action director] Evan Silver from Ruffian, to create this sun-kissed live-action/animation combo.
"We follow Gorillaz lead singer 2-D as he roller-skates down Venice Beach (bought to life through The Line's signature stunning 2D animation), encountering the highs and lows of LA life along the way, including a star cameo from Jack Black."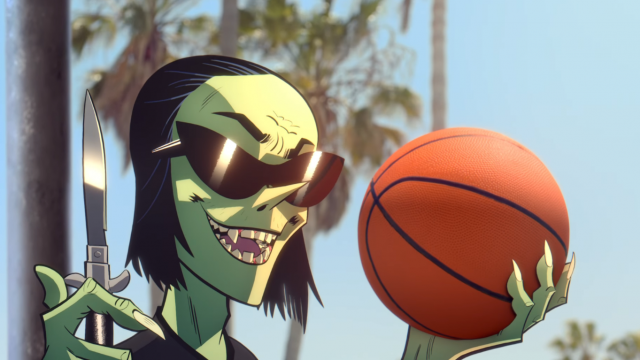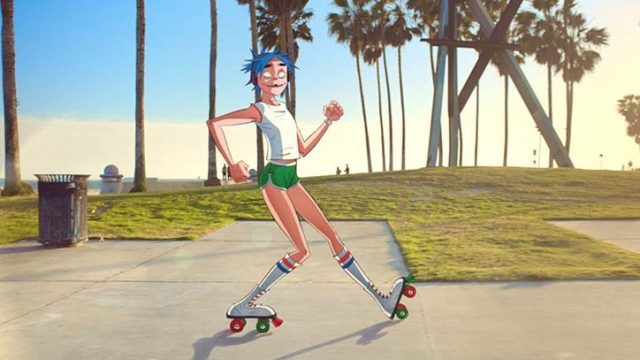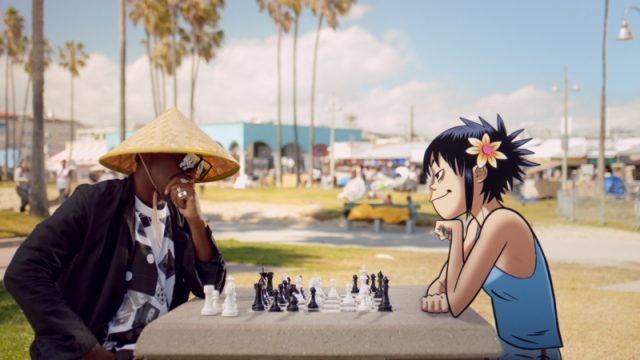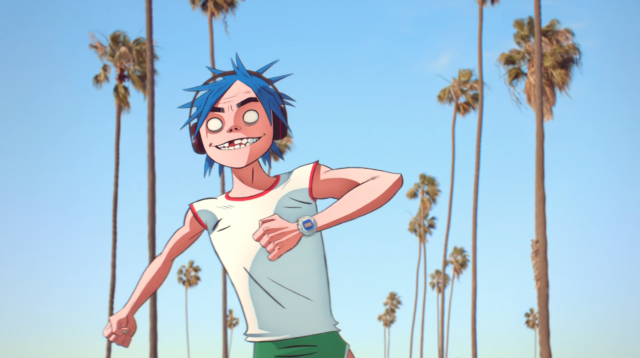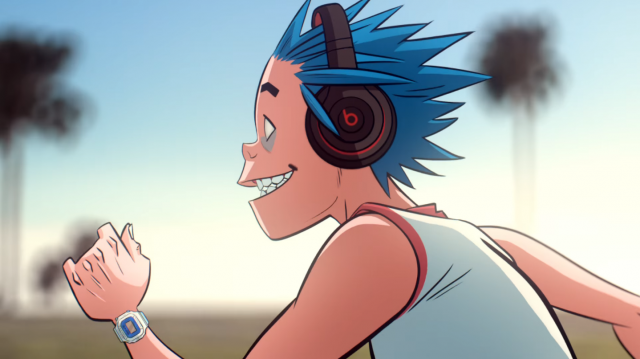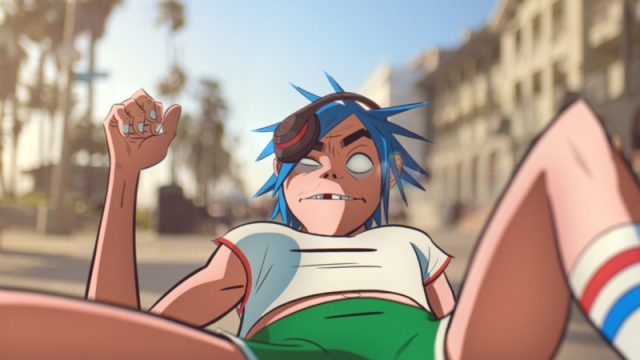 Client: Warner Music and Eleven Management
Production Company: Blinkink
Production Company: The Line
Production Company: Ruffian
Director: Jamie Hewlett
Directors: Tim McCourt, Max Taylor,
Co-directors: Tim McCourt, Max Taylor, Evan Silver
Executive Producer: Bart Yates
Producers: Ryan Ennis, Georgina Fillmore, Franzi Nicolaus
Animation: The Line
Animation Directors: Tim McCourt & Max Taylor
Executive Producer: James Duveen
Editor: Robert Rafalat
Animators: Marlène Beaube, Léonard Bismuth, Maxime Delalande, Tim Dillnutt, Sarah Dhorne, Wesley Louise, Venla Linna, Xavier Ramonède, Pierre Rütz, Alvise Zennaro
Background Artist: Bjorn Erik-Aschim
Lead Compositor: Bernardo Varela
Compositors: Valentina Bartiromo, Guillaume Cassuto, Kye Dorricott, Fiona Lu, Courtney Pryce
Clean Up Artists: Aude Carpentier, Denise Dean, Angelina De Silva, Michael Douglas, Gerald Gallego, Venla Linna, Toby Parry, Setareh Seto, Isobel Stenhouse
Production Manager: Max Ross
Production Assistants: Samia Ahmed, Leana Mae Felipe
Tech Support: Jack Straw
Additional Clean Up: Amix
Rotoscoping: Trace VFX
Live Production: Ruffian
Director: Evan Silver
Executive Producer: Robert Herman
Head of Production: Sheila Eisenstein
Production Supervisor: Joshua Hummel
Director Of Photography: Carlos Veron
1st AC: Rod Horwitz, Eric Aguilar
2nd AC: Alan Certeza, Brian Austin
B-Cam Operator: Joseph Messier
DIT: JJ Osbourne
1st AD: Chuck Connors
2nd AD: Erid Topp, Brent Martin
Gaffer: Red Hickman
Key Grip: Michael Koepke
Grips: Ryan Sparling, Danny Carillo, Adam Flore
Production Designer: Chris Yager
Wardrobe: Scott Ludden
Hair/Make-Up: Amy Hanlin
Grading: Time Based Arts
Colorist: Simone Grattarola
Executive Producer Colour: Tom Jones
Location Manager: Scott Ludden
Sound Design: Offset Audio
Engineer: Claire Bilyard
Cast:
Jack Black: as himself
Bodybuilders: Alex Okafor
Basketball Players: Dexter Homan, Brent Martin
Chess Player: Remi Kabaka
Bad Skater: Will Dewitt
Roller Skater stand-in: Edgar Khatchatrian
Gorillaz are managed by Eleven Management.