Greenpeace Magazine "Let's F#ck it Up"
Deli Collective and Greenpeace Magazine use dark musical comedy to motivate their fellow Germans to vote for environmental change during the country's federal election on September 24, 2017.
Michael Reissinger at Deli in Hamburg: "Together with the agency guys at Blood Actvertising, our Deli creative collective developed a song out of the environmental issues around the world and created a cute children's choir to sing it.
"Let's Fuck it Up" is, on the one hand, a very controversial song of how we are treating our planet today, but on the other it's an invitation to get things right – if we start to change.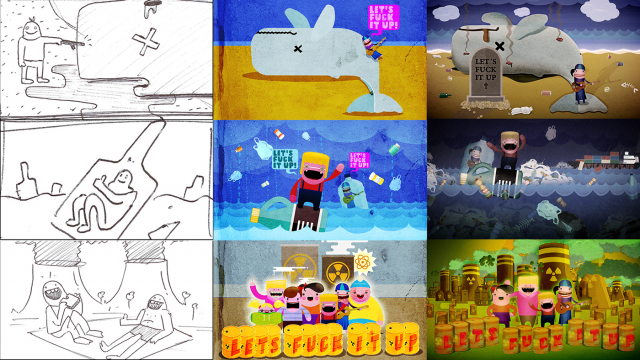 "In the beginning we had many, many song lines because there are so many earth issues. We had to cut them down and so we ended up with the seven phrases and three refrains for the song.
"We first thought about 3D characters but with a production time from scratch to finish of 16 weeks, with only seven artists doing all the stuff for a four-minute music video, including all the illustrations and animations, story boards and backplate-designs as well – we came up with a 2D design including some 3D elements."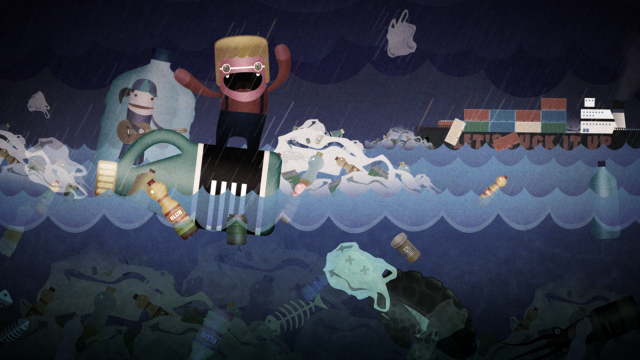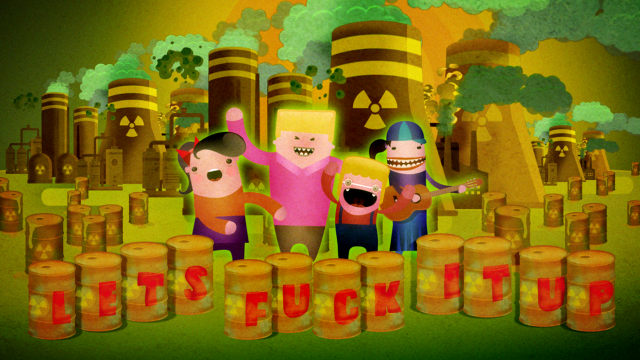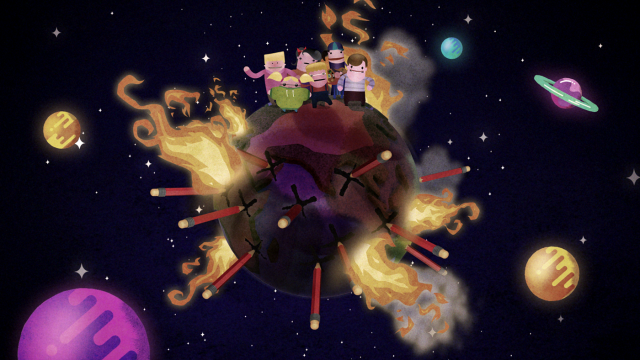 Client: Greenpeace Magazine
Agency: Blood Actvertising
Studio Deli Creative Collective
Director: Michael Reissinger
EP: Martin Klauder
Producer: Christoph Stingel
Animation/illustration: Darius Dettlaff, Bernd Hildebrandt, Jörn Lindner, Oleg Fatkullin, Henrik von der Lieth, William Klein
Grade: Oliver Schumacher
Music: Ali Zuckowski, Mia Aegerter, Martin Fliegenschmidt
Sound: Kamil Wojciechowski, DELI SOUNDS
Toolkit: Illustrator, Photoshop, After Effects, Cinema 4D