IGA "Inseparables" Celebrates Food and Friendship
The Montreal and Paris studios of Mathematic united 40 artists under director Bertrand Bey for six months to craft this tear-inducing holiday film celebrating food and friendship for Canadian grocery chain IGA thru agency Sid Lee.
Copywriter Alexis Caron-Côté at Sid Lee in Montreal: "It's like a nice, little love story between two food lovers. We really wanted to showcase children's curiosity and openness in order to inspire people on Christmas, and throughout the rest of the year too."
The two-minute film, also benefits food charity La Tablée des Chefs, with IGA donating $1 to the organization every time the video is shared on social media.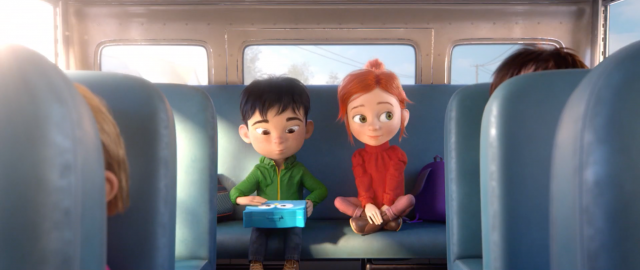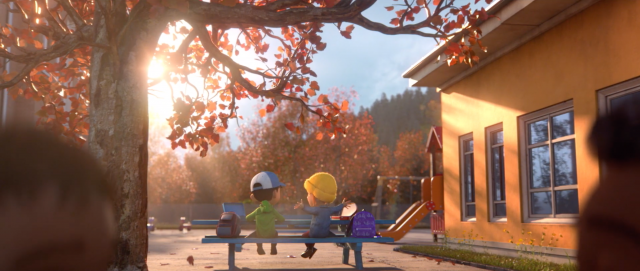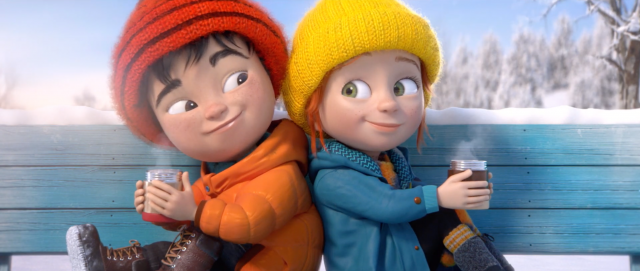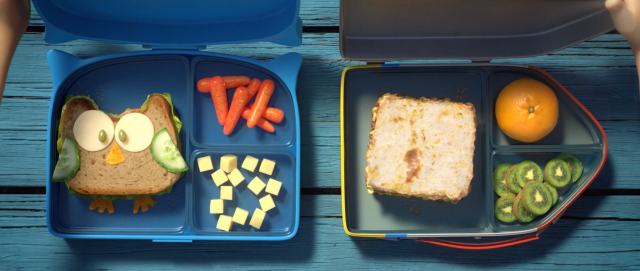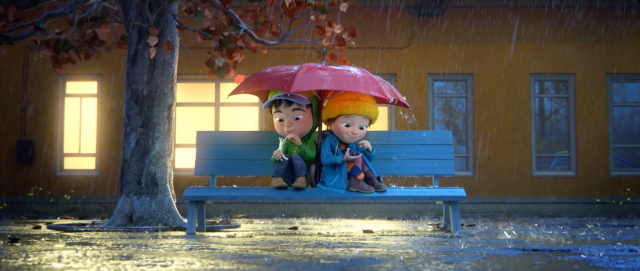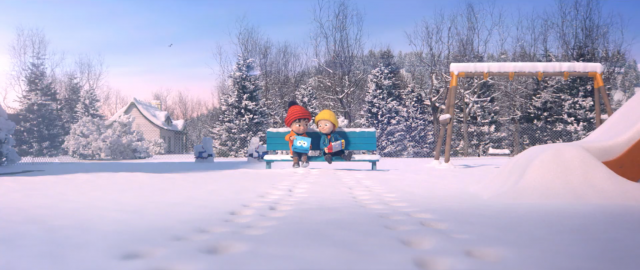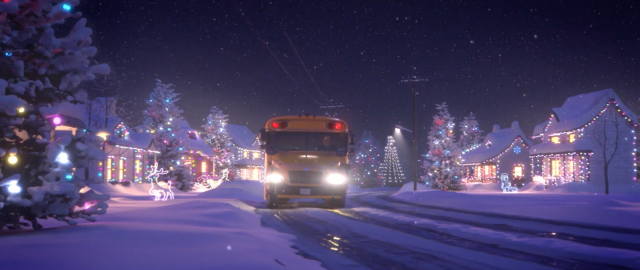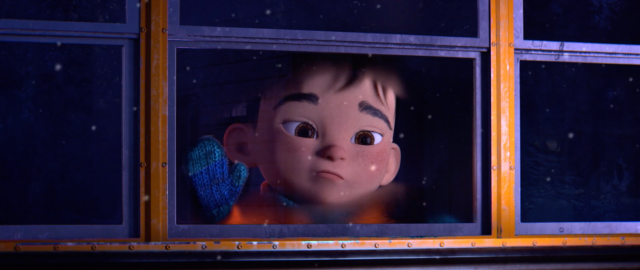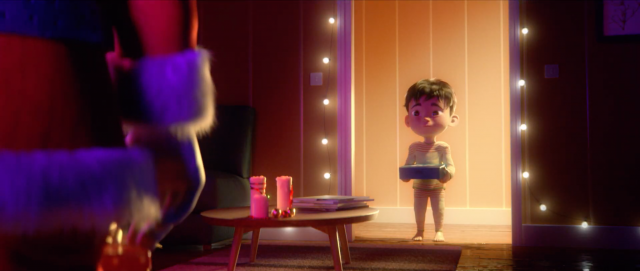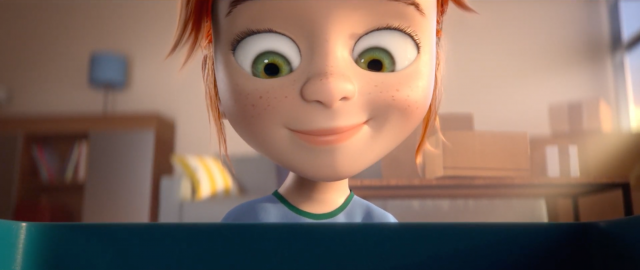 Client: IGA
Agency: Sid Lee, Montreal
Executive Creative Director: Alex Bernier
Creative Director: Julie Desrochers
Creative: Alexandre Béland, Alexis Caron-Côté
Producer: Carolyne Goyette
Production: Mathematic
Director: Bertrand Bey
CEO: Guillaume Marien
Executive Producer: Alexandre Pagot
CG Supervisor: Yann Glica
Post Producer: Jeremy Dumetre, Mélanie Parisi
Character Designer: Julien Rossire
Environment design: Alexandre Blain, Morgan Le Henry
Storyboard: Antoine Rota
Colorboard: Alexandre Blain
Generalist 3D Artists: Gregory Ginsbuerger – Louise Grardel – Grégoire Francois – Benoit Touroude – Isabella Guerreiro – Akriti Bacha – Maylis Mosny – Manuela Baus
Characters modeling Artists: Arnaud Richir – Medhi Rami
Characters Lookdev Artists: Camille Gurruchaga – Laura Serna,
Rig Artists: Tristan Cordeboeuf, Sebastien Eballard
Fur Artist: Guillaume Kerfriden
Cloth Artist: Laura Gimenez
CFX Artist: Julien Lefevbre
Layout Artists: Marie Coudiere – Bertrand Bey
Lead Animation Artist: Bruno Etchepare
Animation: Bruce Nguyen – Cyril Cassaigne – Juliette Neyra – Frederic Boulin
Lead Lighting / Rendering Artist: Julia Bueno
Lighting / Rendering Artists: Vincent Labis – Loic Salmon – Francois Heysen – Emily Merpillat
Lead Compositing Artist : Sonia Ferreira
Compositing Artists: Fabrice Lagayette – Sophie Roques – Simon Auquier
FX: Alexandre Lerouge, Laszlo Trachsel
Flame: Clément Germain
IT Supervisor: Matthias Cortet
Audio/music: Circonflex – Paul-Étienne Côté, Dominic Cabana, Olivier Girard
Original song: "J'irai où tu iras" by Jean-Jacques Goldman