Lil Dicky "Earth" Music Video by 3dar and Ryot
Directors Nigel Tierney and Federico Heller rally a feature film-sized crew at Buenos Aires studio 3dar to create the most ambitious and star-studded animated music video you may ever witness.
At the 1:40 mark of "Earth," Lil Dicky (aka rapper/comedian David Andrew Burd) enters a CG world and the fun begins. The next five minutes are a spectacular soft-shelled romp/pitch for welovetheearth.org with voice cameos from…
…Justin Bieber, Ariana Grande, Halsey, Zac Brown, Brendon Urie, Hailee Steinfeld, Wiz Khalifa, Snoop Dogg, Kevin Hart, Adam Levine, Shawn Mendes, Charlie Puth, SIA, Miley Cyrus, Lil Jon, Rita Ora, Miguel, Katy Perry, Lil Yachty, Ed Sheeran, Meghan Trainor, Joel Embiid, Tory Lanez, John Legend, Backstreet Boys, Bad Bunny, Psy, Kris Wu, and Leonardo DiCaprio.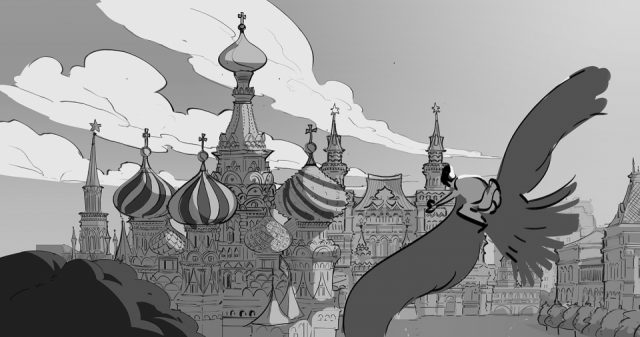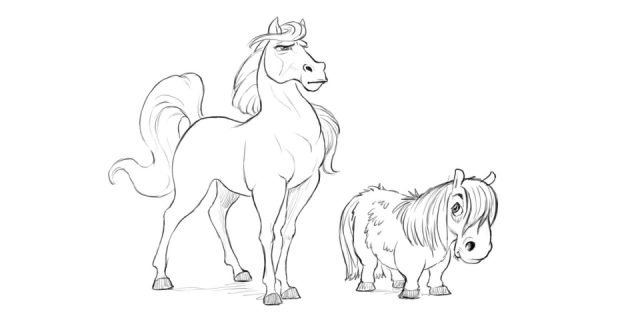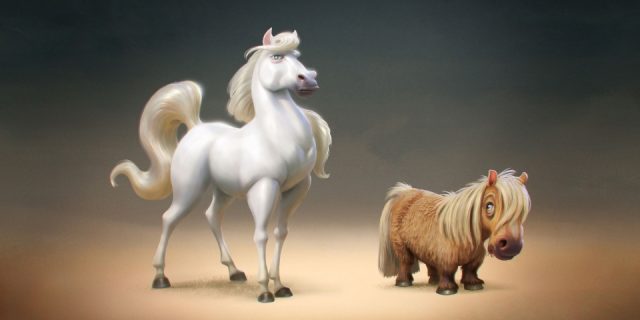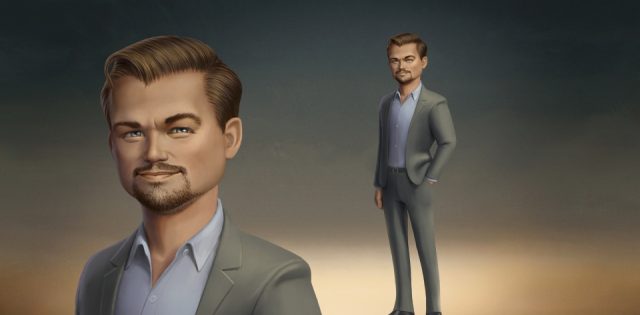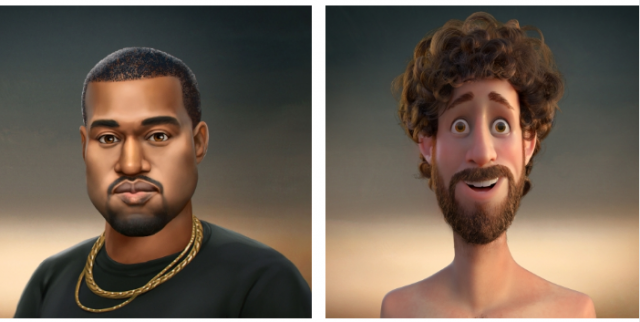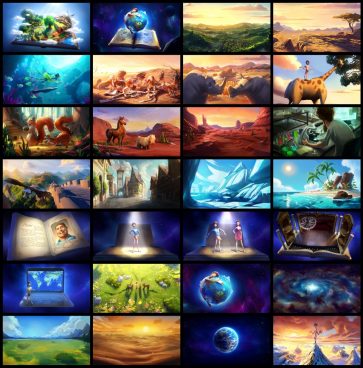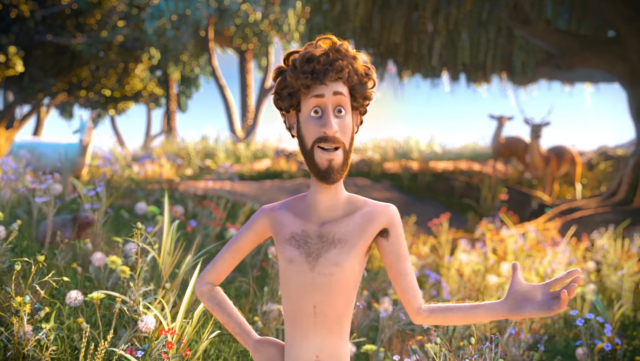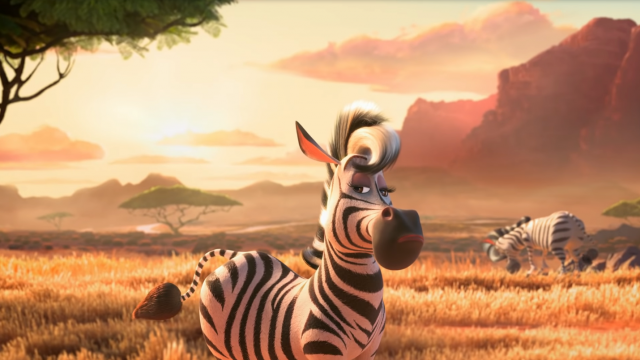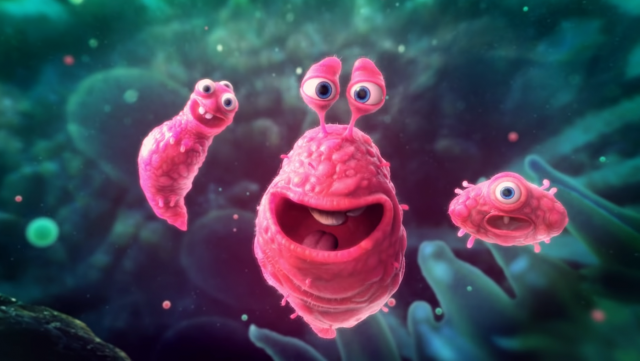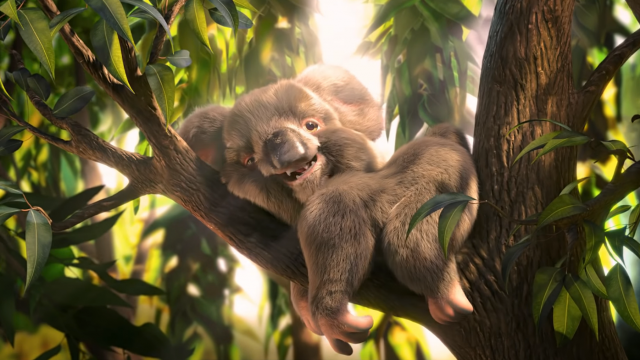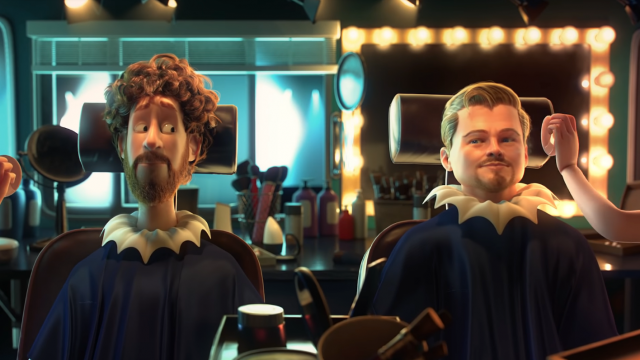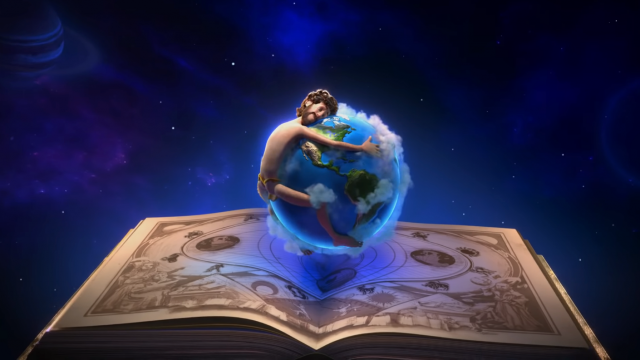 Co-Producers: RYOT, 3dar
Animation: 3dar
Director: Nigel Tierney, Federico Heller
Producer: Zeda Stone, Michael Broccolo, Nigel Tierney, German Heller
Executive Producers: Mike Hertz, Scooter Braun, Zeda Stone, Nigel Tierney
Head of Story: Steven Gordon
Art Direction: Ricky Baba, Patrick Moss
Production Supervisor: Crystal Tierney
Animation Producer: German Heller
Head of Production: Matías Bossié
Art Director: Federico Carlini
CG Producer: Santiago Tereso
Animation Producers: Marco Lococo, Julian Dorado
Head of CG: Alejandro Turano
Production Coordinator: Mariano Nocitto, Cesar Moran, Macarena Roca, Angeles Blasco, Lucila Trobbiani, Catalina Moscariello, Soledad Marcote, Maria Alvarez Chaus, Micaela Alvarez, Constanza Vanzini
Production Design: German Heller, Matías Bossié
Director Assistant: Juana Solassi
Lead Character Design: Oscar Ramos
Character Design: Patrick Ian Moss, Fernando Maldonado, Franco Vecchi, Fernanda Bermejo, Claudio Iriarte, Javier Ruiz
Ignacio Valicenti. Ignacio Rodriguez, Tiago Hoisel, Aleksey Baydakov, Jean B. Vendamme
Colorscript: Flavio Greco Paglia, Marina Muñoz
Lead Set Design: Gervasio Canda
Set Design: Franco Vecchi, Ariel Surijon, Juan Manuel Tumburus
Matte Painting: Matias Almada, Pablo Olivera, Pablo Palomeque, Guillermo Kelly, Florencia Tucci
3D Character Supervisor: Santiago Tereso
3D Character Modeling: Gabriel Lacerda, Emerson Silva, Pablo Focareta, Tomas L'Astrange, Andres Aponte, Lucas Falcão, Douglas Giarletti, Driell Gomes, Juliano dos Santos, Hernan Rodriguez, Andres Zorrilla, Diego Maricato, Juan Caratino, Eugenio Pignataro
Lead 3D Set and Props: Diego Pocholo Mendoza
3D Set and Props: Kamel Alzate, Alejandro Grassano, David Aguero, Francisco Nikotian, Gustavo Mapache, Martin Girgenti, Mateo Amaral, Gabriel Abdala, Matias Pascual, Diego Pascual, Andrés Zorrilla, Luis Contreras
Look Development: Federico Carlini
Character Shading Supervisor: Mauricio Fernandez
Shading: Alejandro Grassano, Gabriel Lacerda, Josemar Queiroz, Lautaro Schipizza, Pablo Focareta, Martin Berisso, Alexander Galliver, Hugo Segner, Magno Coutinho, Hugo Segner, David Aguero, Emerson Silva, Jonas Schlengman, Franco Eusebi, Pablo Molina, Gean Carlos, Angel Ricalde, Edson Cortez, Luis De Genaro, Edgar Caliman, Diego Maricato, Serguei Krikalev
Hair & Groom Supervisor: Mauricio Fernandez
Hair & Groom: Evgeniya Osipova, Pablo Focareta, Federico Gomes Valdes, Evgeniya Osipova, Emerson Silva
Lead Animator: Fernando Maldonado
First Animation Supervisor: Ignacio Ochoa
Main Animators: Mauro Serei, Paula Ramos, Juan Francisco, Saravi Migliore, Andersson Rey
Second Animation Supervisor: Federico Radero
Animators: Sebastian Buitrago, Andres Castro, Jonathan Edward, Guillermo Funes, Florencia Giardullo, Pablo Gratto, Pablo Lorenzo, Matias Marek, Carlos Marquez, Denisse Menta, Julieta Mendilaharzu, Hannry Pschera, Martin Schusterman, Ignacio Ochoa, Cristian Fieiras, Nicolás Iturre, Mariano Casper Rodriguez
Animation TD: Yeye Vega
First Technical Director: Martin Berisso
Second Technical Director: Paco Fina
Hardware & Tech Support: Johan Enrique
Pipeline Consulting: Martin Lapetina
Script Dev: Andrés Grynberg
Rig Team: Danilo Pinheiro, Apolo Osornio, Martin Berisso, Glauber Belo, Marcelo Meireles, Matheus Alexandre, Nicolas Iturre
Lighting Supervisor: Ale Turano
Lead Lighting: Natalia Urrutia
Lighting: Mauricio Fernandez, Alejandro Grassano, Diego De Cata, Antonella Marello, Ignacio Rocca, Andrés Zorrilla, Guillermo Kelly, Diego Maricato, Pablo Molina
Compo Supervisor: Alejo Varisto
Lead Look Dev Artist: Ale Turano
Composite: Pablo Roy Bertero, Humberto Paytuvi, Toni Agoglitta, Ernesto Céspedes, Pablo Sebastián Ramallo, Santiago Iturmendi, Alejandro Bonafina, Juan Cevallos, Matias Mastrogiano, Alejandro Taylor, Pablo Polacci, Gabriel Peuser, Gonzalo Arenas Northon, Marcos Pezzani, Ega Osorio, Andrés Chouhy, Agustin Denis, Marcos Montané, Alejandro Villavicencio, Pablo Molina, Ramiro Fernandez
Lead Simulations / FX: Marcos Montané
Simulations / FX: Fidel Gerardo Ochoa, Jorge Ivanovich, Ramiro Fernandez
Motion Graphics / Transitions: Nicolas Cesani, Pablo Andres Kondratas
Color: Anahi Piccinin, Federico Heller
Render Wrangler: Martin Berisso
Storyboard Fixes: Leo Campasso
Footage Conform Edit: Tomas Murphy, Luciano Masdeu, Juana Solassi
Additional Art Direction: Patrick Ian Moss, Ricky Baba
Live action:
Director: Tony Yacenda
EP: Jacki Calleiro, Lisa Margulis, Elizabeth Minzes
Producer: Jona Ward, Adam Bricker, Almitra Corey, Cindy Estada
Director of Photography: Adam Bricker
Production Designer: Almitra Corey
Editor: Patrick Tuck @ Rock Paper Scissors
Music Video Mixer/Sound Designer: Erik Lohr
Song writer: David Burd, Benjamin Levin, Magnus August Høiberg, Josh Coleman, Jamil Chammas
Producer: Benny Blanco, Cashmere Cat
Mix: Serban Ghenea
Vocals: Lil Dicky
Additional Vocals: Justin Bieber, Ariana Grande, Halsey, Zac Brown, Brendon Urie, Hailee Steinfeld, Wiz Khalifa, Snoop Dogg, Kevin Hart, Adam Levine, Shawn Mendes, Charlie Puth, SIA, Miley Cyrus, Lil Jon, Rita Ora, Miguel, Katy Perry, Lil Yachty, Ed Sheeran, Meghan Trainor, Joel Embiid, Tory Lanez, John Legend, Backstreet Boys, Bad Bunny, Psy, Kris Wu
Choir Vocals: Denise Janae, Naari Michele, Tiffany Palmer, Onitsha Shaw, George Potts, Mark Hood
Drums/Percussion: Chris Dave