Lux "#IStandWithCaster" by Ralph Karam and Le Cube
The battle between South African Olympic gold medallist Caster Semenya and the I.A.A.F. over her gender and ban from competition anchors this crusading film directed by Ralph Karam and animated by the crew at Le Cube for Unilever brand, Lux.
Produced by Final Frontier Singapore thru Wunderman Thompson Singapore, the work is part of the brand's global Born This Way campaign empowering women.
Director Ralph Karam: "The decision to work in frame-by-frame cel-animation was a deliberate approach to aid and enhance the storytelling. We wanted to create a warmer, more organic feel to the overall result, aiming to connect audiences with Caster's emotional journey.
"My intention was to not only tell Caster's story but also to immerse the audience in her world. It's designed to delight the eyes while touching the soul."
Semenya, who won the 800-meter event at the 2016 Summer Olympics, was born with a genetic condition known as hyperandrogenism which results in her body producing a high level of testosterone.
Subjected to ongoing gender-based insults and sex tests, she is currently fighting rules introduced in 2018 that will prevent her from defending her gold medal at the Tokyo Olympic Games in 2021.
Caster Semenya: "My case is but one among many experiences that can be heard and felt by women all over the world. My team will continue to fight the good fight. Like I have always said this fight is not about me. It's about the future."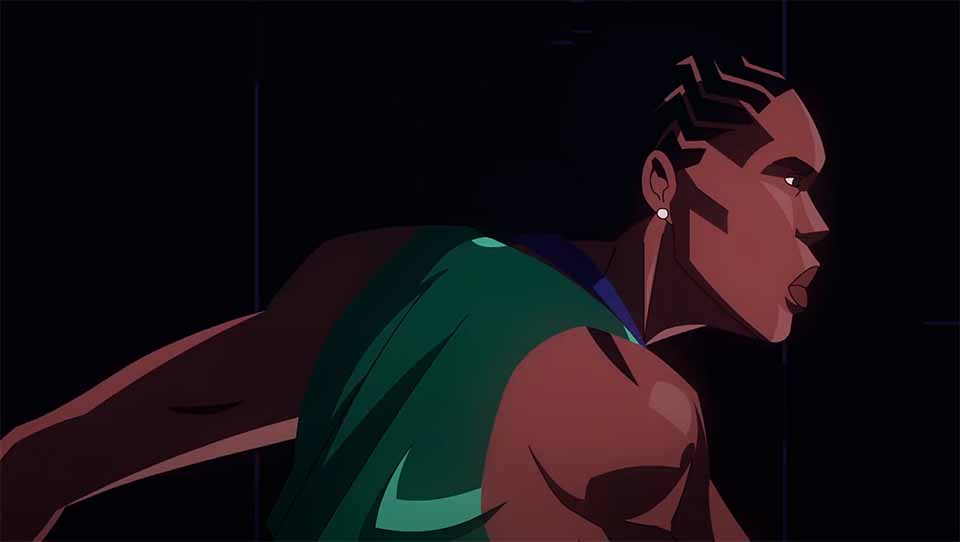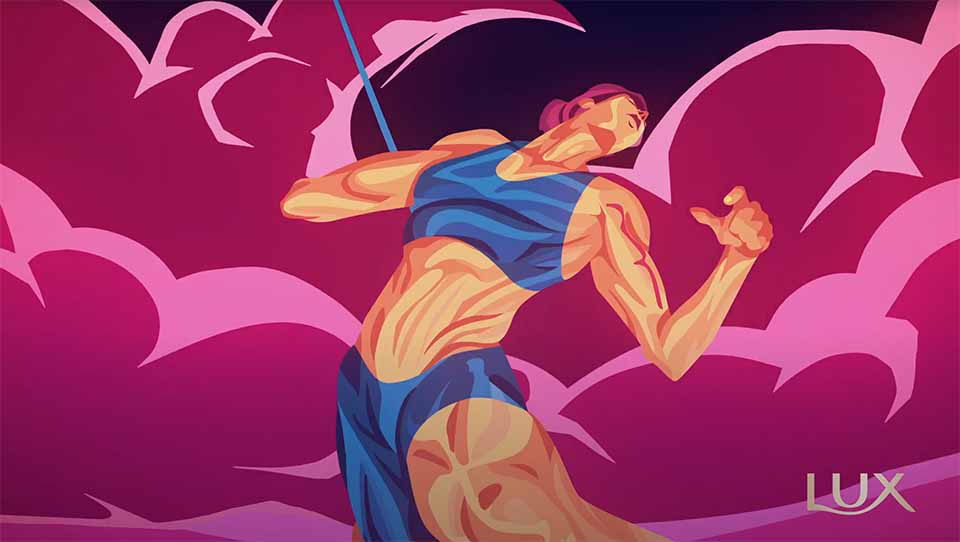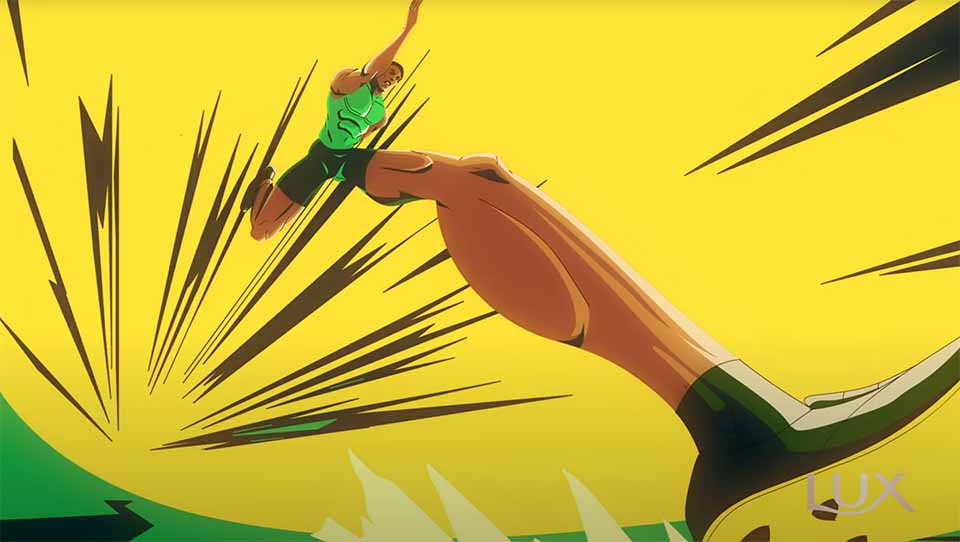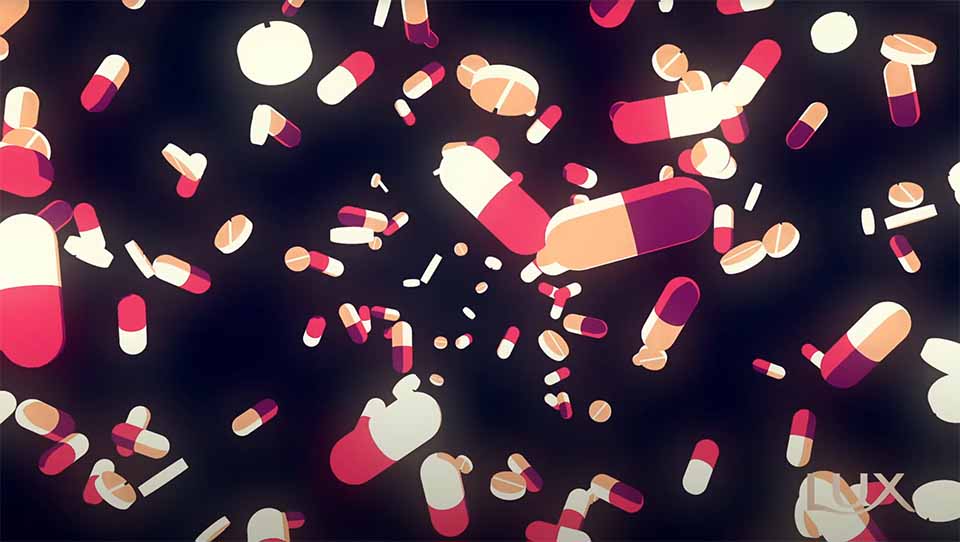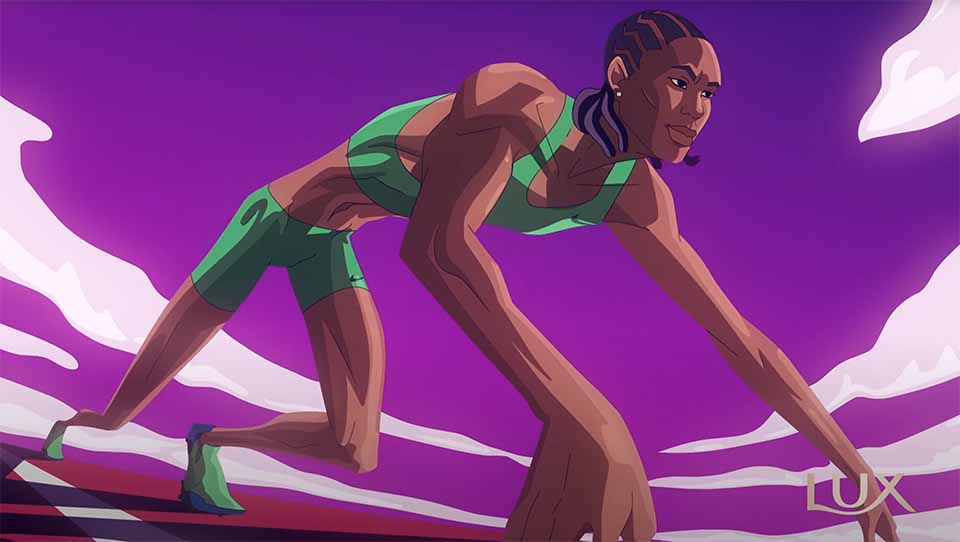 Client: Unilever
Agency: Wunderman Thompson Singapore
CCO: Marco Versolato,
Creative Director: Ricardo Tronquini & Ai-Lin Tan
Art Director: SIxin Wu
Head of Integrated Production: Gerri Hamill
Production Coordinator: Sharmaine Ng
Post Production Coordinator: Hafiza Yussaini
Producer: Hidayah Asari
Luis Calvo: Online Editor
Benjamin Low: Online Editor
Zakee Talib: Production Coordinator
Production: Final Frontier
Animation: Le Cube
Director: Ralph Karam
Executive Producers: Chris Colman, Fer Soma, Gus Karam, JuanMa Freire, Julieta Zajaczkowski, Ryan Shanholtzer
Project Manager: Agustina Kröl
Producers: Veronica Miramontes, Gabriel Murgue.
Audio: DaHouse Audio
Composer: Lucas Mayer, Lucas Campello
Music Producer: Lucas Mayer, Wonder Bettin, Silvio Erne
Mix/Sound Design: Lucas Mayer, Rodrigo Deltoro, Niper Boaventura
Executive Producer: Cassiano Derenji, Lari Miranda
Partners: SMC, Facebook Creative Shop