Mayans MC Season 2 Promo by FX Design
In 2018, FX Networks intro'd their Mayans MC drama series with a testosterone-fueled CG promo we featured in Stash 130. For season 2, the crew at FX Design extends the signature chrome aesthetic and ups the danger with a lethal pair of serpents.
Steve Viola, director and SVP, Motion & Digital Design at FX Networks: "The key motivation for "Serpent," was to infuse more character-driven narrative into the visuals, while further enveloping the viewer in our world of motorcycle components.
"The journey begins as we travel through infinitely-claustrophobic tunnels (referential of the drug-running tunnels across the southern border) to come upon two icons of the Mayans MC – the American side, symbolized by a massive Eagle made of motorcycle components and weapons; and the Mexican side, represented by the statue of Our Lady of Guadalupe, a religious icon of the Mayans MC's Hispanic heritage featured prominently within the club.
"As we establish the world of the club, we descend into the depths to find the heart of the machine being strangled in the struggle between two venomous snakes – representing our two prominent brothers, Angel & EZ."
Watch the 2018 Mayans MC trailer here.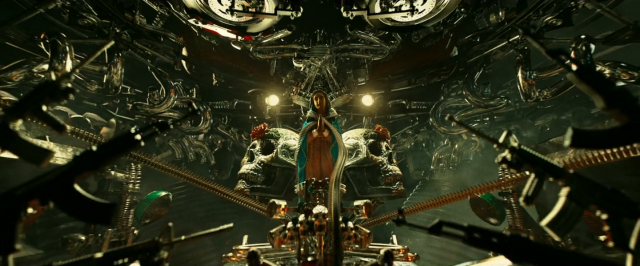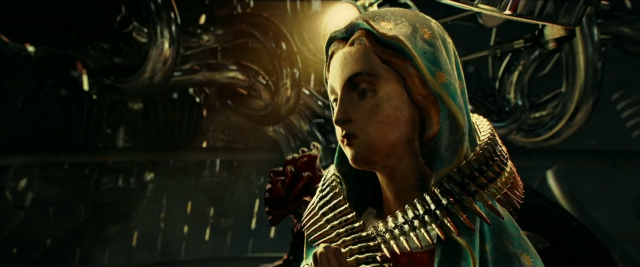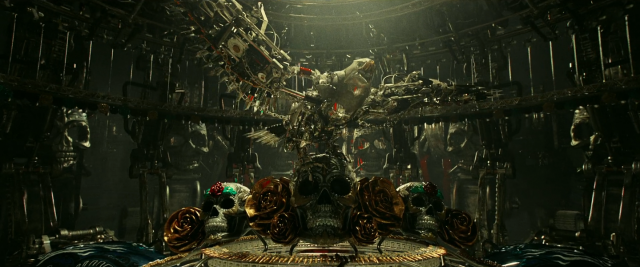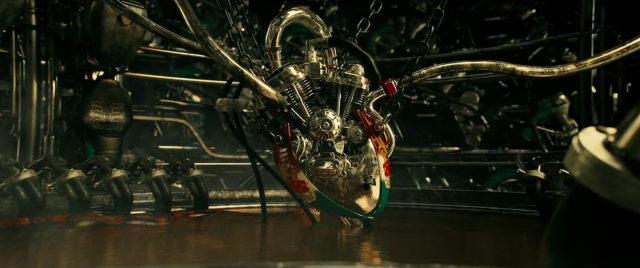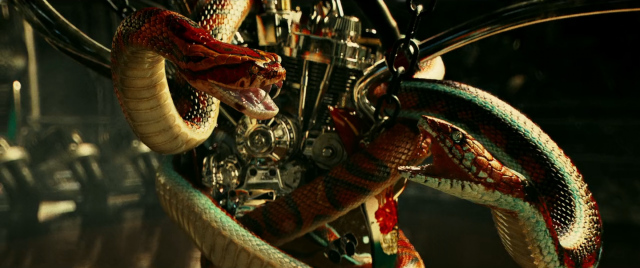 Client: FX Networks
President, Marketing & Promotions, Multi-Platform Marketing: Stephanie Gibbons
SVP, Motion & Digital Design: Steve Viola
VP, Motion Design: Amie Nguyen
VP, Production, Motion Design: Dara Barton
Production: FX Design
Director: Steve Viola
Executive Producer: Dara Barton
Creative directors: Amie Nguyen, Synderela Peng
Producer: Rick Hassen
CG Supervisors: Jean Chiu, Michael Viscione
Sr Technical Director: Michael Viscione
Sr. Designer / Lead Lighter: Jean Chiu
Modeling / Rigging / Animation: Jamie Sawyer
CG Artists: Jean Chiu, Michael Viscione, Sa Kim, Jamie Sawyer, Ryan Hunnewell, Brandon Lester, Yas Koyama
FX Artists: Jean Chiu, Michael Viscione, Brandon Lester
Pre-Visualization Lead: Ryan Hunnewell
Pipeline Tools: Michael Viscione, Brandon Lester
Compositing: Tanner Merrill, Jean Chiu, Michael Viscione, Sa Kim, Ryan Hunnewell
Concept Design: Jean Chiu, Jamie Sawyer, Ryan Hunnewell, Jerome Cheng
Illustration: Brien White
Color: Steve Viola
Editorial: Dan Masciarelli
Typography: Synderela Peng, Jane Ro, Brien White
Motion Design: Jose Medina
Music: Echolab (Remix of "Fuga" by MOLOTOV)
Sound Design & Mix: Echolab