MPC and Dougal Wilson: John Lewis "Buster The Boxer"
The team behind the emotional 2015 John Lewis holiday spot "Monty's Christmas" (Blink director Dougal Wilson, MPC and agency adam&eveDDB) are back and while the tear-jerking factor is lower in "Buster The Boxer," the story telling and VFX work remain exceptional.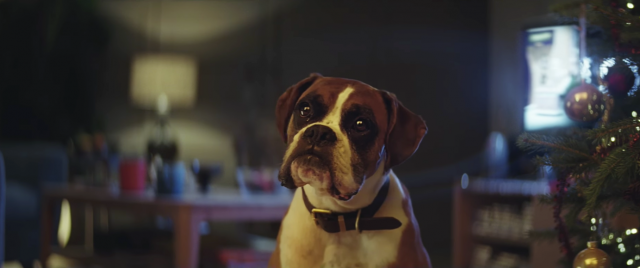 MPC creative director Diarmid Harrison-Murray: "These are the sort of jobs we wait for. When Dougal and adam&eveDDB approached us, I felt a healthy dose of trepidation as it really is an enormous job.
"The creatures are hand-animated and totally photo-real, so there are phenomenal complexities involved in engaging the audience with the cast's performance, and achieving the huge level of animal interaction on the CG trampoline.
"We were careful not to communicate human characteristics, as the audience will project their own emotions. Mother Nature was our best reference, helping us to understand how real animals behave and express themselves."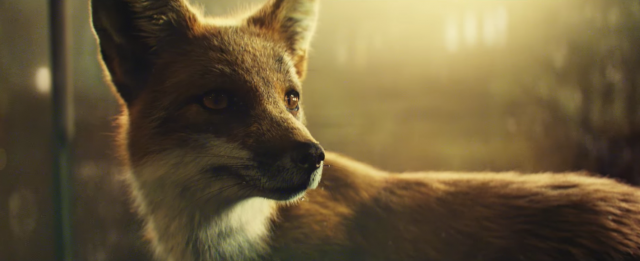 Tim Van Hussen, MPC animation supervisor: "We see dogs all the time, so people are able to spot when the characterization doesn't look right. To develop Buster, we shot lots of reference footage of the real dog from every angle before crafting the texture, from the wrinkles to the hair direction, of the real animal."
"With six creatures to animate and plenty of extreme close-ups, and slow-mos, the creative and technical scale of this film is unparalleled; animation tests started before the shoot even begun. MPC built its most advanced rigs yet – five in total – and developed bespoke software to perfect the animals' skin sliding so that every jump, twist and bounce is rendered completely authentic."
For John Lewis:
Craig Inglis: Customer Director
Rachel Swift: Head of Marketing, Brand & Social
Agency: adam&eveDDB
Chief Creative Officer: Ben Priest
Executive Creative Directors: Richard Brim, Ben Tollett
Copywriter: Ben Stilitz
Art Director: Colin Booth
Producer: Panos Louca
Assistant Producer: Sion Prys
Production Company: Blink Productions
Director: Dougal Wilson
Producer: Nick Goldsmith
DOP: Joost Van Gelder
Production Manager: Hannah Fowles-Pazdro
Production Assistant: Jack Bingham
Post Production Company: MPC
VFX Executive Producer: Julie Evans
VFX Producer: Hannah Ruddleston
VFX Line Producer: Sandra Ekland
Creative Director VFX, MPC: Diarmid Harrison-Murray
Colourist: Jean-Clément Soret
Shoot Supervisor: Tom Harding & Tito Fernandes
VFX Supervisor 3D: Fabian Frank
VFX Supervisor 2D: Tom Harding
Animation Supervisor: Tim van Hussen
3D VFX Team: Chloe Dawes, Anthony Bloor, Ben Thomas, Graham Cristie, Jessie
Amadio, Julien Labussiere, Luca Maccarelli, Matthew Gifford, Radu Ciubotariu, Tito
Fernandes, Tushar Kewali, Vincent Ullman, Will Laban, Hanna Binswanger, Max
Mallmann, Jessica Groom, Ankit Dheraj Toppo, Earnest Victor, Ganesh Kumar S., Bibin
Balan P, Gayatri Patel, Jyoti Prakash Panda, Manjunath Ramakrishnaiah, Inigo Vimal Roy,
Ria Banerjee, Gayatri Patel, Gerard Dunleavy
Animation Team: David Bryan, Boris Cailly, India Barnardo, Martyn Smith, Lou Thomas,
Cynthia Collins
2D VFX Team: Grant White, David Filipe, Andreas Feix, Alex Snookes, Venkatesh
Rajagopal, Ginesh Gandhi, Jonathan Box, Amresh Kumar, Padma Priya, Prasanth
Palaparthi, Rajesh Kumar, Shalwin Shaiju, Yasasvini. V, R Vignesh, S. Samson Samuel,
Shalwin Shaiju
Editing: Final Cut
Editor: Rick Russell
Soundtrack name and composer: One Day I'll Fly Away, Randy Crawford
Performed by: Vaults
Music Supervision Company: Leland Music
Music Supervisors: Abi Leland & Ed Bailie
Sound Company: Factory
Sound Design & Mix: Anthony Moore
Audio Producer: Becs Bell