"Pangu" Offers Two Very Different Views of Creativity
Director Shaofu Zhang and the crew at Taiko's studios in LA and Wuhan, China reimagine the Chinese myth of Pangu (aka the first living being and creator of everything) in this charming short film for Tencent's Penguin Pictures.
Shaofu Zhang: "Pangu centers around a father who doesn't understand his son but gradually learns to accept him for who he is. This film is for everyone who felt they weren't good enough, were too different, or weren't accepted. Pangu is inspired by all the people who feel like circles in a square world.
"The original Pangu story is quite sad. It's about this godlike figure that is born out of an egg and lives thousands of years in isolation. Eventually, he dies of loneliness and the parts of his body become the pieces of the universe.
"I had this idea 'What if Pangu had a child instead?' From that idea, the story started to take shape.
"The relationship between Pangu and his son is inspired by my own father as well as my younger brothers. There's a fascinating phenomenon in modern China. Because the country has developed so rapidly in the last three decades, the generational divide between parents and children are much wider than most other places in the world.
"There's a huge difference in how each generation sees the world. Using animation, we thought of representing that contrast through the design language of straights and curves.
"Father Pangu is traditional and rigid so we represented him with squares, straight lines, and sharp angles. Son Pangu is more free-flowing and flexible so he's defined by circles, curves, and waves."
"For character design, we were inspired by traditional Chinese opera masks. They have these bold geometric shapes that lend themselves to exaggerated performance.
"As the CG animation style for Pangu was developing, inspiration was drawn from the experimental films of Disney and UPA in the 1950s. The production was structured similarly to hand-drawn television productions, with very clearly defined choices in the storyboard and design stages."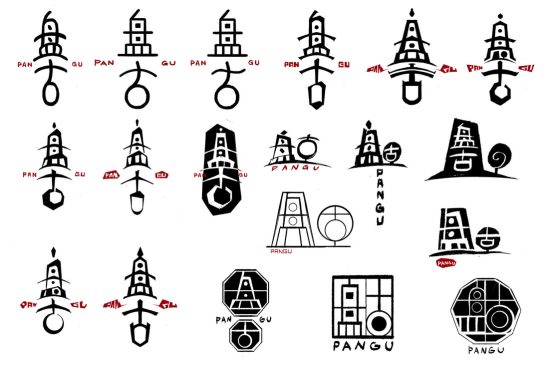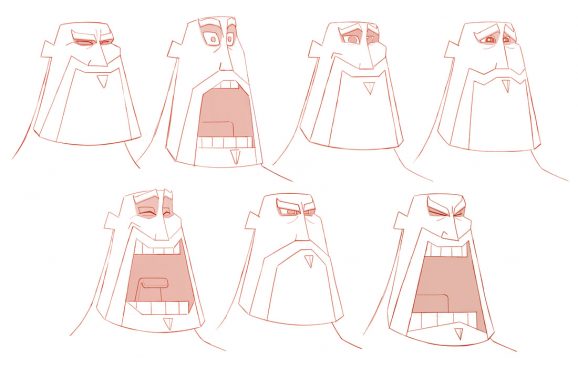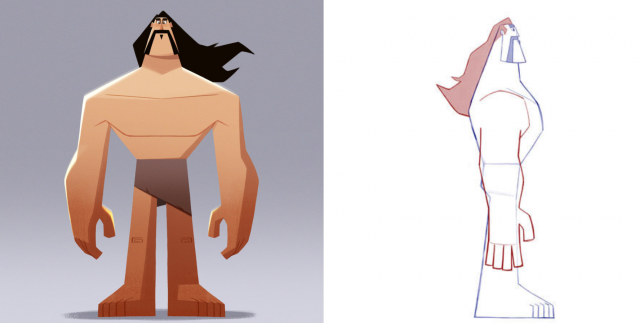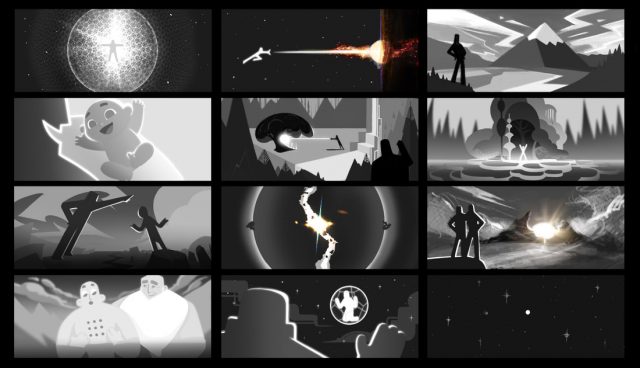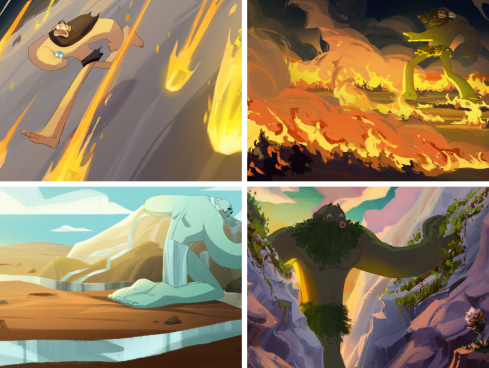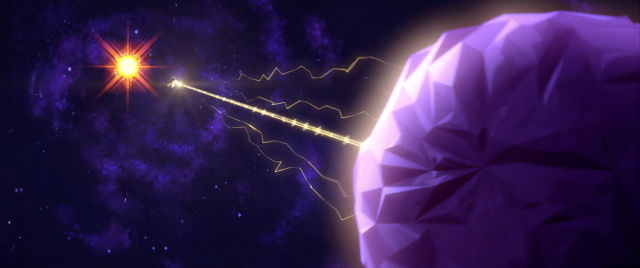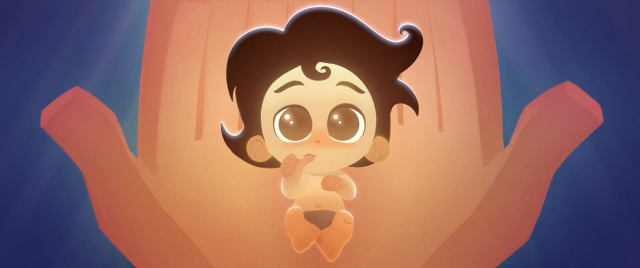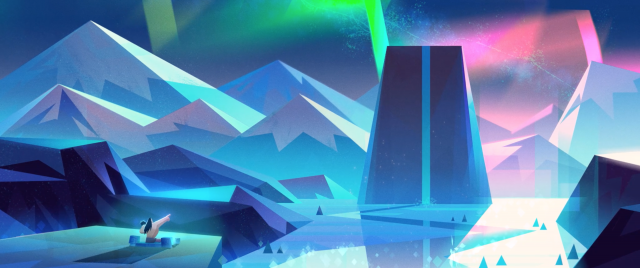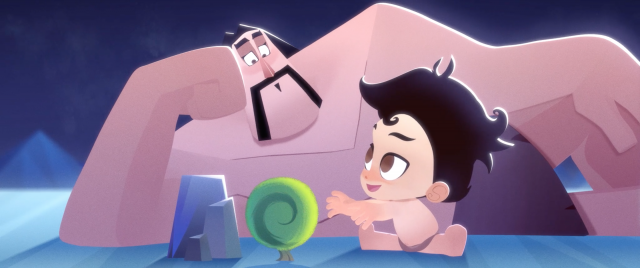 Client: Tencent Penguin Pictures
Production: Taiko Studios
Director/writer/producer: Shaofu Zhang
Producer/co-writer: Andrew Chesworth
Art Director: Bobby Pontillas
Music: Steve Horner
Production supervisor: Erik Lee
Head of Pipeline: Andrew Jennings