Really Channel IDs by Ink and Giants
As part of the rebrand of their lifestyle and entertainment free-to-air channels, Discovery UK's in-house creative agency teamed with London design/animation studio Ink and Giants to create this standout series of CG Idents.
Ink and Giants: "The brief called for an 'alive, energizing, warm and uplifting look and feel' to the idents that would capture the variety of genres from the channel as well as the positive, whole-hearted attitude that ties them together.
"Really is a channel that celebrates whole-hearted people – from ghost hunters to a medic or lifeboat rescue hero. They are the heart of the channel. However, featuring real people in the idents was not an option this time so developed a concept that would still celebrate that spirit.
"Inspired by the different professions in the shows, each ident features the tools of the trade of the characters and determinedly make their way towards the Really logo.
"With the current pandemic situation and live-action being out of the picture, we took on the challenge of doing full CG execution to bring these idents to life.
"The 'Glow' ident is inspired by the idea of a search mission which is a common theme across several programs on Really – from emergency and rescue to paranormal and bargain hunt.
"'Instruments' features objects and tools that represent the expertise of the characters in the programs.
"'Tumble' is all about the little items that, at first, seem irrelevant but are key in holding everything together. This ident highlights the channel's uplifting personality.
"'Ropework' represents the characters' determination in accomplishing their goals. The items featured in this ident are meant to strive harder being in a rough environment in order to reach the logo."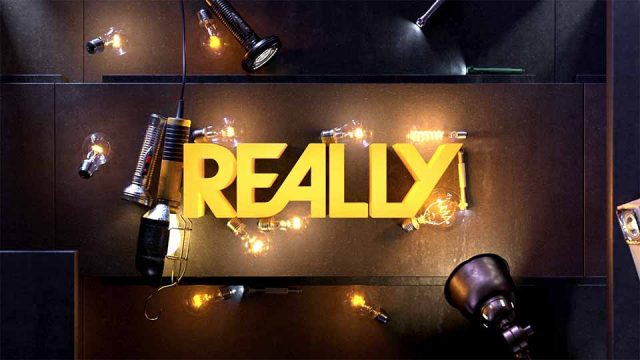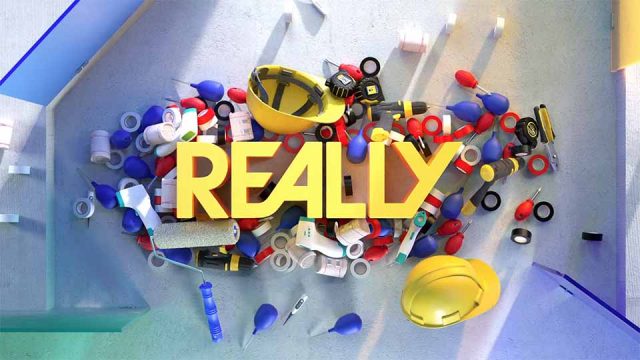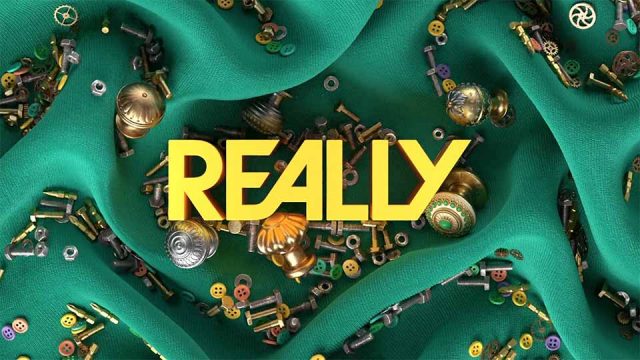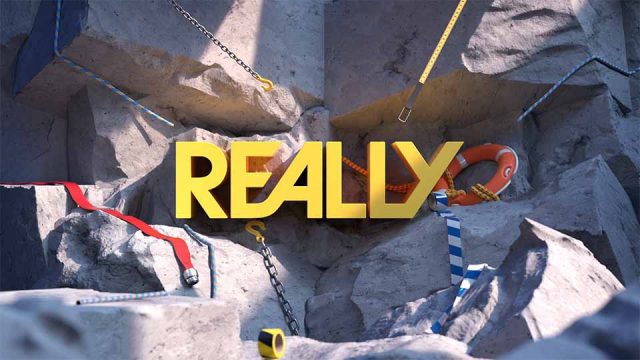 Client: Discovery Inc., Really Channel
Agency: Discovery Creative
CD: Robin Garnett
Design Lead: Vijay Logan
Producer: Jane St. Clair-George
Production: Ink and Giants
CD: Dianne Dela Torre
Design Director: Dave Whatley
Designer/Animator: Dave Whatley, Dianne Dela Torre, Peter Dobes, Luke Busby
Lighting/Render: Dianne Dela Torre
Compositing: Dave Whatley, Dianne Dela Torre
Producer: Georgina Mavrommatis
Audio: Unit