Sam Southward "After the End"
Meet Rene Fustercluck, one of two men left standing after a man-made apocalypse and the comic lynchpin of Sam Southward's spectacular (and not altogether SFW) graduation film "After the End" produced at the National Film and Television School in London.
Read the full story of the film in this interview with Sam (now represented worldwide by Nexus) first published in Stash 117:
Sam Southward: "The concept was born out the need to make light of the serious issues affecting mankind today and how a lot of the woes come down to snowballing disagreements about utterly pointless stuff.
"It's human nature that even the last two men alive could find something to argue about and that when there is no one else around to offer perspective, things can very quickly spiral out of control.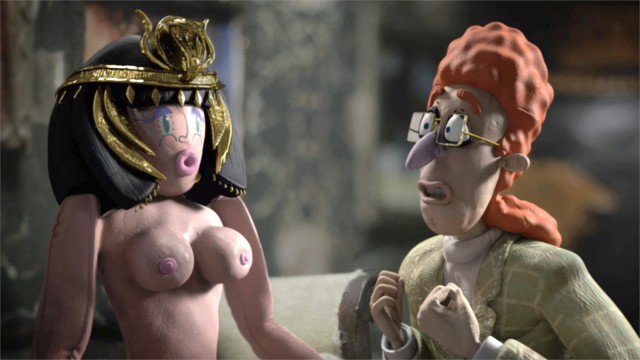 "The main creative challenges of the film were finding the correct balance between the humor, story and the underlying themes. I also learned personally to trust my gut on what people will find funny, this is particularly difficult once you have heard a joke for the three hundredth time.
"Aside from the usual technical bugs in the pipeline and a roulette wheel for a render farm, the main challenges were with the production schedule itself. Our team was made up of a lot of remote animators and compositors from all over the world.
"I would wake up in the morning in the U.K, work a full day until nine or 10 at night at the studio and then our guys on the west coast of America would wake up and I would do dailies with them, so it really was a 24-hour production.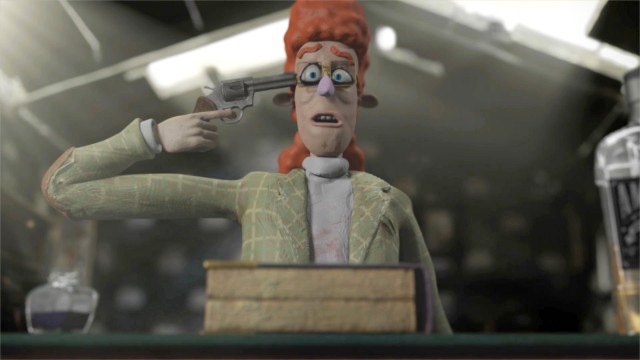 "Although this was a challenge as I was working extremely long days, it was an absolute pleasure to make the film in this way. The team were absolutely incredible and it allowed us to make such an ambitious piece. It really is a testament to the technology as I doubt we could have done it even five years ago.
"Our hardware for the miniature sets were cardboard boxes, glue and stuff stolen from dolls houses and the bottom of fish tanks; we then shot these backplates on a Canon 5D. The characters were built and rigged in Maya, with the texturing done in ZBrush and rendered in V-Ray. They were then composited in Nuke and After Effects and then edited in Avid.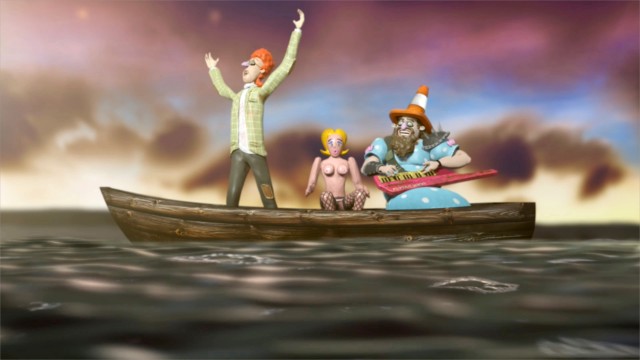 "About half way through writing the script me and my co-writer Samantha Collins started to feel that we were only scratching the surface of what could potentially be a much bigger idea. We fell in love with this world and the characters and the original script was about three times bigger.
"Now that we have finished the film and it has been so well received we are planning to begin work writing the next episodes with the hope to expand 'After the End' into a series."
Schedule: "About 14 months total. We started in January, researched and wrote the script and cut the animatic. In June we started making the physical sets and the computer models of the characters, finally we got into production in about August."
Director: Sam Southward
Producer: Michelangelo Fano
Writers: Samantha Collins, Sam Southward
Cinematographer: Diana Olifirova
Production designer: Olivia Dixon
CG supervisor: Matt Norris
Editor: Neil Lenthall
Composer: Antonio Nardi
Sound designer: Ben Hensor
Online editor/colorist: Alex Peters
Original concept: Sam Southward
Voices: Peter Caulfield, Tom Davis
Lead character animators: Estelle Dornic, Simone Giampaolo, Jacob Ovrick
Production managers: Brodie Robertson, Ed Dilnott-Cooper
Lead compositor: Andrea Dutti
Character animators: Zé Alexandre, Samuel Baese, Timon Dowdeswell, Malaika Mack, Jez Pennington, Zainab Cher, Leonardo Sindliger
Art director: Isabel Hervas
Model makers: George Dixon, Laurence Moore, James Reading, Jen Killick
Pipeline TD: John Chataway
Senior lighting TD: Mauro Catena
CG artists: Victor Almela, Carlo Bagliolid, Sebastian Braende, Ilektra Chrysanthou, Claudio Gasparollo, Steve Gill, Danielius Gnizinskas, Mandy Li, Jay Parker Junior, Tom Phillips-howard
Compositors: Graham Dorey, Nicci Gelnar, Luke Hardisty, Saruta Pisanwalerd
Toolkit
Maya, ZBrush, V-Ray, Nuke, After Effects, Avid