Sexy and Surreal: Tame Impala "The Less I Know The Better"
Directing collective CANADA mix live action, hand-drawn animation and VFX, into a riveting hormonal cocktail for Tame Impala's latest single "The Less I Know The Better" thru Universal Music Australia.
CANADA co-director, Lope Serrano: "The first thought that came to our minds was to do something colorful and sexy. Allen Jones, Guy Peellaert and the book Electrical Banana were the first references we wanted to evoke. Pouring paint on an invisible body is maybe the best way to visualize this first insight.
"After these first inputs came the character's playground, the need of a human map where this formal approach could happen. We like to draw and some of our drawings are a mix between soft eroticism and basketball. We are not sure exactly why, but we like this aesthetic coexistence.
"The narrative pretext came from a love triangle between a basketball player, a cheerleader and the team's mascot, an apeman called Trevor. Obviously, we were working through the lyrics of the song at this stage.
"Even though the narrative side is not the heaviest part of our proposal (and the music video code often invites you to a pleasant narrative disconnection) we were interested on establishing, at least, a stream of interest between the characters: he loves her but she prefers another one, so, as the title says, the less this guy knows about her and him, the better. Which is something quite difficult when precisely you're aware of it.
"The point of view of the song, however, seems to take the drama out of the issue. So, balancing the whole thing, we hope that the final work, ironic, colorful and hairy, wins the battle of being interesting beyond the plot line."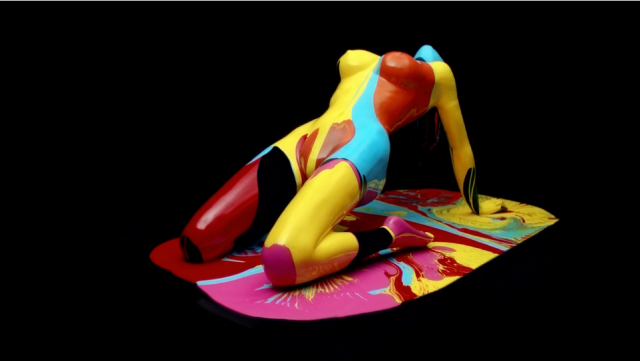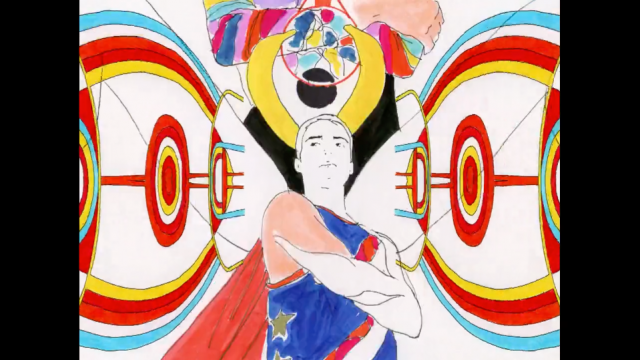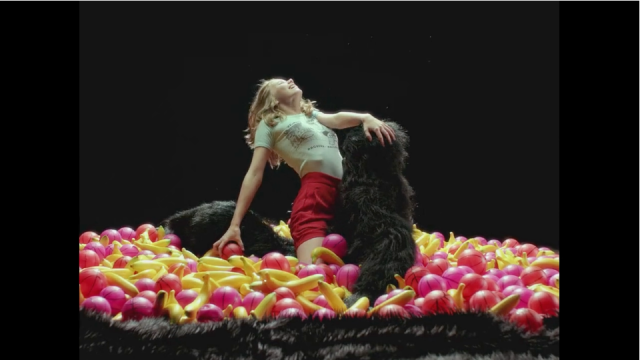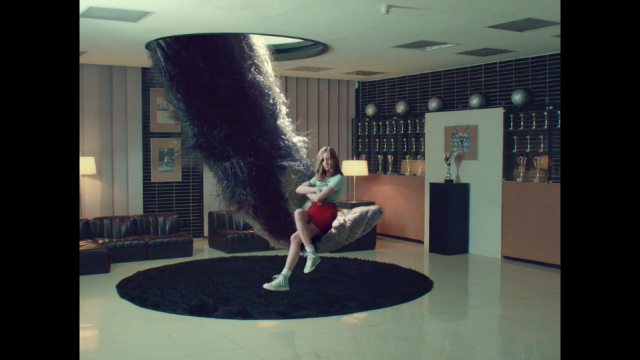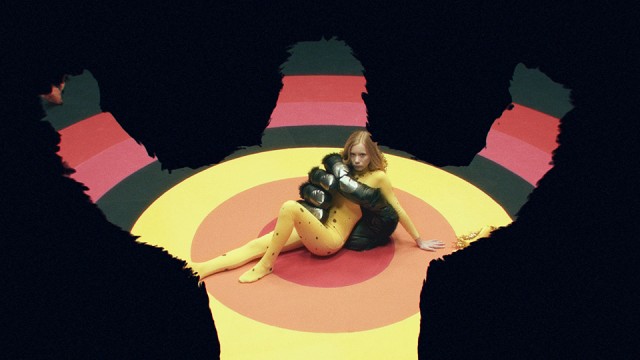 LABEL UNIVERSAL MUSIC Australia
VIDEO COMMISSIONER GLEN GOETZE
PRODUCTION: CANADA
DIRECTOR: CANADA
EXECUTIVE PRODUCER: OSCAR ROMAGOSA
HEAD OF PRODUCTION: ALBA BARNEDA
PRODUCER: LAURA SERRA ESTORCH
1ST AD: CHEMA LINARES
PRODUCTION MANAGER: RITA SABATÉ
DOP: ARNAU VALLS / Pau Castejón
EDITOR: CANADA
PRODUCTION DESIGNER: ANNA COLOMER
COSTUME DESIGN: CAROLINA GALIANA
MAKE UP ARTIST: ANA CANO
CHOREOGRAPHER: LES FILLES FÖLLEN
POST PRODUCTION: ÁLVARO POSADAS / SIM SALA BIM
ILLUSTRATIONS: CANADA
COLOR GRADING: MARC MORATÓ @ LA METROPOLITANA
SOUND MIX: ANGEL SOUND STUDIO