Best of Stash 2015: Aardman Nathan Love Launch Film
During the summer of 2015, legendary UK studio Aardman Animations acquired a majority share in NYC animation studio Nathan Love to establish their US production entity called Aardman Nathan Love. The new company created this extraordinary piece of character madness to announce the launch.

From issue 114 of the Stash Permanent Collection:
Aardman Nathan Love producer/director Joe Burrascano in New York: "The goal was to create a series of shorts that would initially tease, and then reveal the union of Aardman and Nathan Love in a way unique to our own spirit and sensibilities.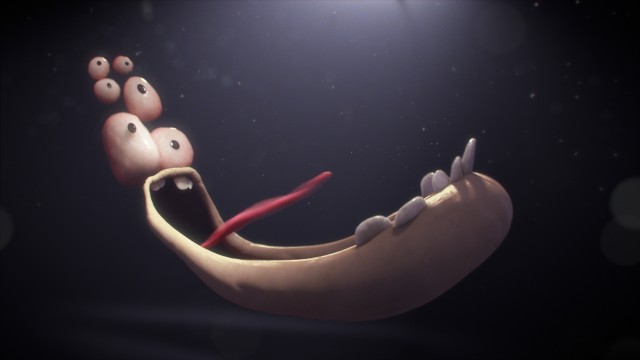 "[Our goal was to] capture people's attention, create buzz, make something fresh and unique that no one has ever seen before. That was the top line, but the initial creative challenge for us was to see how far we could push the simple concept of a character that is comprised of only eyes and a mouth into something new and exciting.
"After that, the challenge became how to turn the very simple story of two companies coming together into an epic event.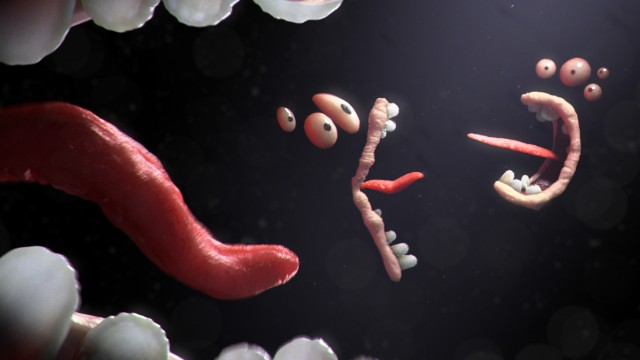 "Perhaps one of the biggest creative challenges was developing the music. Our animators wanted a track to follow so they could pace their work, while our composer wanted to see animation in order to know what he was building.
"In the end, we boiled the direction down to just two, key references, including the 'Monkey Chant' scene from the film Baraka, and a recently released 2D animation called 'Megalizer 2'. Combining the primal quality of Baraka and the contemporary energy of 'Megalizer 2', our composer came up with the perfect track, and we were off to the races!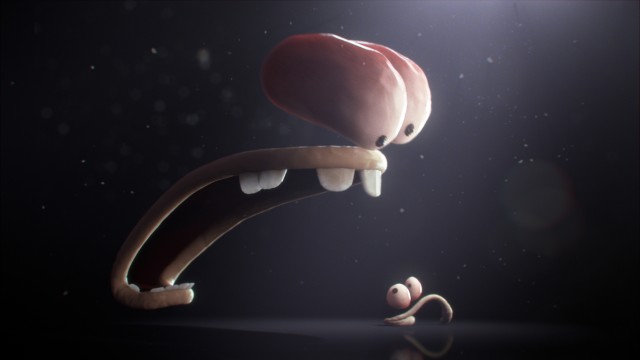 "Aside from getting everything done on such a short schedule (see more on that below), achieving the depth of the characters' mouths was one of the most challenging technical aspects. This posed many rendering challenges because of the reflective floors and heavy use of volumetric lighting. A lot needed to be cheated in comp to make the effect appear seamless.
"Also, developing a crowd pipeline to handle animation for hundreds of wacky characters was, of course, a fun challenge.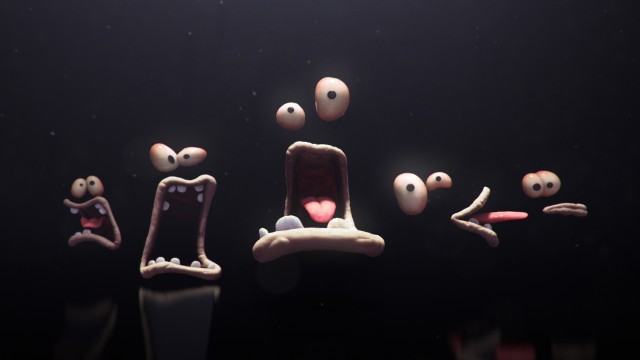 "Not only did we have a lot of characters to consider, but their animation had to be synchronized and choreographed in a way to create overall patterns in what would otherwise be a sea of chaos. This may have been one of the most complex crowd scenes we've attempted here, so that was a first.
"And yeah – that schedule…
"A true labor of love, I think we all recognized this was a rare opportunity to create something truly insane for a very big stage, and that's a pretty magical thing. I really can't stress enough how grateful I am to have been a part of the team that came together for this.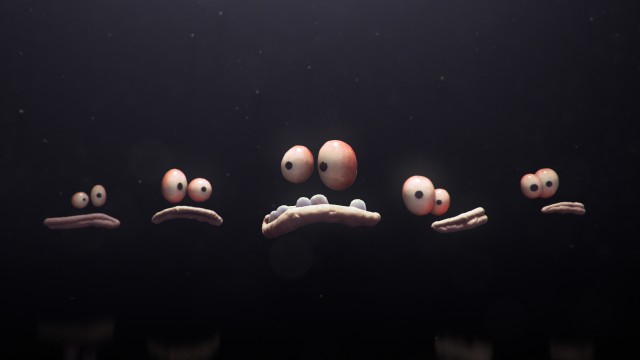 "So many people (including us) are in love with these characters that we want to keep their universe alive. We've already developed stickers, pins and other swag, and we're continuing to develop new ideas for animation and beyond. Stay tuned…this isn't the last you've seen of them!
"None of this would have happened without our amazing new partners at Aardman Animations. They believed in us, in an absolutely insane pitch, and never looked back. In fact, they never saw the full piece until it was made live for the rest of the world.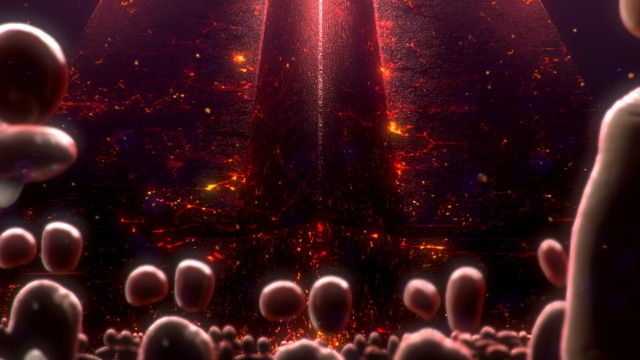 "That confidence and trust is what this relationship is all about, and this piece was a testament to that. I don't think we could have started on a better foot, and I'm truly excited for what our future holds together."
Schedule: "Ha! About 4.5 weeks.
"The reason I laugh is because we only decided to do this 10 days before the first part (ANL #1) would need to launch, and we didn't even have a clear idea of what we were creating. Luckily, the project generated a lot of excitement within the studio, and it quickly became a passion project amongst a group of wildly talented individuals. Ten days gave us enough time to design the characters, build and test the rig, and animate with just enough time to develop the final look.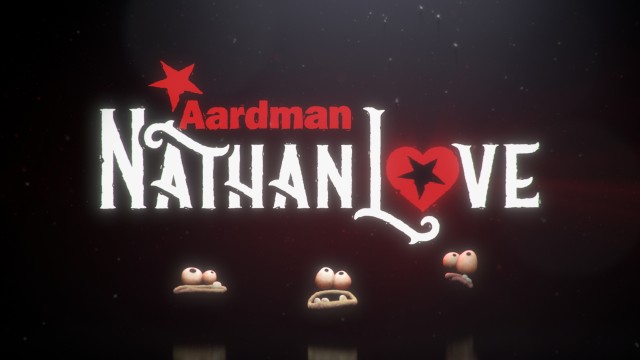 "We were able to pull the first one off relatively smoothly, but as soon as it was done, we were left with just under seven days to release the second one – which of course with the crowd scenes was 10 times as complex!
"After nearly killing everyone to make that happen, there was the third and final instalment, which had barely even been touched with six days to go.
"With a string of late nights, the best team of zombies that money (and brains) could buy, and the sheer will to finish what we started, the piece not only got done but it delivered beyond all of our expectations, and has received a tremendous response from around the world."
For Aardman Nathan Love
Produced & directed by: Joe Burrascano
Character design, storyboards, concept art & animation: Tim Probert
Environment design & concept art: Sigmund Lambrento
Art director: Anca Risca
CG lead, look development, lighting & compositing: Eric Cunha
Character TD: Lukas Wadya
Pre-vis & layout: Henning Koczy
Animators: Doug Litos, Henning Koczy, Tom Shek, Dan Barker, Jordan Blit, Goran Ognjanovic
Lighting & compositing: Jin Fang Jiang, Triston Huang, Liz Ku, Michael Lampe
Env model, texture & look dev: Hubert Wozniak
Compositing & motion graphics: Jason Conradt, Jeff Billon
Sound design & music composition: Drew Skinner
Toolkit
Photoshop, ZBrush, Mari, Maya, Arnold, Nuke, After Effects