Taiko Studios Celebrates Chinese New Year with Airbnb
Oscar-nominated in 2019 for their breakout short film "One Small Step", Taiko Studio teams with Shanghai prodco Final Frontier to craft an epic heartwarmer in an illustrative 3D style for Airbnb China.
Titled "Fú", the film tells the story of a young nurse whose pursuit of her career in the city prevents her return home for Chinese New year, much to the disappointment of herself and her parents.
Director Shaofu Zhang at Taiko: "The project was immediately personal to us. Much of our team in Wuhan is around the same age as the protagonist and we realized that many of us had the same experience of missing Chinese New Year at home.
"Airbnb was very supportive of creating a non-photoreal art style that felt painterly and handmade. The biggest challenge was creating the dry brushed edge feel for a 3D environment and retain the graphic and 2D look.
"We partnered with [the team at non-photorealistic renderer] MNPRX to help us develop a system that could achieve the style we were looking for. The difficulty was we were already in production as we were figuring out how to apply this look, so it was like laying down the track while we were driving the train.
"My favorite scene is the beginning sequence where we see little Jia Jia growing up. Beyond the gorgeous art direction and charming animation, we worked hard to put in little details, like period-appropriate props through the years as well as a city being built by a forest of cranes over time.
"We have received many comments from viewers that the sequence gave them a big hit of nostalgia, and it reminded them of growing up during an incredible period of development and change in China."
Zhang co-directed the film with fellow former Disney animator/director, Andrew Chesworth. The production required four intense months with preproduction handled in Taiko's Los Angeles studio, with modeling, animation, and post executed in their Wuhan, China, facility.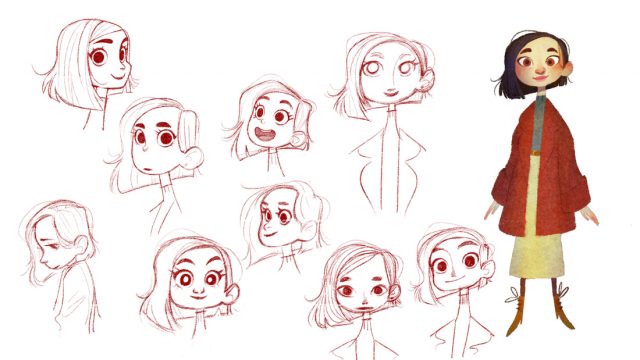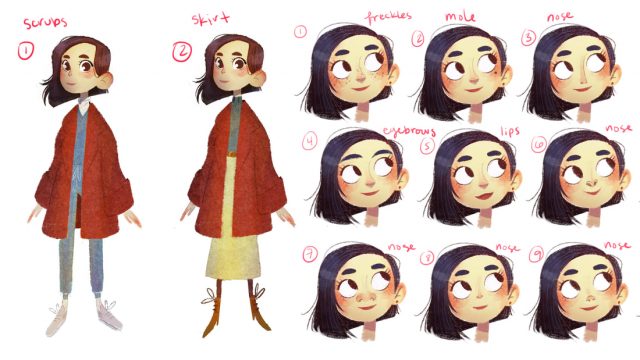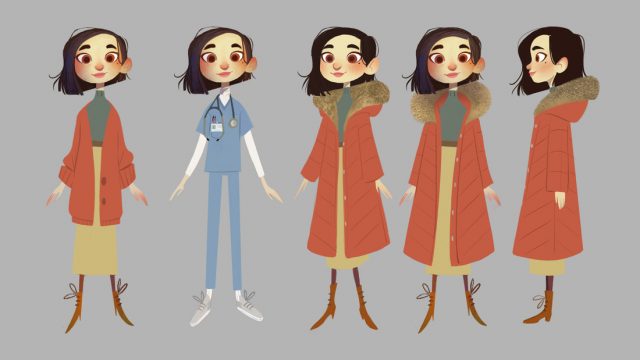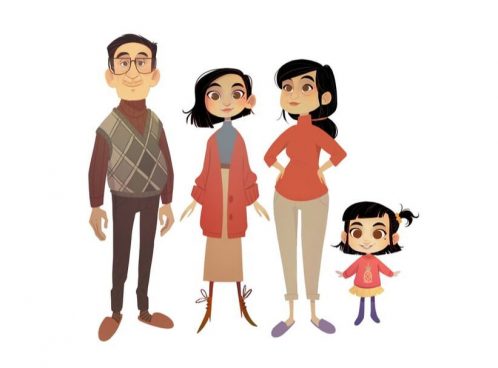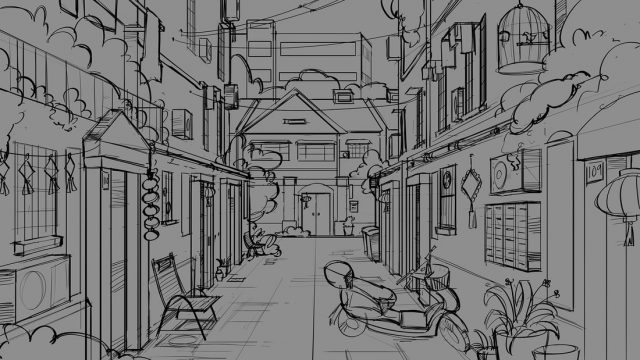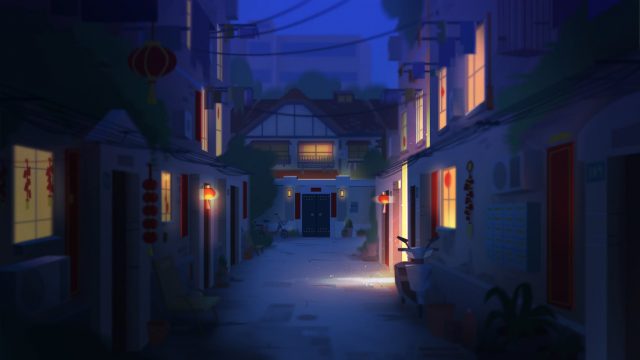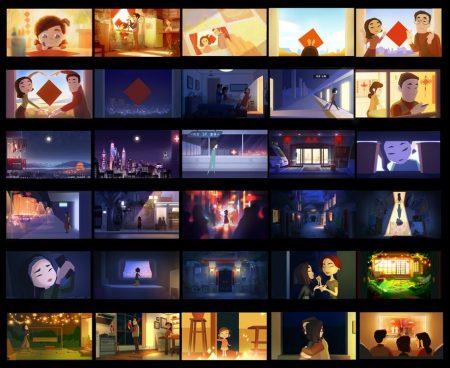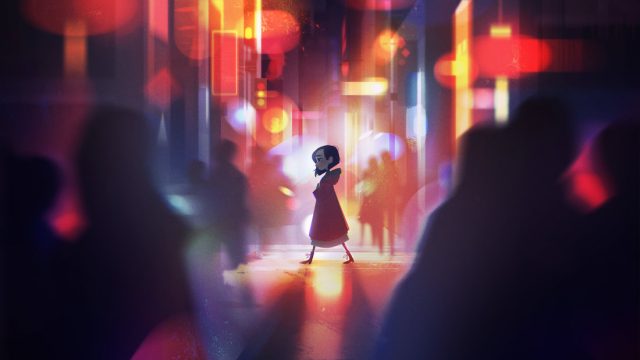 Client: Airbnb China
Head of Marketing: Mia Chen
Creative Director: Justin Leung
Designer: Vicki Sun
Copywriter: Iris Weng
Creative Producer: Ray Fu
Production: Final Frontier
Executive Producer: Chris Colman, Julieta Zajaczkowski, Gustavo Karam
Lead Producer: Yanyie Tran
Animation: Matias Sesti, Nicolas Agarzua, Patricio Passaralli
Illustrator: Isaac Hugo Barbosa
Animation: Taiko Studios
Director: Shaofu Zhang
Co-Director: Andrew Chesworth
Producer: Hande Zhang
Production Supervisor: Erik Lee
Production Manager: Brandie Braxton
Production Coordinator: Hou Puyu, Xu Siyuan
Storyboard Artist: Connie He
Visual Development Artist: Andrew Chesworth, Connie He, Noor Sofi
Additional Visual Development Artist: Chelsea Blecha, Felicia Chen, Susan Huang, Dia Jamandron
Assets Lead: Cimouns Xin
Assets: Lu Yi, Wang Shuo, Yang Tong
Additional Assets: Guo Jun
Rigging: Lin Lingwei
Rigger: Zebra, Junyu Peng, Ruixi Wang
Animation Lead: Yukang Liu
Animator: Andrew Chesworth, Erik Lee, Li Jianxun, Liu Jianxiong, Lyu Qinghui, Tao Mingming, Shaofu Zhang
Additional Animation: TungChing "Neil" Chia, Zebra,
Animation Supervisor: Leonard Han
Animator: Jason Liu, Yudong Zhang, Torry Wang, Lingchao Tao, Yihai Xie, Zhihe Ren, Xiaoyan Pan
Producer: Rainie Xue
Effects & Simulation: Wang Songtao
Lighting & Compositing: Chang Xin, Guo Jun, He Shuyi
Additional Lighting & Compositing: Kane Chang, Ron Shaw, Wu Wenting, Cimouns Xin, Chen Ying, Tang Yuling
Animation Support: Blossom Pictures (Beijing)
CG Supervisor CG: Brad Falk
Animation Supervisor: Brian Dowrick
Production Manager: Jingyang Zhao
Animator: Gaofeng Ren, Zhenxu Zhang, Shaohui Xue
Lighting & Comp Supervisor: Ning Lv
Lighting Artist: Haifeng Gao, Xiaoyu Bai, Nan Wang, Tianling Wang, Zexin Xu
Music: Ant food
Creative Director: Lou Schmidt
Music Producer: Lou Schmidt, Fernando Rojo, Luis Bergmann, Pedro Curvello, Vini Nunes
Sound Designer: Fernando Ianni, Tiago Mago, Fabian Jorje, Pablo Mello, Emilio Daccorone, Bruno Broaska
Executive Producer: Christiane Rachel, Renato Castro, Monique Munhoz