"The Lonely Goalkeeper" Short Film by Dress Code
The latest passion project from the master storytellers at Dress Code illustrates both the loneliness and exhilaration experienced by renowned goalkeeper Robert Primrose Wilson while starring for Arsenal from 1963-1973.
Brad Edelstein, EP at Dress Code in New York: "Being true fans of the game, we were inspired by a fascinating radio interview with Bob Wilson where he openly spoke about his struggle with the pressures and anxieties that envelop him before each and every match – it resonated on a variety of levels.
"When you take a step back and remove the sport out of the equation, we all have these feelings or internal fears when feeling we must perform at the highest level possible.
"Bob's story is a call to all those who carry the weight of the world on their shoulders and are expected to execute their craft flawlessly and that is something we wanted to visualize.
"One of the biggest challenges we face when looking to create one of our passion pieces is simply finding the time. As a busy creative studio, these projects can easily fall by the wayside.
"We make a dedicated effort to schedule hours in between our paid projects or wherever we can within the workday. We do our best to keep things moving forward, even if it's inches at a time but it's most important that throughout, we maintain the creative integrity of the entire piece, no matter how long it takes.
"In this case, it took us a little over three years from concept to picture lock. As for our next passion piece, we're currently kicking around some ideas!"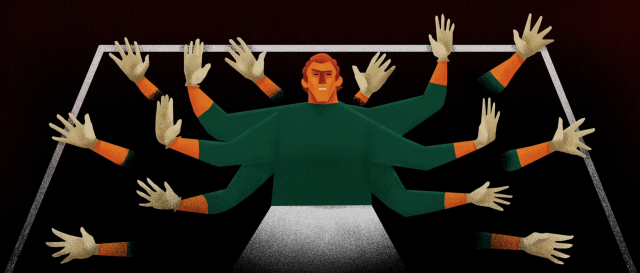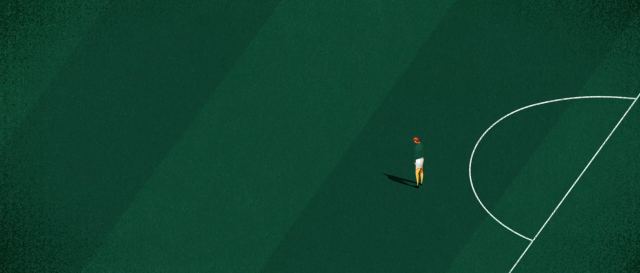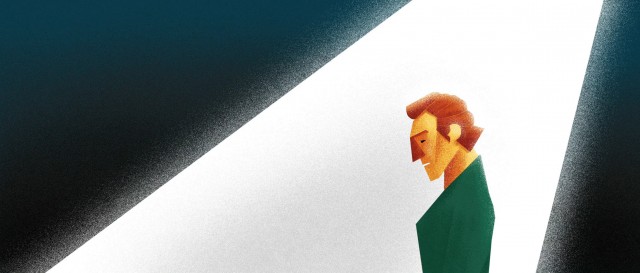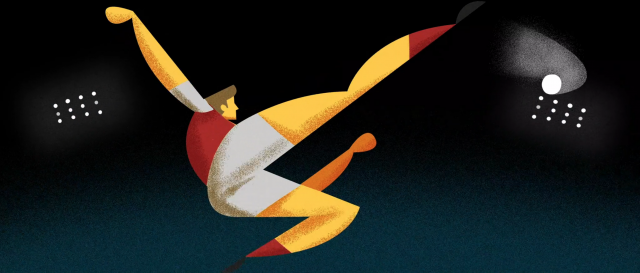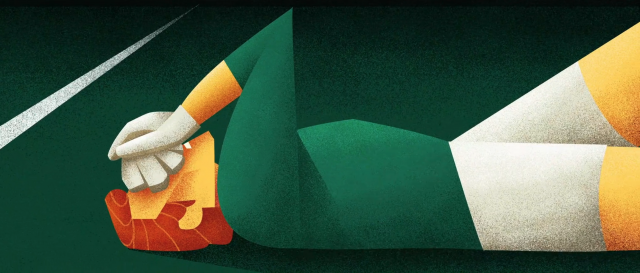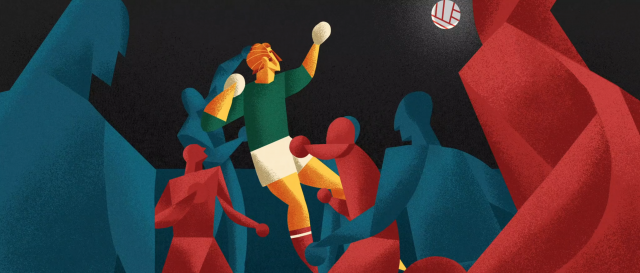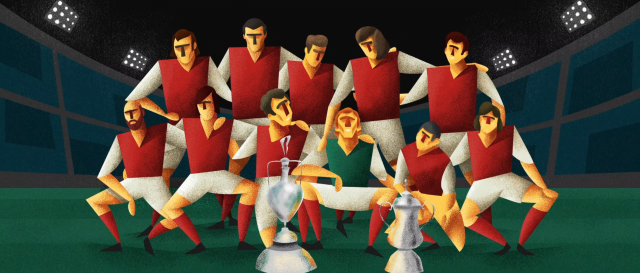 Production: Dress Code
Director: Dress Code
Created by: Andre Andreev
Executive Producers: Brad Edelstein, Dan Covert
Head of Post Production and Operations: Tara Rose Stromberg
Producers: Anna Butler, Tara Rose Stromberg
Art Director: Wes Ebelhar
Design: Elena Chudoba, Maddie Edgar, Sonya Han, Yuval Haker, Simone Noronha, Rasmus Löwenbrååt
Lead Animator: Vincenzo Lodigiani
Animation: Yuval Haker, Sonya Han, Taik Lee, Hao Li, Rasmus Löwenbrååt, Zach Scholl, Sunny Yazdani
Assistant Producer: Mayele Yebo
Production Coordinator: Jonathan Dontchev
Research: Richard Kroll
Music/Sound: YouTooCanWoo
Voiceover: Robert "Bob" Primrose Wilson